20th Jun 2022 - Ended
The adidas, UEFA Champions League Final 2022 Kick-off Match Ball
A unique, single item auction held in association with adidas and UEFA Foundation to raise funds for the UNHCR

Graham Budd Auctions is honoured to announce that it has been selected to join both adidas and UEFA Foundation in facilitating the historic auction of the UEFA Champions League Final 2022 Kick Off Match Ball. All proceeds from the sale will be going to UNHCR, the United Nations Refugee Agency helping those forced to flee their homes due to conflict and persecution.
Ahead of the UEFA Champions League 2022 in Paris, adidas unveiled the official match ball for the game. The design of the ball is deliberately simple, featuring pure white panels to symbolise truce and unity. Placed on the ball in bold lettering as a statement from UEFA is 'мир' which can be translated to 'peace' in Russian and Ukrainian. This sits above the word in English – PEACE.
The ball represents a message of "peace, belonging, and hope" passed from player to player during the match. The true value and message of the ball are priceless, and we hope to raise a fantastic amount for UNHCR. For those who'd like to donate without bidding, please visit the dedicated UNHCR page.
"To be involved in the sale of such an iconic piece of sporting history is a great honour. We are all really excited at the prospect of raising awareness and many thousands of pounds for such an important and poignant cause." - Graham Budd, Chairman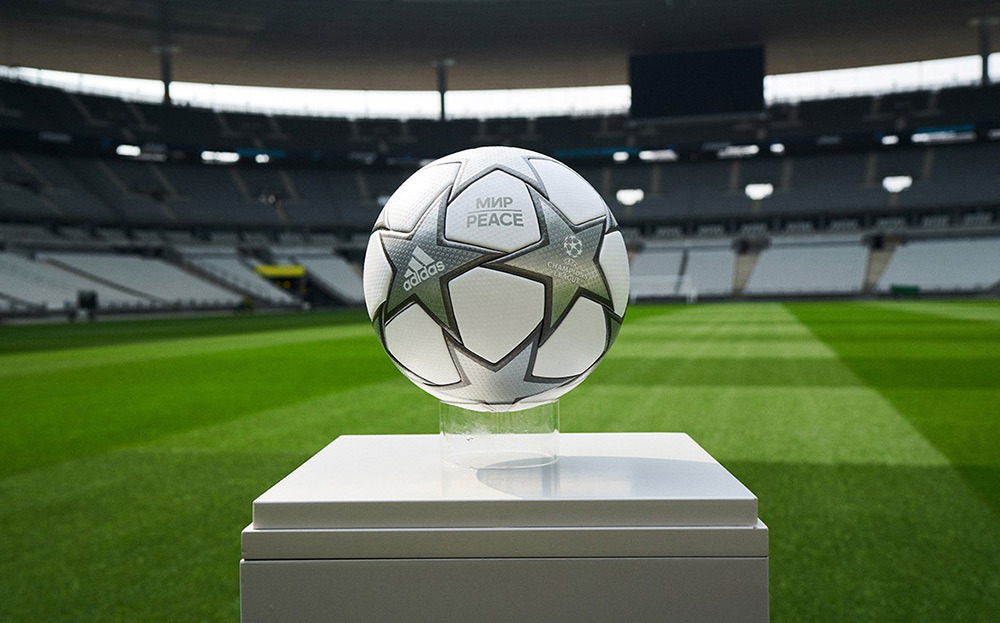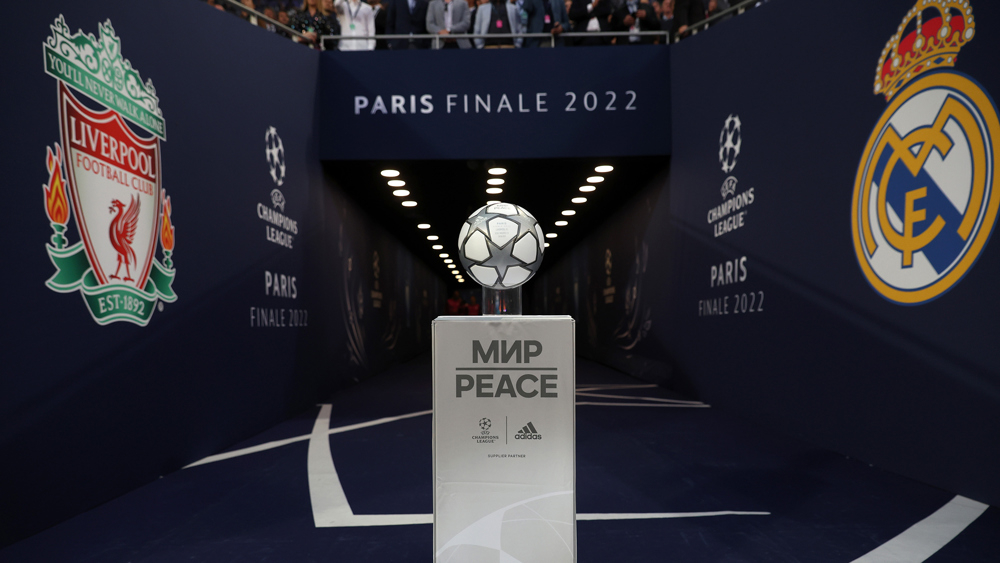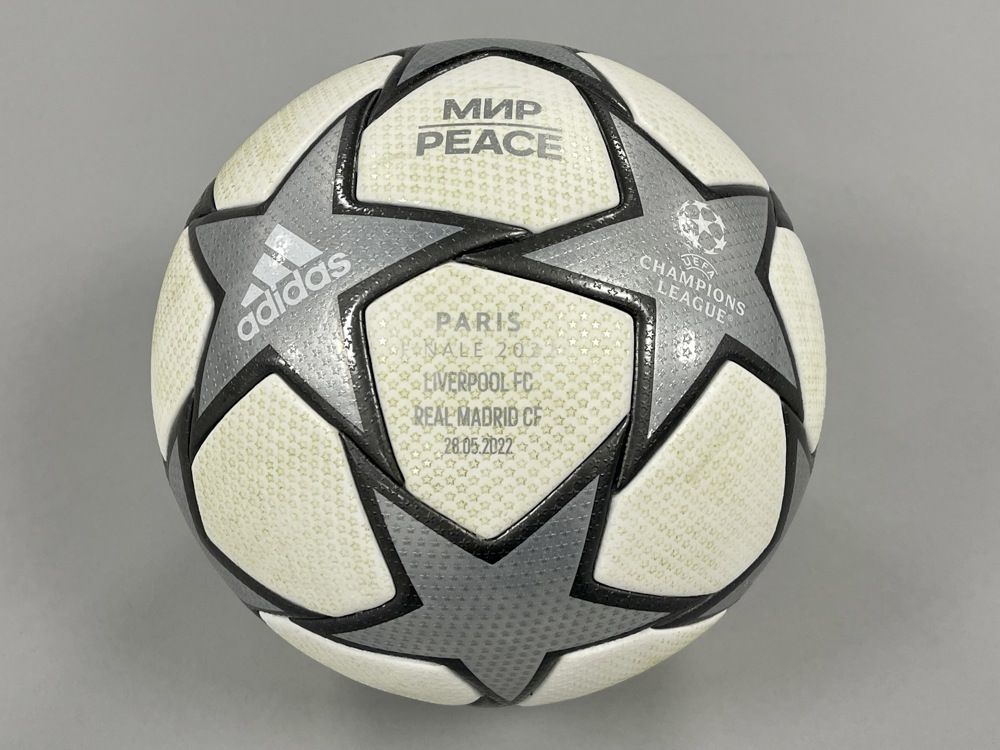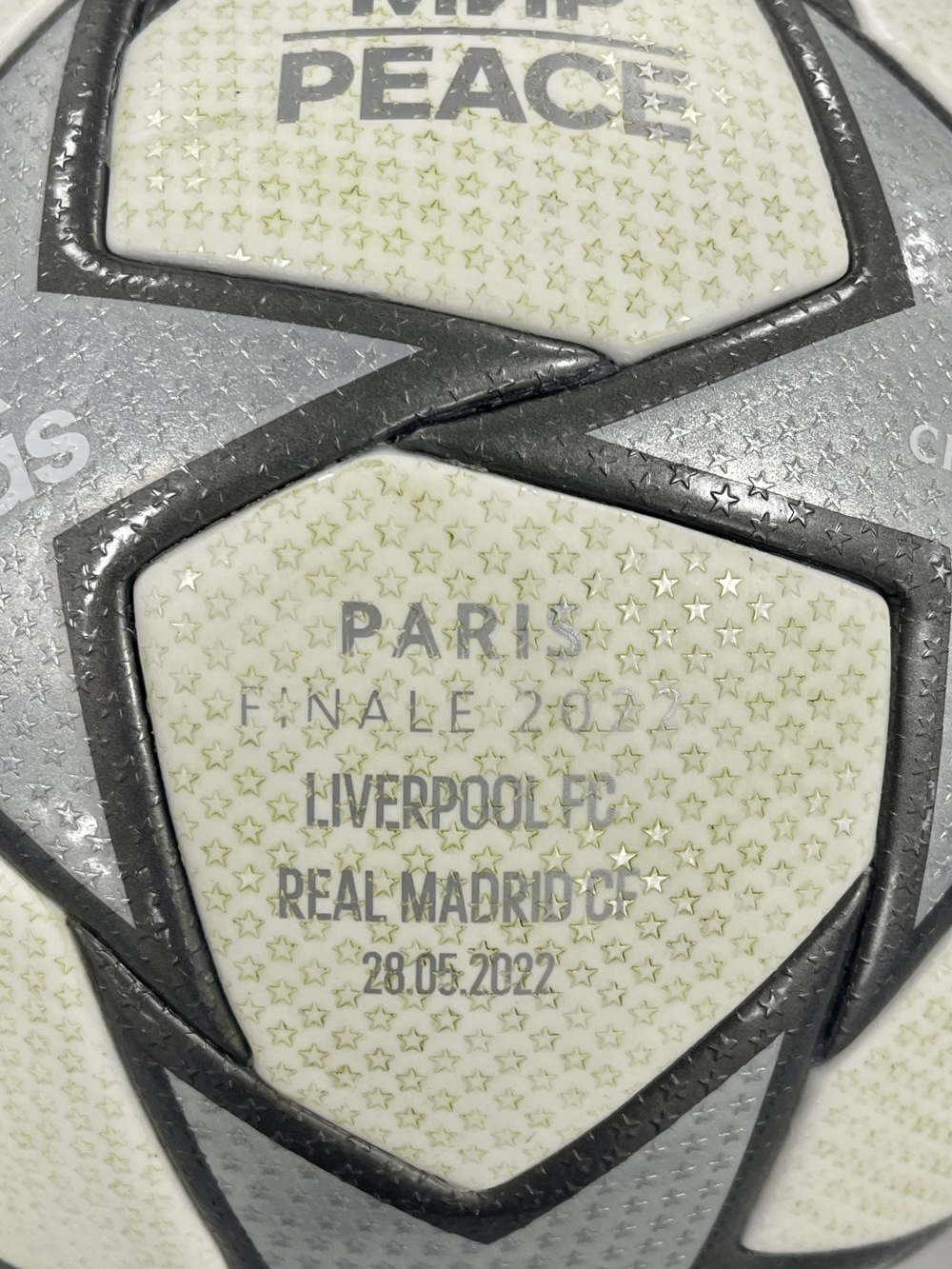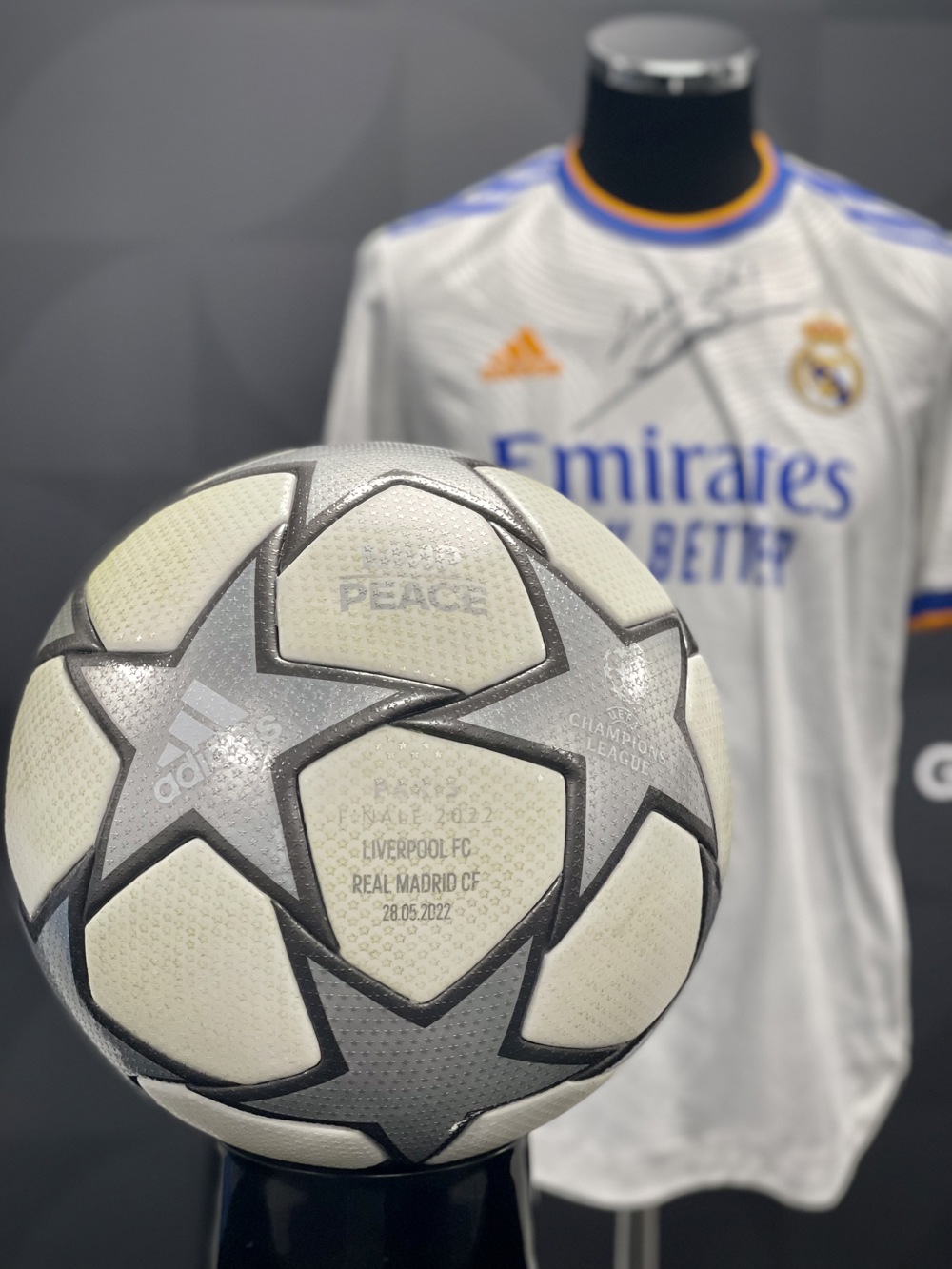 The ball was used for the kick-off. At a convenient time once out of plpay it was collected up by the ball boy and given to the venue match director (who signed the certificate). Each of the ball boys and girls had a replacement ball and was briefed on what would be happening so the change could be made for another ball. It was then taken back to their office and transferred to adidas on site.
With the UEFA Champions League Final Official Match Ball not made available for retail, this Kick Off ball presents a truley unique opportunity to own a small piece of sporting history.