Back to news articles
White glove result for the Molly Leech Collection of Duncan Edwards items (Manchester United and England)
Duncan Edwards' family photograph album for his Manchester United and England football career sold for £12,400* today (Wednesday, March 9, 2022) at Graham Budd Auctions' sale of Sports Memorabilia. It was one of 42 items that were being sold by the daughters of Molly Leech – who was Edwards' fiancée when he tragically died – all 42 items sold well above estimate and attracted phenomenal interest from all over the UK.
England and Manchester United Footballer Duncan Edwards was just 21 years old, and his girlfriend/ fiancée Molly Leech was only 22 years, when he took the flight to Munich; they had all their life ahead of them. What happened to the "Busby Babes" on February 6, 1958 will never be forgotten and Duncan survived the horrific crash, which killed 20 of the passengers. He was taken to hospital but died 15 days later on February 21, 1958. Molly had been his girlfriend for three years, they were due to get married. When the accident happened she rushed out to Germany to be at his side at the hospital and be there to bring him home. Sadly she didn't get to bring him home and had to bring back Duncan's belongings. Molly died in 2004 but the items belonging to Duncan were always kept for safekeeping in her loft.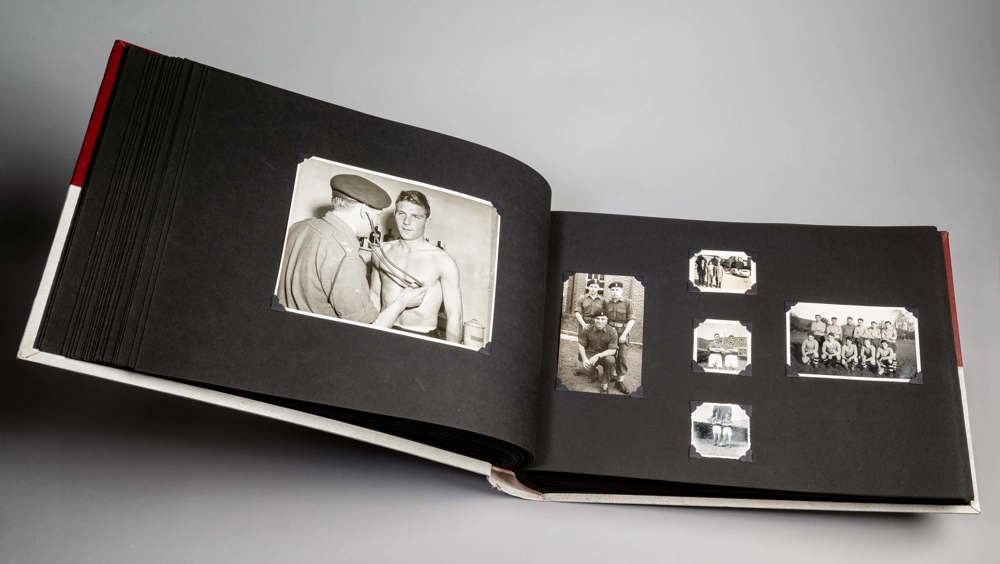 The photograph album in red and white leather cloth with gilt tooling DUNCAN EDWARDS MANCHESTER UNITED FC AND ENGLAND, contained a quantity of hinge mounted black & white press photographs - portraits, match action, scenes taken with Manchester United team mates at formal functions, moments of relaxation and at the training ground and stadium, some examples bearing autographs, also photographs from his national service, the 1957 FA cup final, England international duties, his work as a writer and recreational pursuits including fishing. It was estimated at £2,000-3,000, but after strong bidding, it sold to a Private UK Collector for over six times its estimate [lot 671].
Letters and cards relating to his time in hospital after the crash also attracted a lot of interest.  A get well card from Bobby Charlton to Molly sold for £10,540 against an estimate of £500-700 and was bought by UK Private Collector [lot 705]; while the most thought-provoking item is his overnight bag that he had taken to Munich which sold for £6,820 and was bought by a Private UK Collector [lot 704]. A group of personal items and memorabilia including a press photograph of Molly Leech arriving at Munich Airport accompanied an airport superintendent, Molly's German visitors registration card and Munich hotel room card, a series of handwritten letters sent to Molly offering condolences after the death of Duncan sold for £5,456 against an estimate of £1,500-2,500 [lot 710] and a quantity of religious medals sent to Molly by well wishers realised £3,224 – it had been expected to fetch £500-700 [lot 709].
The sale also included photographs, letters, football programmes, itineraries, weekly wage slips and a fixture list for the 1957-58 season; an autograph book; invitations to dinners; a silver spoon; travel clock and a fountain pen as well as a renewal receipt for a life assurance policy taken out by Edwards on the 19th November 1957, less than three months before his tragic death at the Munich Air Disaster, the policy issued by the Royal London Mutual Insurance Society, the sum assured £500 for a yearly premium of twenty seven pounds no shillings and five pence, signed by the insurance agent, sold for £2,728 against an estimate of £100-150 [lot 701].
After the sale, Adam Gascoigne, CEO, Graham Budd Auctions said:
We are delighted that all the lots sold, the prices achieved are a reflection of the uniqueness and story behind this wonderful collection.
Prior to the sale, Molly's two daughters who wish to remain anonymous, said: "Our mother, Molly first met Duncan one Saturday evening at Ringway Airport, which is now Manchester Airport. In the 1950s, many people would go to the airport to watch the planes! She came from Manchester and worked in an office there, they were very much in love but very private and ordinary people. They enjoyed playing cards and tennis, he liked fishing – she always spoke about him with great affection."
They continued: "I just can't imagine what my mother must have gone through when she had to go to Munich, it was such a sad and awful part of her life – she was just 22. She died in 2004, at the age of 68, our father died three years ago, and although we did keep in touch with, and visited Mrs Edwards - Duncan's mother, we are one step removed from the story and we would like his legacy to continue."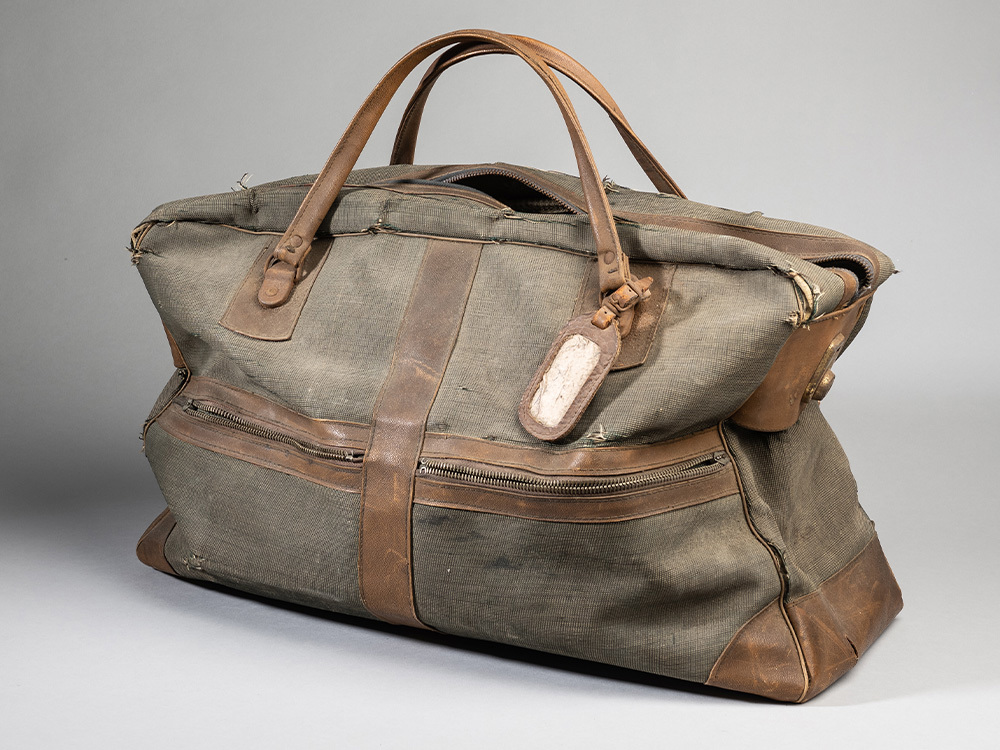 ***PLEASE NOTE THAT THE PRICES INCLUDE 24% BUYERS' PREMIUM****