The collection of three-time champion Stan Mellor (1937-2020), the first jockey to ride 1,000 winners over jumps will be included in Graham Budd Auctions' forthcoming sale of Sports Memorabilia on Tuesday & Wednesday, March 8 & 9, 2022. The live/online sale will start at 10am each day and will take place via https://bidlive.grahambuddauctions.co.uk.
Born in 1937 in Manchester, Mellor started in racing at 15, and was crowned Champion Jump Jockey on three occasions - in season 1959-60 he rode 68 winners, in season 1960-61 with 118 winners and in season 1961-62 with 80 winners. He was one of the few jockeys to experience beating Arkle - often regarded as the greatest steeplechaser of all time - in the 1966 Hennessy Gold Cup. However, it was in Nottingham on December 18, 1971 that he became the first jump jockey to ride 1,000 winners. When Mellor retired as a jockey, he was awarded an MBE in recognition of his achievements; and became a trainer. He was originally based at Linkslade Stables (Lambourn), then he bought a yard near Swindon, which was 20 times the size and he named Pollardstown after his 1979 Triumph Hurdle winner. By the time he retired in 2001, he had trained over 700 winners.
Among the collection of 28 items, that is is being sold by his widow Elain, are items relating to his 1000th winner including a silver cigarette box presented by the patrons of Harry Thomson Jones' Woodland Stables (including Lord Lucan) in Newmarket to Stan Mellor on the occasion of becoming the first National Hunt jockey to ride 1,000 winners achieved on Ouzo at Nottingham 18th December 1971, is estimated at £1,000 - 1,500. Elsewhere the collection includes seven pairs of Stan's binoculars, trophies, bronzes, riding equipment, racing silks, autographs, paintings, photographs and racing badges.
As Graham Budd commented: "In modern times with the likes of A. P. McCoy riding over 4,000 winners, it would be easy to forget at the time what a sensational achievement it was for Stan Mellor to have passed the 1,000 winners landmark at Nottingham Races in 1971. The silver presentation box is therefore a significant item of horse racing history. An additional aspect to its desirability is that Stan used to ride the horses owned by the infamous Lord Lucan, whose signature is engraved on the cigarette box."
Another interesting collection in the sale will be the Harry Holdcroft collection. George Henry Holdcroft, known as Harry (1909-1983) played for Port Vale and Darlington before moving to Everton and was part of their championship-winning squad of 1931-1932 but he is perhaps best known for his time at Preston North End making 172 consecutive appearances (263 in total) and helping the Lambs to promotion in 1933-34. He also kept a clean sheet in their 1938 FA Cup final victory over Huddersfield town. Holdcroft was selected to play for England twice in the 1936 in Home Internationals against Wales and Ireland. A natural sportsman with an eye for a ball, Harry was also a scratch golfer.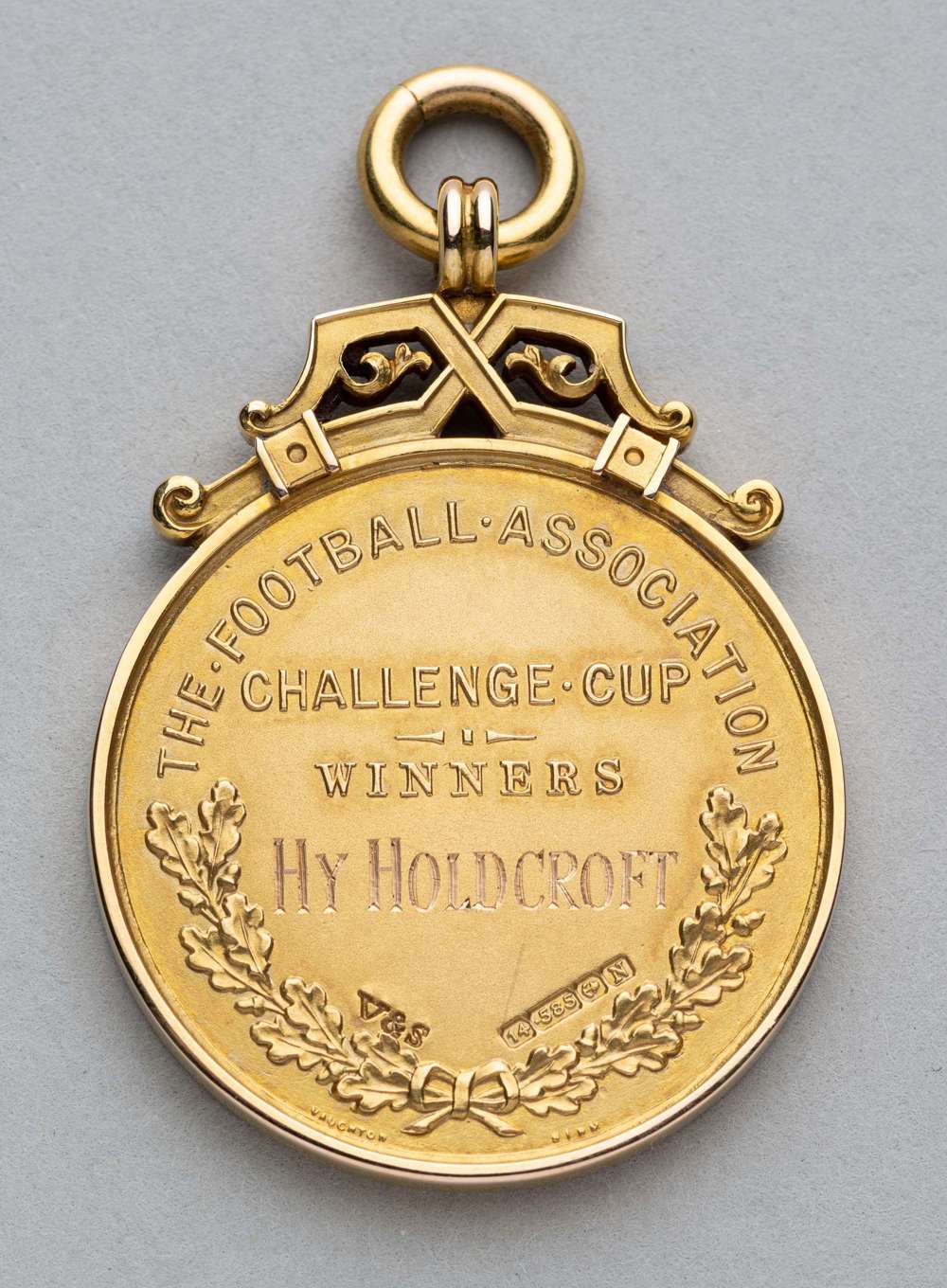 Included in the collection of 25 lots are a variety of medals, caps, programmes and photographs, with the most prestigious item being his 1938 F.A. Cup winner's medal, when Preston North End defeated Huddersfield Town 1-0. It is expected to fetch £4,000-6,000.
Adam Gascoigne, CEO, Graham Budd Auctions said: "It's always exciting to be involved with a collection of this quality, Harry's two England caps and FA Cup winners medal along with a very rare Football League War Cup winner's medal are the stand out items for me. His family have kept the collection in pristine condition, I'm sure it won't disappoint."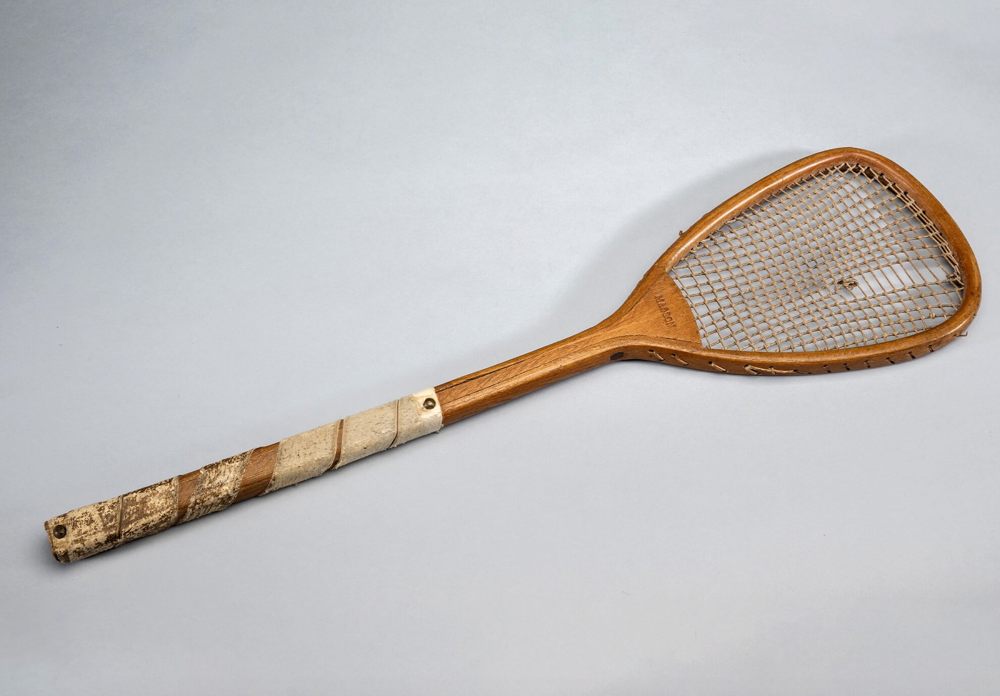 Other interesting items in the sale include a rare and important demi-paume real tennis racquet from the 18th century dating to around the 1760s and stamped "MASSON", Antoine Henry Masson (1735-1793), paumier-raquetier (racquet maker) to King Louis XV of France. Being sold by a French collector, it is estimated £12,000-15,000.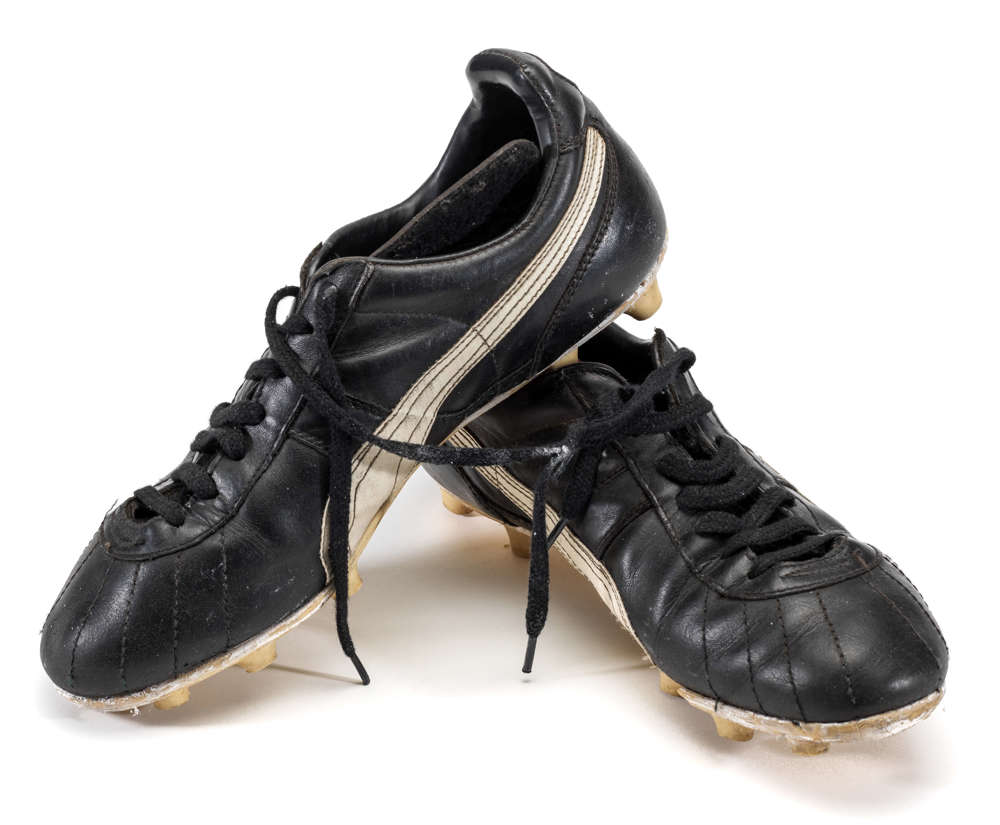 A pair of Diego Maradona Argentina Puma black match worn boots, circa 1986 is estimated at £12,000-15,000. The successful buyer will receive a signed letter of provenance from the seller confirming that these boots were acquired directly from Maradona in 2005.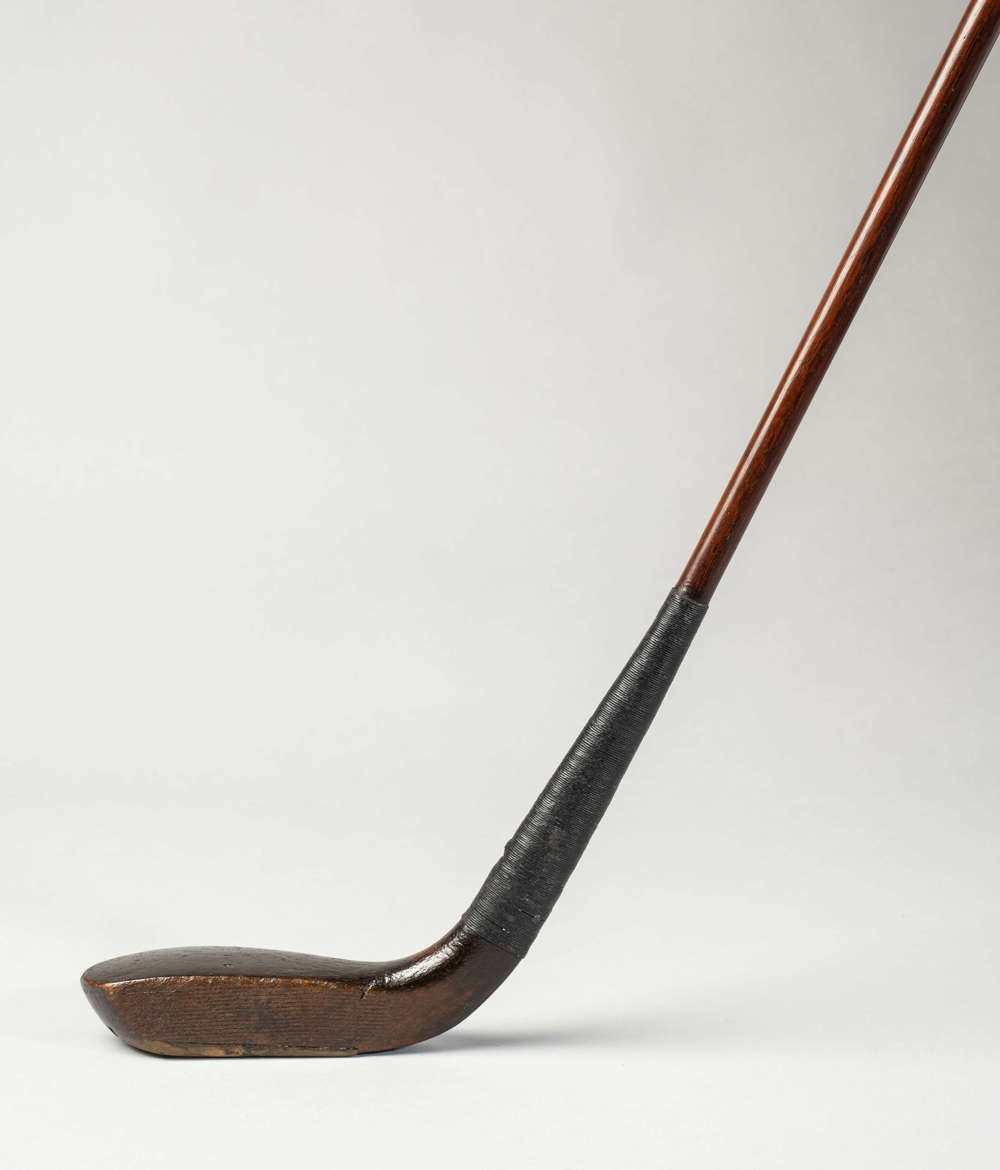 Willie Dunn Junior's Forgan putter that was used when winning the first American Open Championship in 1894 is expected to fetch £10,000-15,000 and is being sold by instruction of the London Scottish Regimental Trustees. It is being offered with a copy of an article that appeared in The London Scottish Regiment's 1962-63 'Regimental Gazette', that cites the Society's President "Duggie" and reads 'received on behalf of the Society from 1323 Pte. N. W. Dunn, E. Cov. London Scottish, a graceful old Forgan wooden Putter which was actually used by Pte. Dunne's father "Young Willie Dunn" (now deceased) when he won the first American Open Championship in 1894. It then passed the afore-said Pte. who, as he puts it, "was lucky with it in the Yorkshire Amateur Championship 1926 and the Lincolnshire Amateur Championship 1934. This historic putter will now be known as "The President's Putter" and will be competed for by members (London Scottish Golf Club, Wimbledon Common) annually at the meeting in September'. The 1894 US Open Championship is deemed unofficial as it was not sanctioned by the USGA and was conducted by match play rules.