Graham Budd Auctions have appointed David Convery and John Garrett as part of their Sporting Memorabila team. David, who has 34 years experience in the auction world and was Head of Sporting Memorabila at Christie's will be Head of Sporting Memorabilia/Collectables, while John, who has spent 25-years at Sheffield United Football Club and was instrumental in curating their prestigious collection will be Senior Valuer.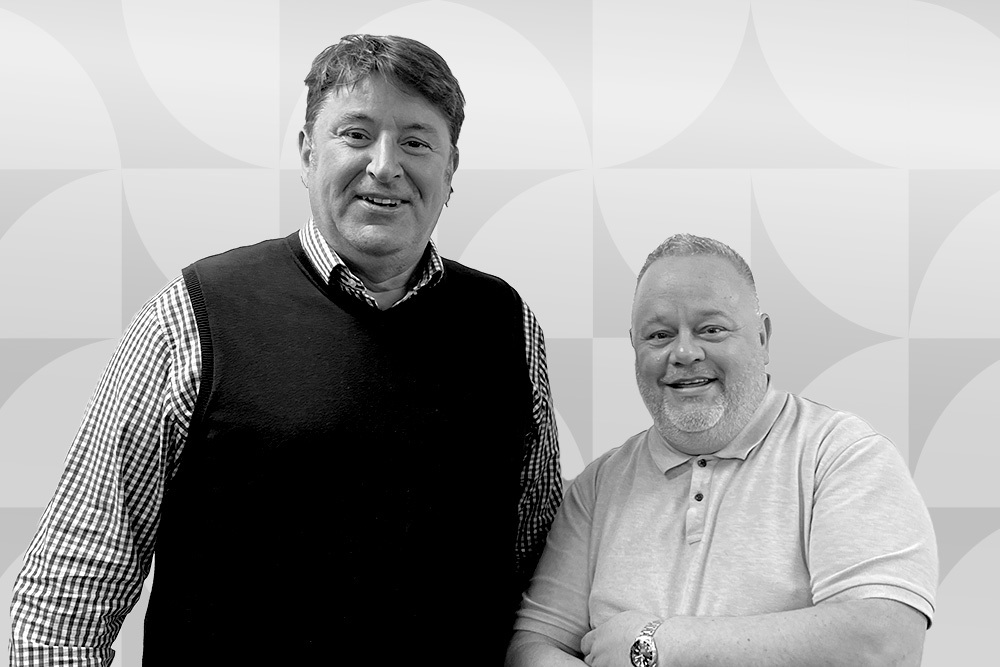 As Adam Gascoigne, CEO of Graham Budd Auctions, explained: "We very pleased that David and John have joined the team at Graham Budd Auctions at this exciting time when we are about to sell the infamous 'Hand of God' ball on November 16th as part of our themed World Cup Sale."
Graham Budd, Chairman also adds: "It's great that David and John have joined the company. Their combined experience of almost 60 years, along with their phenomenal expertise will add to the existing knowledge of the team and enable Graham Budd Auctions to expand and continue to bring interesting and unique items to market."
David Convery has over 34 years of experience in the auction world starting his career at Christie's Glasgow before moving to Christie's South Kensington in 1998. As Associate Director/ Head of Sporting Memorabilia and Managing Director of Convery Auctions, David has overseen many high-profile sporting collections covering most sports, including The Private Sale of the Bobby Moore Collection and the 1966 World Cup-winners; Sir Geoff Hurst, Nobby Stiles and Gordon Banks. Other notable highlights include the sale of the oldest existing F.A. Cup which sold for a then world auction record price of £488,000 and Pele's 1970 World Cup final shirt which sold for £157,750. David also specialises in many other categories including whisky, collectables, Scottish Art and is a licensed auctioneer.
John Garrett spent 25-years at Sheffield United Football Club, where he was the instigator of the Club's "Legends of the Lane" project, raising funds for the facility, its archive and acquisition of ephemera and curation of the collection itself. The items he has traced and brought in form one of the most concise records of the famous football Club and its historic home to be found in the modern game. That process, along with constant opportunities to meet the players and families as part of his research has given him an invaluable understanding of values in the market as well as a unique understanding of the individual stories and folklore that makes each item truly unique in its own right.
The Former Player Register was set up by John and he administers all contact between those and their families and Sheffield United FC. Joining Graham Budd Auctions also sees him step down from his role as Supporter Liaison Officer for the Club as one of the longest serving in the English Football League - a role that he also set up some 15 years ago. He is a lifelong supporter and season ticket holder at Sheffield United as well as having a great love of Yorkshire County Cricket Club. He is a long-term contributor to the Sheffield United match day programme by way of his award winning "Folklore and Fable" article, which is a winner of the Football Monthly article of the year award and is the longest running feature in the popular Club publication.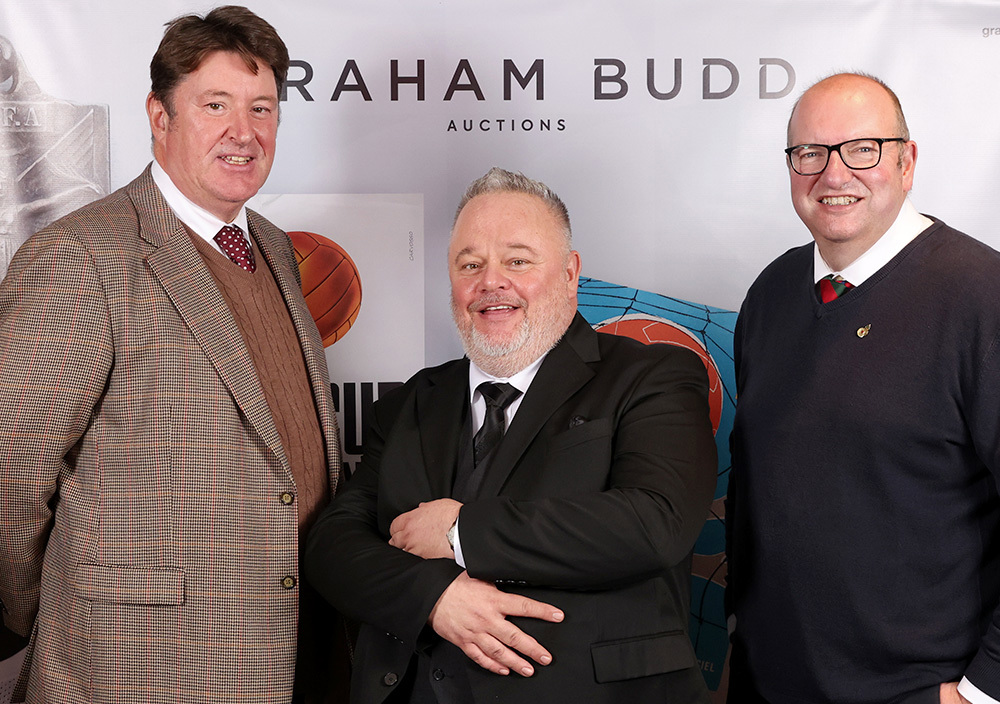 Left to right: David Convery, John Garrett and Adam Gascoigne