Back to news articles
Flipping Heck! The coin used in the coin toss before the legendary 1966 World Cup Final sells for £11,160*
The coin used in the coin toss before the legendary England v West Germany World Cup Final at Wembley Stadium in July 1966 sold for £11,160* against an estimate of £1,000-2,000 in Graham Budd Auctions' sale of World Cup Memorabilia on Wednesday, November 16, 2022 - just four days before the 2022 FIFA World Cup kicks off in Qatar. Bearing a profile of HM Queen Elizabeth II and dated 1966, it was from the collection of the eminent British football memorabilia collector Bryan Horsnell and was bought by a private UK Collector [lot 102].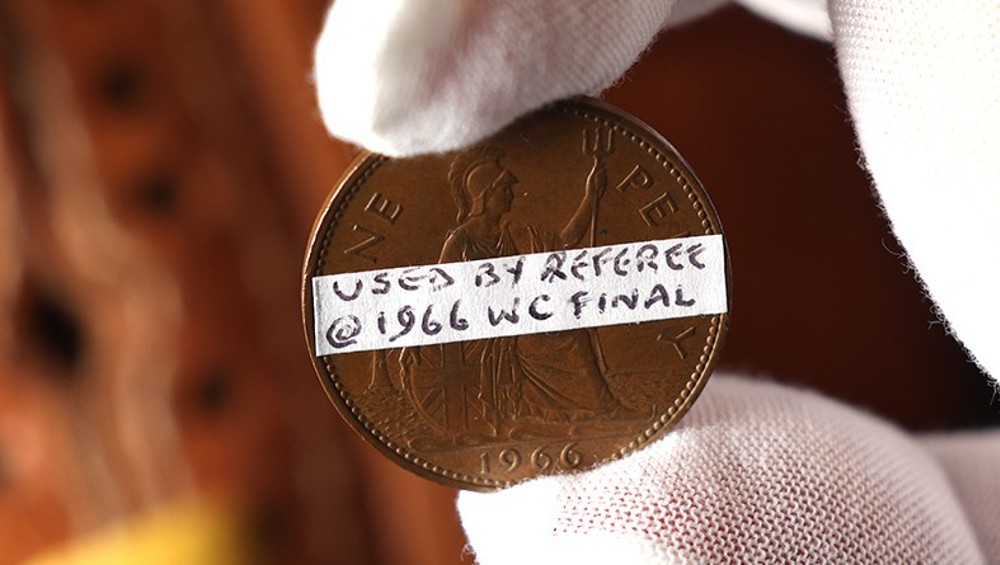 As Adam Gascoigne, CEO of Graham Budd Auctions, commented: "We were very pleased to be offering this important piece of memorabilia from the 1966 World Cup Final. Bryan Horsnell acquired the coin directly from the Swiss referee Gottfried Dienst and subsequently attached a sticker to the coin stating USED BY REFEREE at 1966 WC FINAL. Dienst also refereed the European Cup Finals of 1961 and 1965, and at the previous World Cup in Chile in 1962."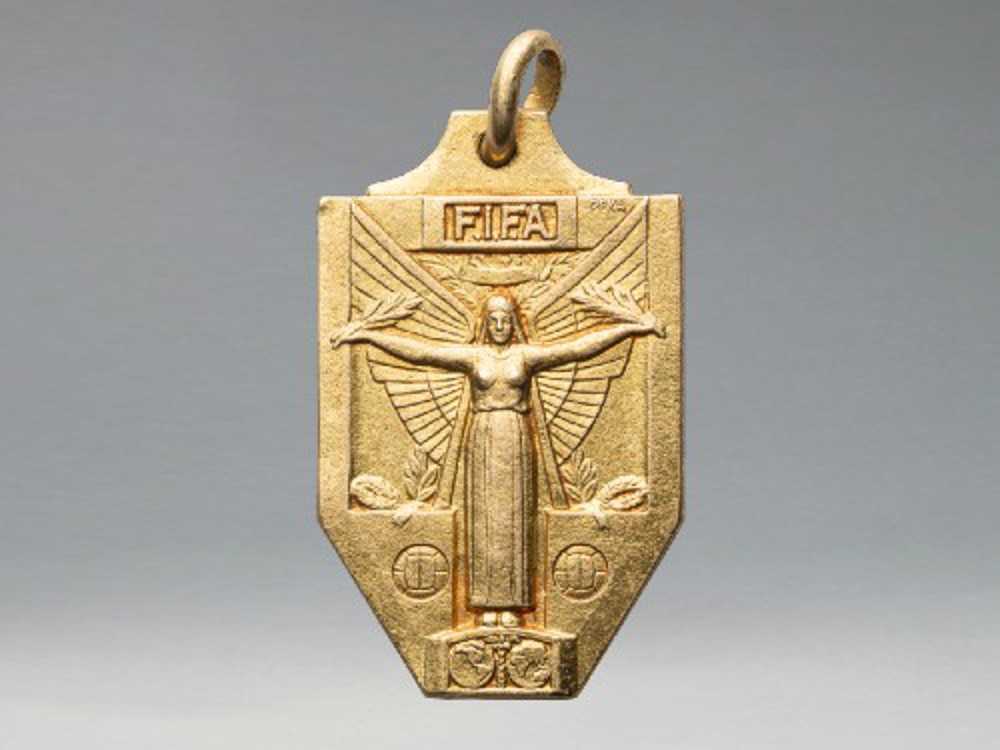 The highest price of the sale was achieved by an 18ct gold Winner's medal awarded to Brazilian Amarildo Tavares da Silveira in the 1962 Chile FIFA World Cup which fetched £57,040*. Brazil defeated Czechoslovakia 3-1, and Amarildo Tavares da Silveira replaced the injured Pele, he scored three goals in the tournament including the first goal in the final in the 17th minute. Bought by a Private international buyer via the internet, it was estimated at £30,000-40,000 and was being sold by Private collector in Chile [lot 83]. Another medal that sold well above estimate was an Italia '90 3rd/4th Place bronze medal that had been the property of David Bloomfield, the England Football Association press officer for the Italia '90 World Cup campaign which realised £14,880*. Expected to fetch £3,000-5,000, it was bought by a Private UK buyer [lot 318].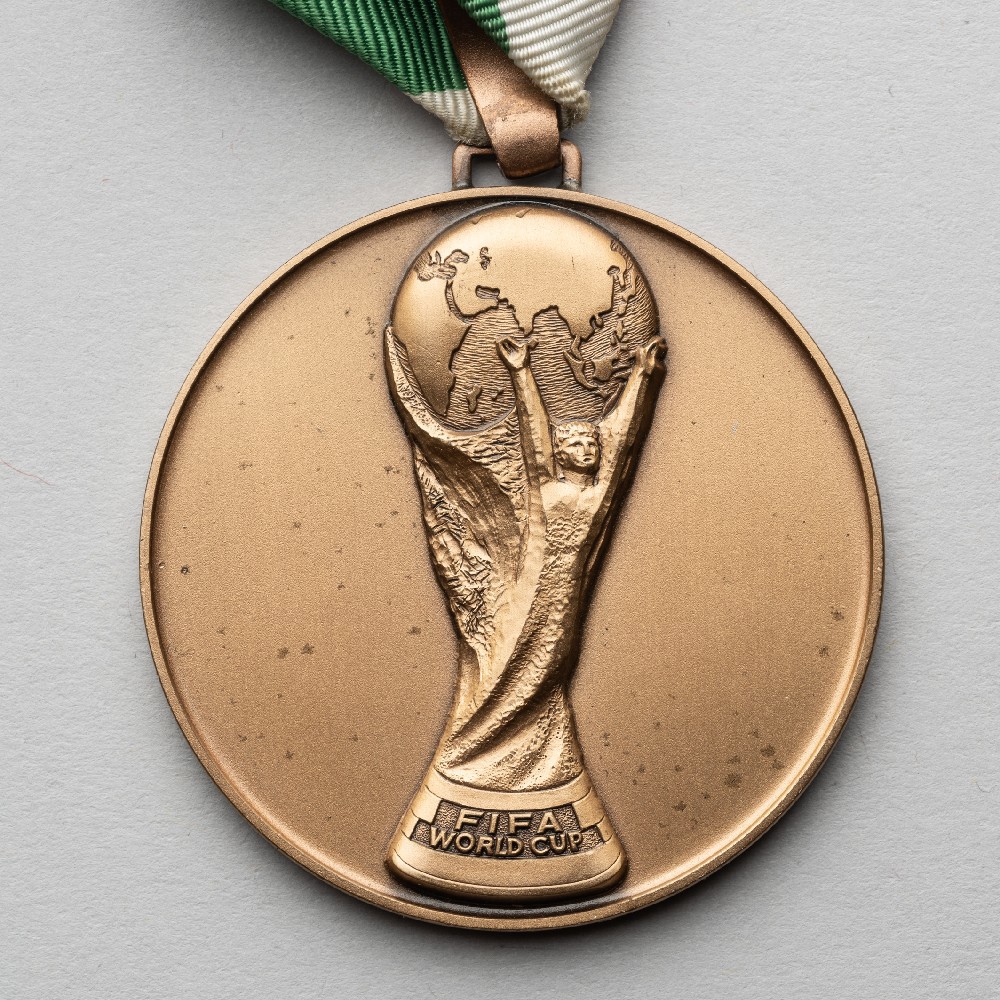 The most expensive football shirt of the sale was Nestor Clausen's blue Argentina 1986 World Cup No.8 jersey from the infamous 'Hand of God' quarter-final match v England, played at Estadio Azteca, Mexico, 22nd June which fetched a staggering £27,280* which was nine times its pre-sale high estimate and was purchased by Private European Buyer [lot 294]. Also of note was Geoff Hurst's white England 1970 World Cup No.10 Airtex jersey, that was received as a gift through the F.A. in 1971 which sold for £10,540* to a Private UK buyer for three and half times its estimate [lot 210]. Norman Whiteside's white No.16 1982 World Cup Northern Ireland Adidas jersey, inscribed SPAIN, WORLD CUP FINALS sold for £9,300*. It was being sold by a member of his family and carried an estimate of £4,000-6,000 [lot 288].
The Distinguished Flying Cross and Bar awarded to Flight Lieutenant Kenneth Wolstenholme who was a Royal Air Force Volunteer Reserve (R.A.F.V.R), but most well known as the BBC sports commentator who uttered the immortal "Some people are on the Pitch, they think it's all over, it is now" for the 1966 World Cup final match against Germany sold for £11,160* to a Private UK buyer [lot 104].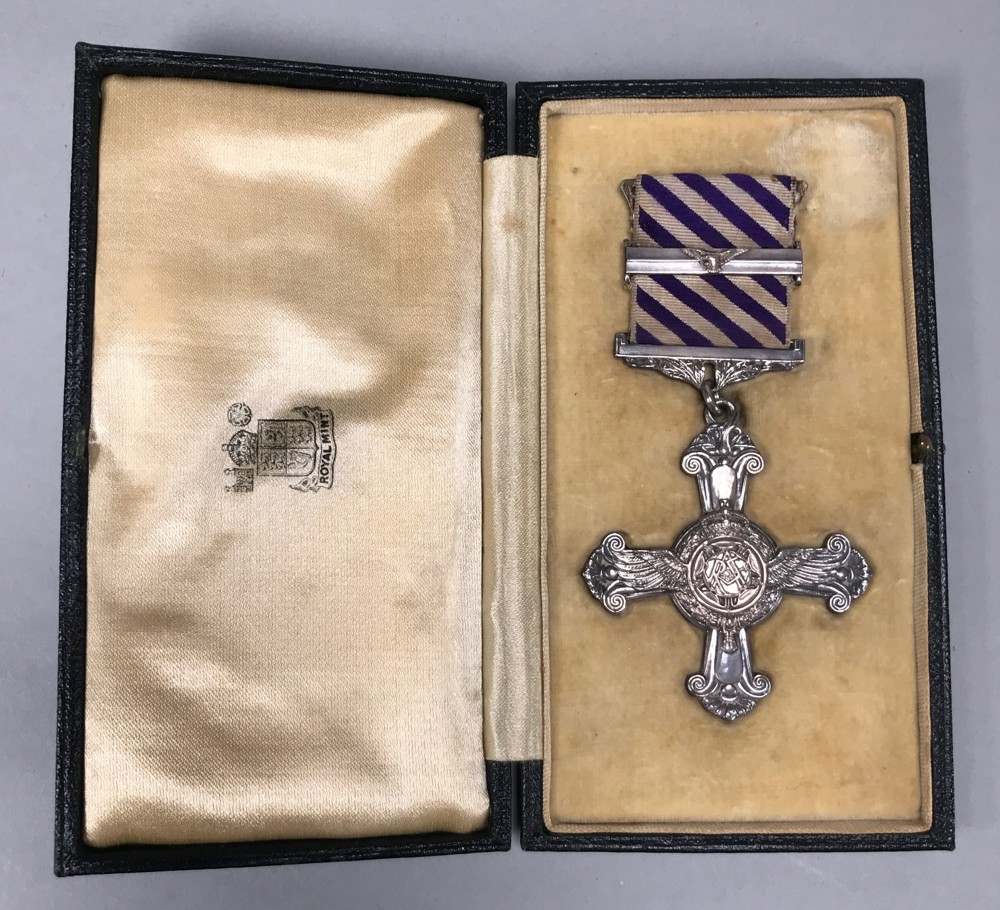 ***PLEASE NOTE THAT THE PRICES INCLUDE 24% BUYERS' PREMIUM****