The coin used in the coin toss before the legendary England v West Germany World Cup Final at Wembley Stadium in July 1966 will be included in Graham Budd Auctions' sale of World Cup Memorabilia on Wednesday, November 16, 2022 - just fours days before the 2022 FIFA World Cup kicks off in Qatar. Bearing a profile of HM Queen Elizabeth II and dated 1966, it is from the collection of the eminent British football memorabilia collector Bryan Horsnell and is expected to fetch £1,000-2,000.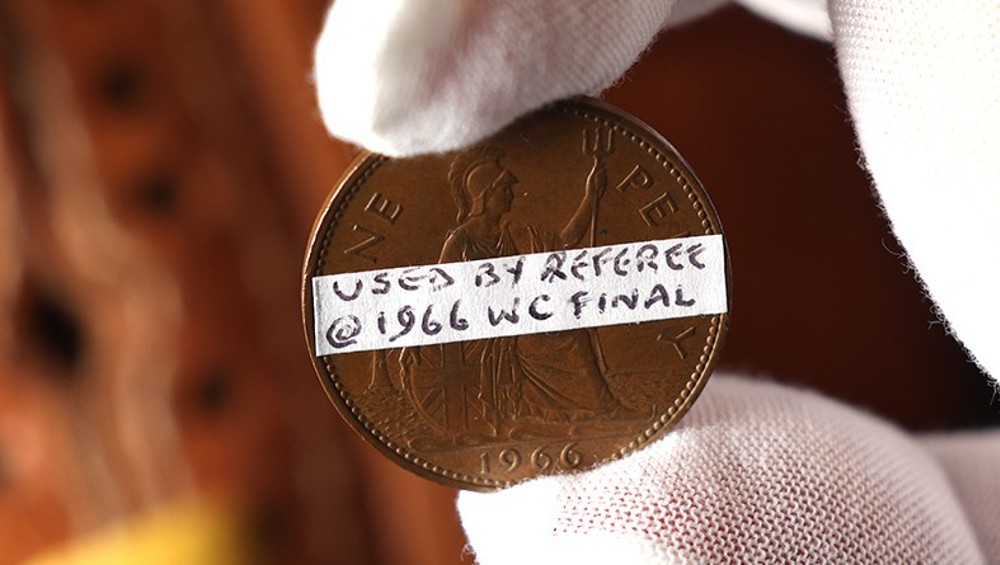 As Adam Gascoigne, CEO of Graham Budd Auctions, commented: "We are very pleased to be offering this important piece of memorabilia from the 1966 World Cup Final. Bryan Horsnell acquired the coin directly from the Swiss referee Gottfried Dienst and subsequently attached a sticker to the coin stating USED BY REFEREE at 1966 WC FINAL. Dienst also refereed the European Cup Finals of 1961 and 1965, and the previous World Cup in Chile in 1962."
The Distinguished Flying Cross and Bar awarded to Flight Lieutenant Kenneth Wolstenholme who was a Royal Air Force Volunteer Reserve (R.A.F.V.R), but most well known as the BBC sports commentator who uttered the immortal "Some people are on the pitch, they think it's all over, it is now" for the 1966 World Cup final match against Germany, is expected to fetch £10,000-15,000 and is being sold by a private collector.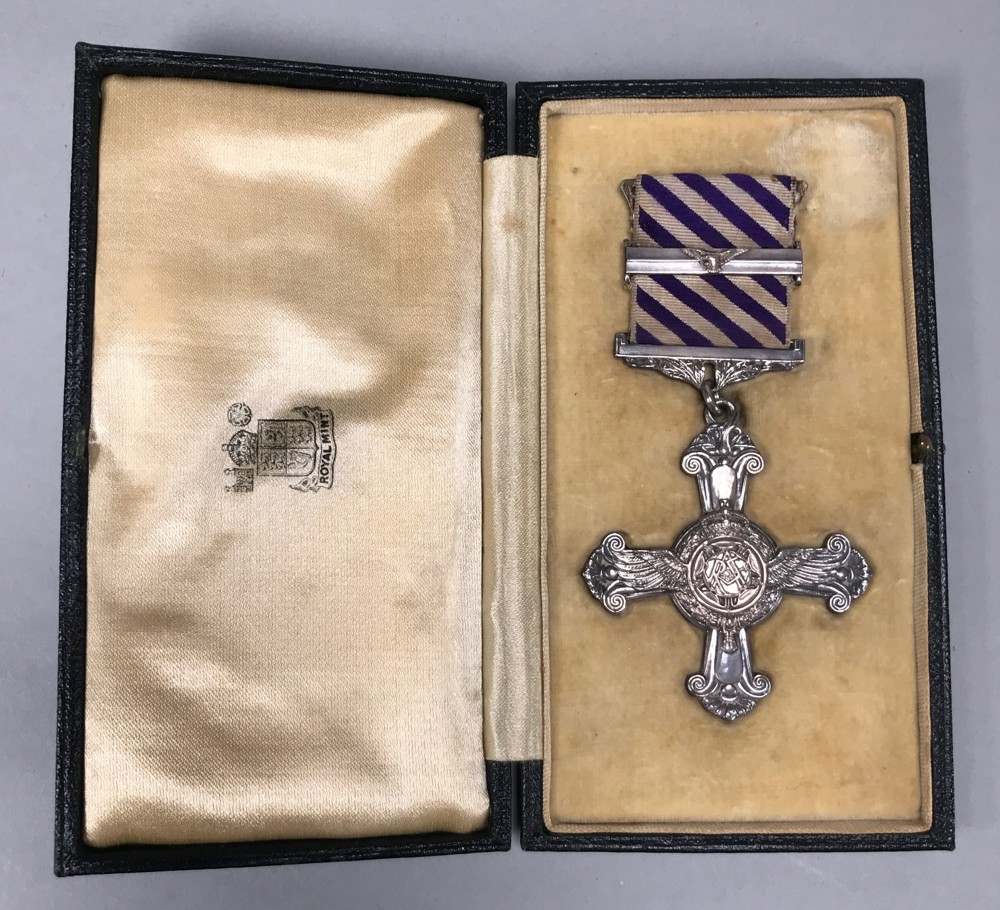 As Adam Gascoigne, noted: "Before the outbreak of the Second World War, Wolstenholme began his career as a journalist with the Manchester City News. As a member of the R.A.F.V.R., he was called up and in 1941, he qualified as a bomber pilot and was posted to 107 Squadron, flying Mark IV Bristol Blenheim's out of RAF Great Massingham, Norfolk. At the start of 1943, he transferred to de Havilland Mosquito with 105 Squadron, part of Air Vice-Marshal Don Bennett's No.8 Group RAF pathfinder Group."
He continued: "A modest man, with a distinguished flying career, Wolstenholme rarely spoke of his courage as a bomber pilot who flew 100 missions during the Second World War, for which he received the Distinguished Flying Cross in 1944 and the following year a BAR to his DFC for continual bravery in raids in Germany."
The sale will include over 380 lots. As Adam Gascoigne, CEO of Graham Budd Auctions, explained: "We have had wonderful coverage so far of the iconic 1986 'Hand of God' ball but there's so many other items in this sale which encapsulate all aspects of the World Cup. It is the greatest sporting event and our sale reflects what a global phenomenon it is."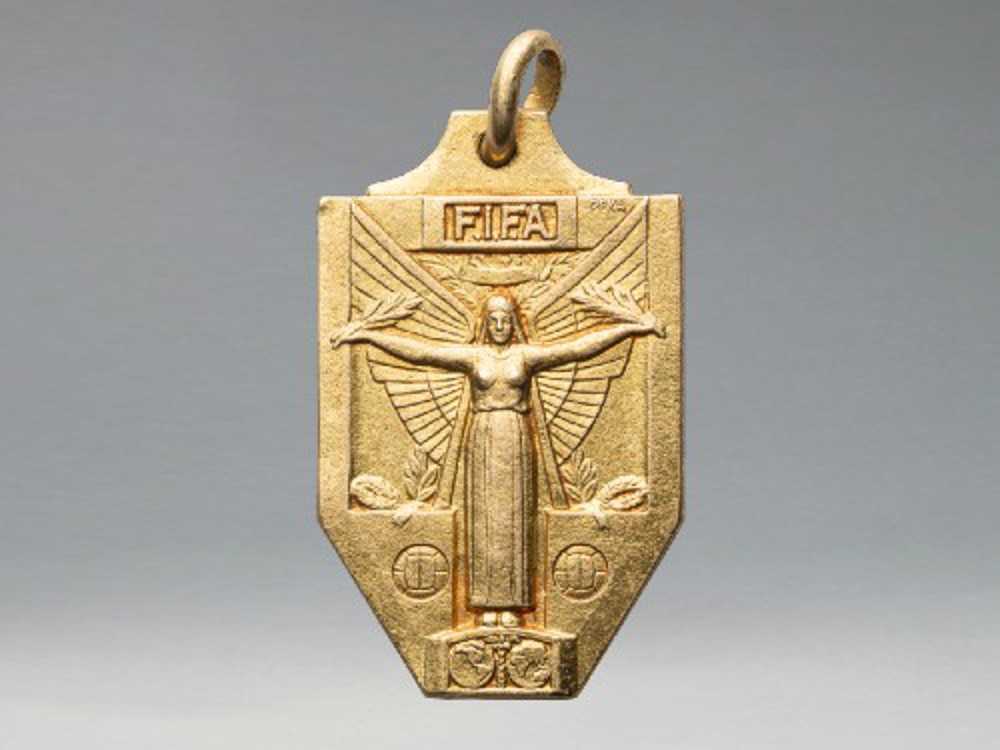 Among the medals is an 18ct gold Winner's medal awarded to Brazilian Amarildo Tavares da Silveira in the 1962 Chile FIFA World Cup. Brazil defeated Czechoslovakia 3-1, and Amarildo Tavares da Silveira replaced the injured Pele, he scored three goals in the tournament including the first in the final in the 17th minute. The medal is estimated at £30,000-40,000 and is being sold by a private collector in Chile. While from the Harry Cavan Collection is a .750 Continental gold 1966 World Cup Winners Medal that was presented to Harry Cavan, who was born in Newtownards, Northern Ireland and was Vice-President of FIFA from 1960 to 1980, followed by Senior Vice-President from 1980-1990. He also served on the Organising Committees for all World Cups from 1966 to 1990. It is estimated at £20,000-30,000.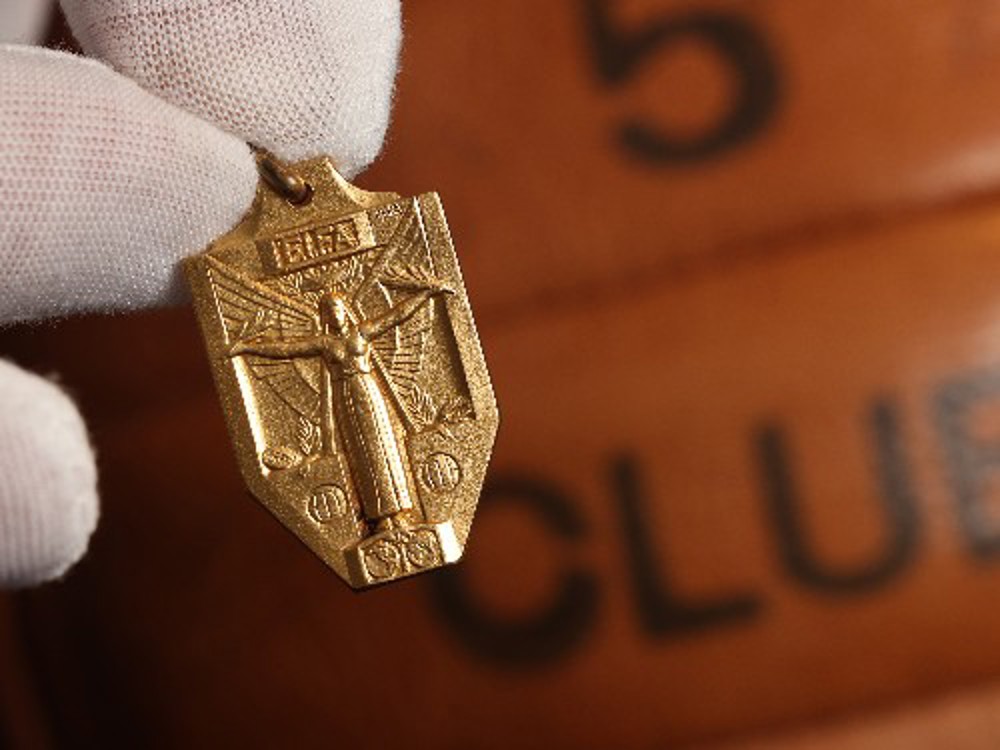 Football shirts always attract a lot of interest. Nestor Clausen's blue Argentina 1986 World Cup No.8 jersey from the infamous 'Hand of God' quarter-final match v England, played at Estadio Azteca, Mexico, 22nd June. As Adam Gascoigne, said: "This jersey is bench worn and is embroidered country badge emblem and on the reverse is glittery number 8! In May this year Diego Maradona's No.10 jersey from this same match made £7.1 million, a World Record auction price for a football jersey. Offered here is another Argentina jersey from the same match, a No.8, estimated here at £2,600-3,000. What a difference a couple of digits can make! Nevertheless an outstanding collectible from what is considered the most famous
football match in FIFA World Cup history."
Geoff Hurst's white England 1970 World Cup No.10 Airtex jersey, that was received as a gift through the F.A. in 1971 is estimated at £2,000-3,000.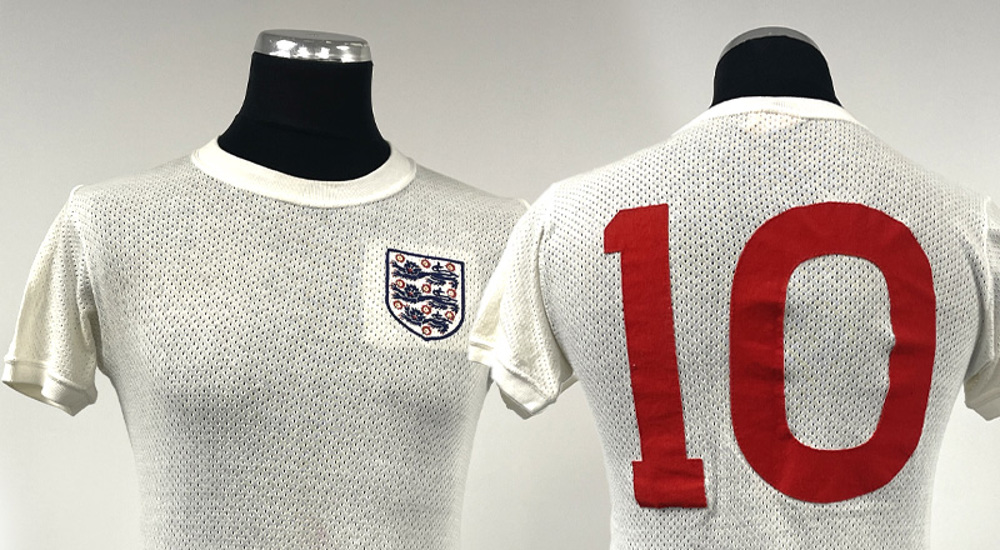 The sale includes a good selection of programmes and posters. A rare lithographic poster for the first World Cup of 1930 in Uruguay that was designed by Guillermo Laborde (1886-1940) carries an estimate of £8,000-10,000.