Back to news articles
Graham Budd Auctions to sell single owner collection of football ephemera & programmes spanning 100 years
An impressive single-owner collection of Football Ephemera & Programmes that includes items from the majority of football teams in England, Scotland, Ireland and Wales as well as the World Cup, Internationals and the Olympics will be offered by Graham Budd Auctions on Tuesday, February 7, 2023. Viewing will be by appointment only.
As David Convery, Head of Sporting Memorabilia/Collectables at Graham Budd Auctions, commented: "This outstanding single-owner collection has been amassed over the past 60 years and spans 120 years of footballing history. It includes 460 lots of autographs, annuals, ceramics and programmes with estimates ranging from £20 to £5,000 and everything is to be sold."
He continues: "Before 1988, Sporting Memorabilia auctions focused on cricket, golf and tennis, so this collector was really ahead of his time and now with avid collectors buying and selling more than ever before, this is a one-off opportunity for devoted football fans to either start a collection or fill in any gaps that they might have in their established collection!"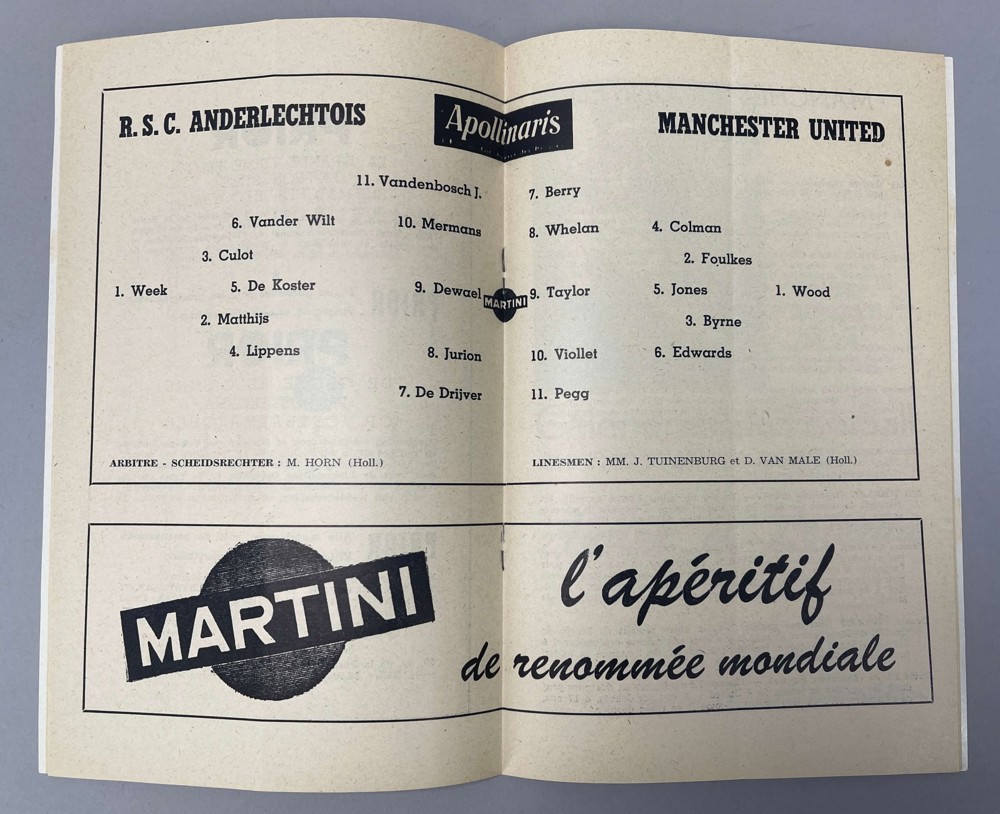 Several of the most sought-after programmes in the sale relate to Manchester United. A programme for their first away match in the European Cup at R.S.C. Anderlecht that was played on 12th September 1956 is estimated at £1,600-1,800, while one of the rarest examples in the sale is programme for the match between New Brighton A.F.C. v Manchester United from 18th May 1940, which carries an estimate of £200-400. A rare programme printed for the possibility of a replay for the 1968 European Cup final between Manchester United v Benfica is estimated at £3,000-4,000.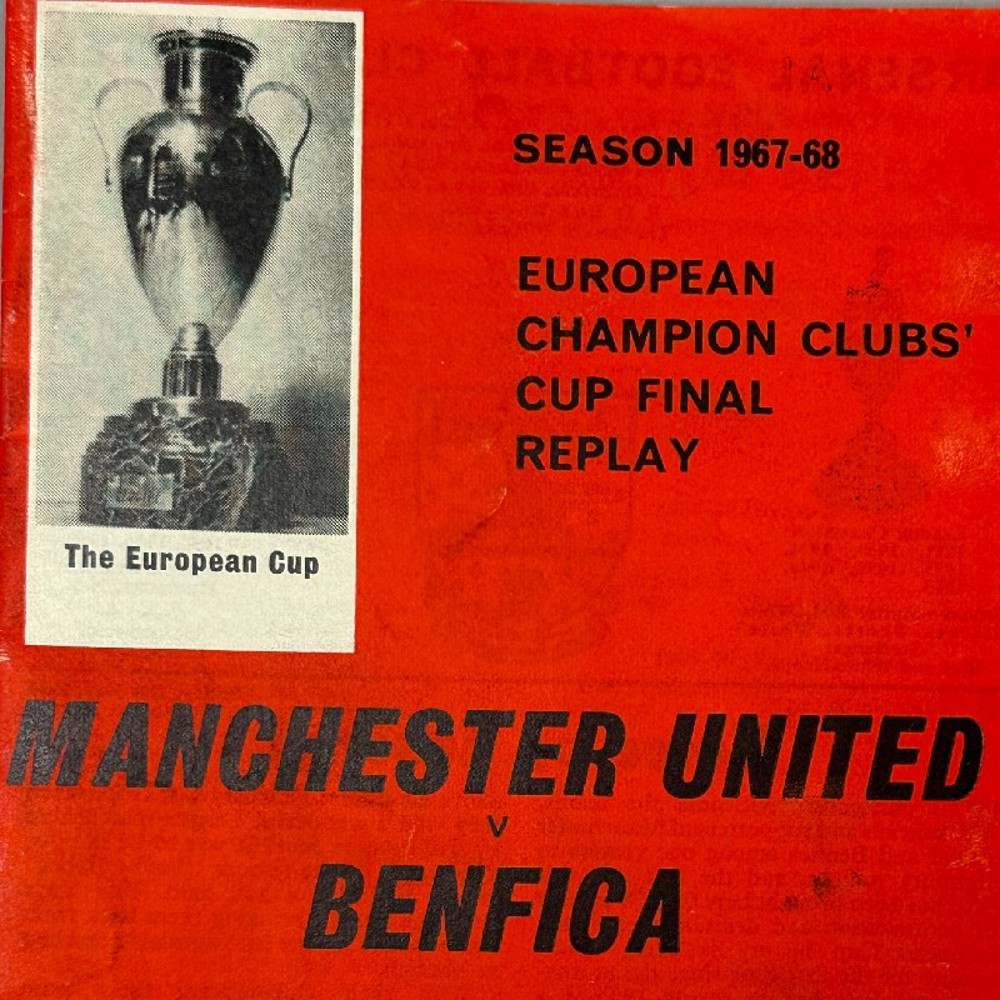 As David Convery explains: "The replay of the final didn't happen so this example should have been pulped, only a few still exist!"
One of the oldest items in the sale is 1875 edition of The Football Annual which is estimated at £200-260. This was the eighth year of publication and was published with sanction of the Football Association.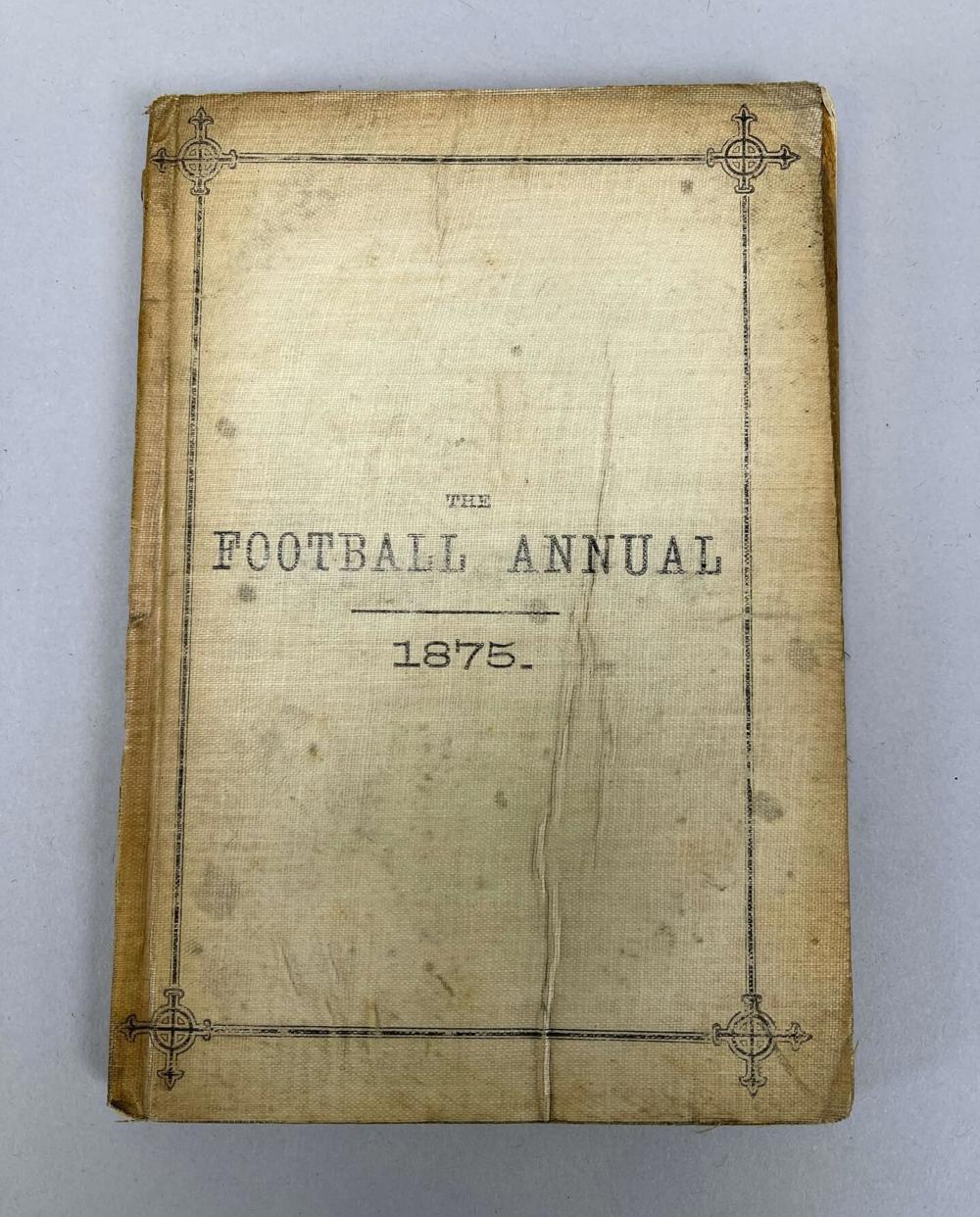 Programmes for International matches include Argentina v England that was played at River Plate Buenos Aires on 17th May 1953, however the match was abandoned after 21 minutes due to a thunderstorm which flooded the pitch. It is estimated £400-600.
Among items relating to Women's Football is a group of items dating from 1929 & 1939. Included is a programme for Preston Ladies v M'lies Belgique, played at Bradford on 14/8/1939 that billed as World Championship match (est: £200-260).