A huge sports memorabilia auction taking place on 7th and 8th March will pitch two former Manchester United icons head-to-head. David Beckham's match-worn Adidas Predator Accelerator boots from the '98-99 season [Lot 587] are going under the hammer at Graham Budd Auctions, and are up against a pair of Nike boots worn by Cristiano Ronaldo in the Germany 2006 World Cup [Lot 588].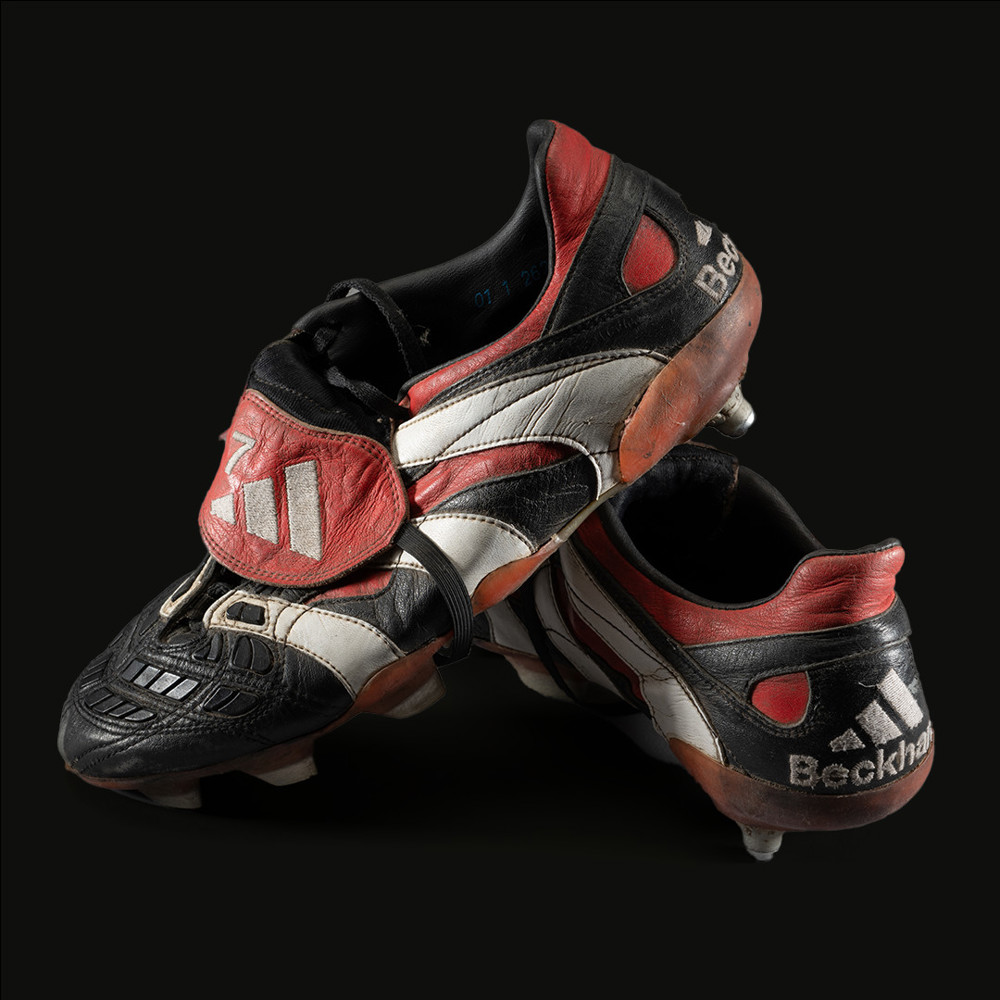 It remains to be seen whether 'brand Beckham' has lost some of its value following his controversial appointment as an Ambassador at the Qatar World Cup, after he was attacked on social media by comedian Joe Lycett for taking on the role.
It's not just the two Manchester United veterans in the Battle of the Boots. Other lots in the sale include match-worn football boots from Argentine legend Diego Maradona [Lot 590], fellow Argentine and Manchester City player Sergio Ageuro (touchingly inscribed with his son's name) [Lot 589], and England hero and occasional rapper John Barnes [Lot 881].
While buyers interested in Beckham's boots will have to part with an estimated £10,000 - £20,000, shoppers on a budget can pick up a boot autographed by former Dutch player Rafa Van Der Vaart [Lot 510] for just £80. Ronaldo's boots are currently estimated to sell for £5,000 - £8,000.
"It's a brilliant opportunity to have boots worn by two footballing legends in one sale and we can't wait to see who wins the golden boot this time," said David Convery, Head of Sporting Memorabilia at Graham Budd Auctions. "We will only really know when the gavel falls on the final bid."
He continued: "It's not just the boots that are gathering interest. For Manchester United fans in particular we have some truly iconic lots available telling some brilliant stories from the history of the club.  Outside of football, we have a fascinating collection of items from other sports - from a Nelson Piquet race-worn F1 helmet [Lot 130], to a rare silver Speedway trophy from 1928 [Lot 128]."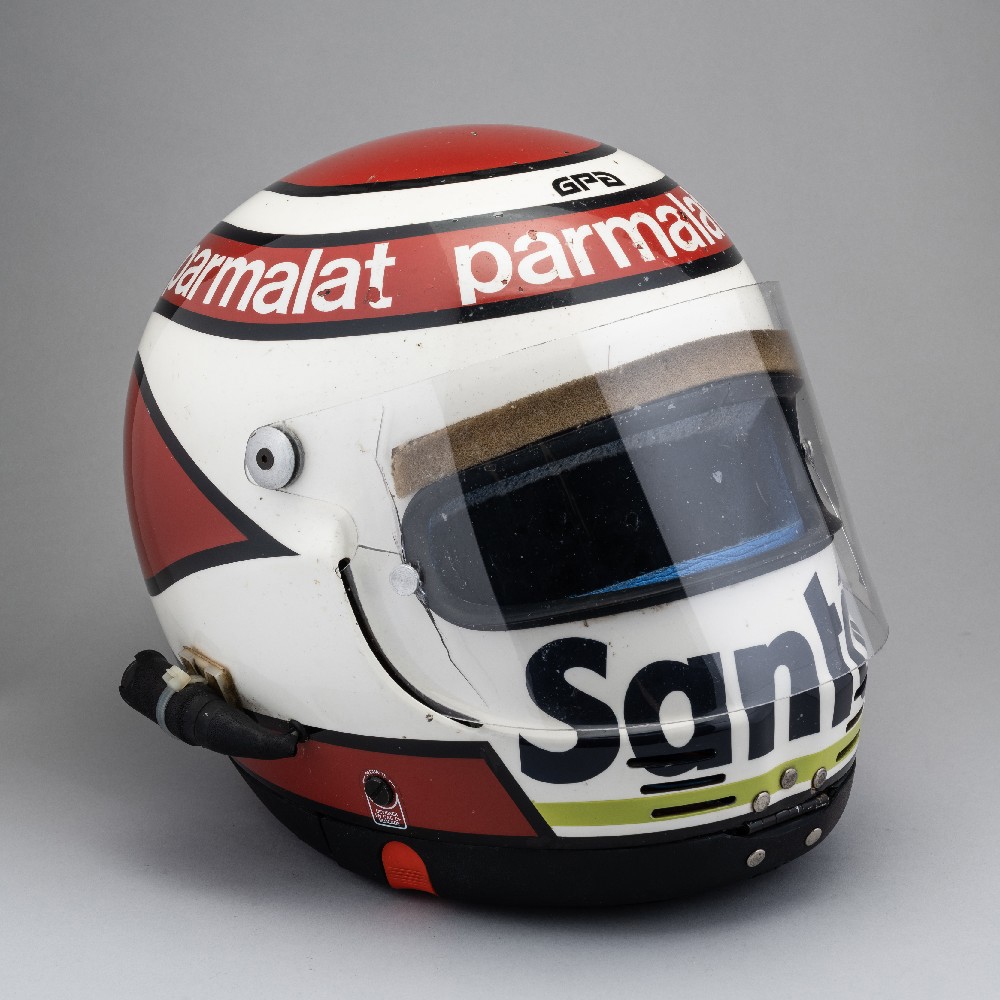 Other notable lots are up for sale from the worlds of football, tennis, rugby, boxing and horse racing. They include:
1986 World Cup Final: Whilst we are just recovering from our first-ever FIFA Winter World Cup finals in Qatar, when the victorious Messi led the Argentinian side lifting the famous trophy, the ball used when they last won the World Cup final [Lot 946] is up for grabs, estimated at £30,000-50,000. This has been put up for auction by the match referee Romualdo Arppi Filho.
A forgotten hero: a rare 1896 winner's medal from the first modern Olympics in Athens [Lot 179] - from the days when a silver medal was awarded for first place. Sadly the identity of the original winner has been lost to history.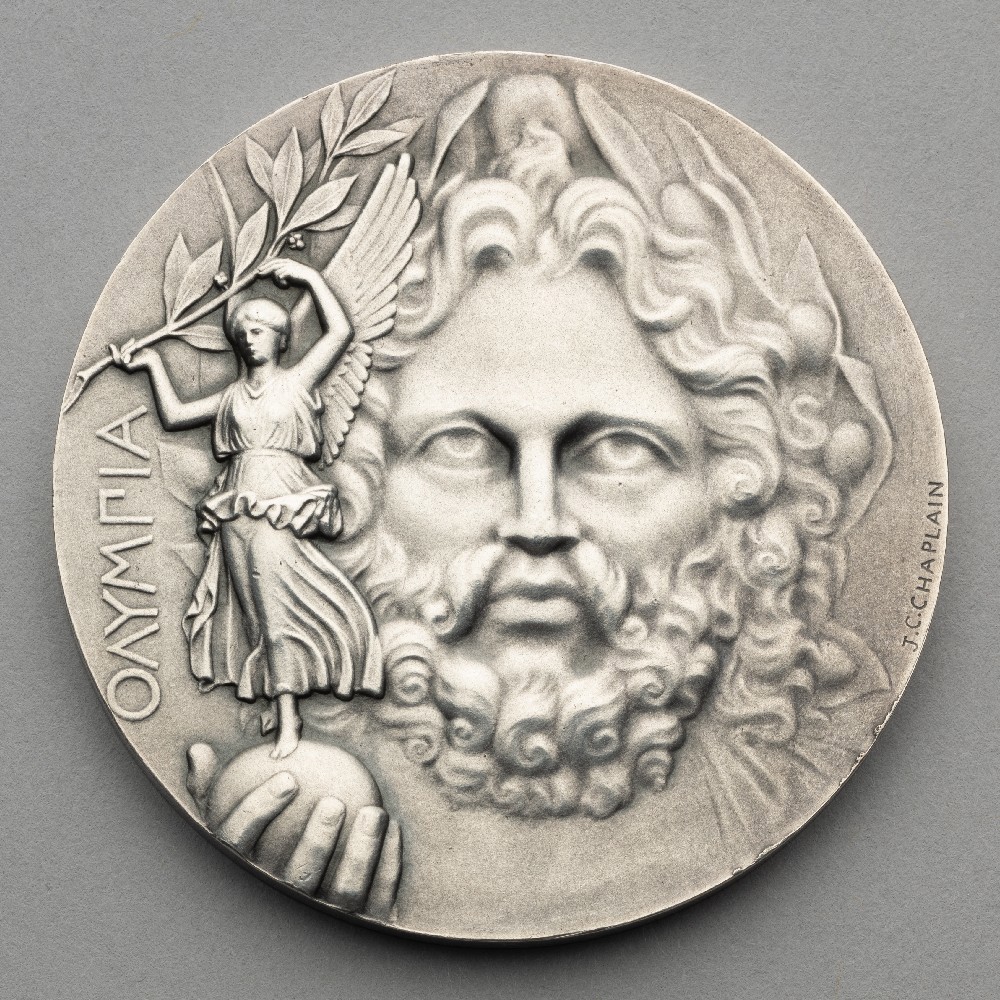 The Queen's silks: HM Queen Elizabeth II was famously a huge horse racing fan, and this set of racing 'silks' was worn by Joe Mercer MBE aboard Highclere [Lot 105], the Queen's racehorse which won the 1,000 Guineas at Newmarket on 2nd May 1974.
Another number 7: Another legend, George Best, features in several lots including his red number 7 Manchester United jersey from the 1967 - 68 season [Lot 634], currently estimated at £5,000 - £7,000. Shirts from 1966 World Cup team mates Bobby Charlton and Nobby Stiles are also up for grabs.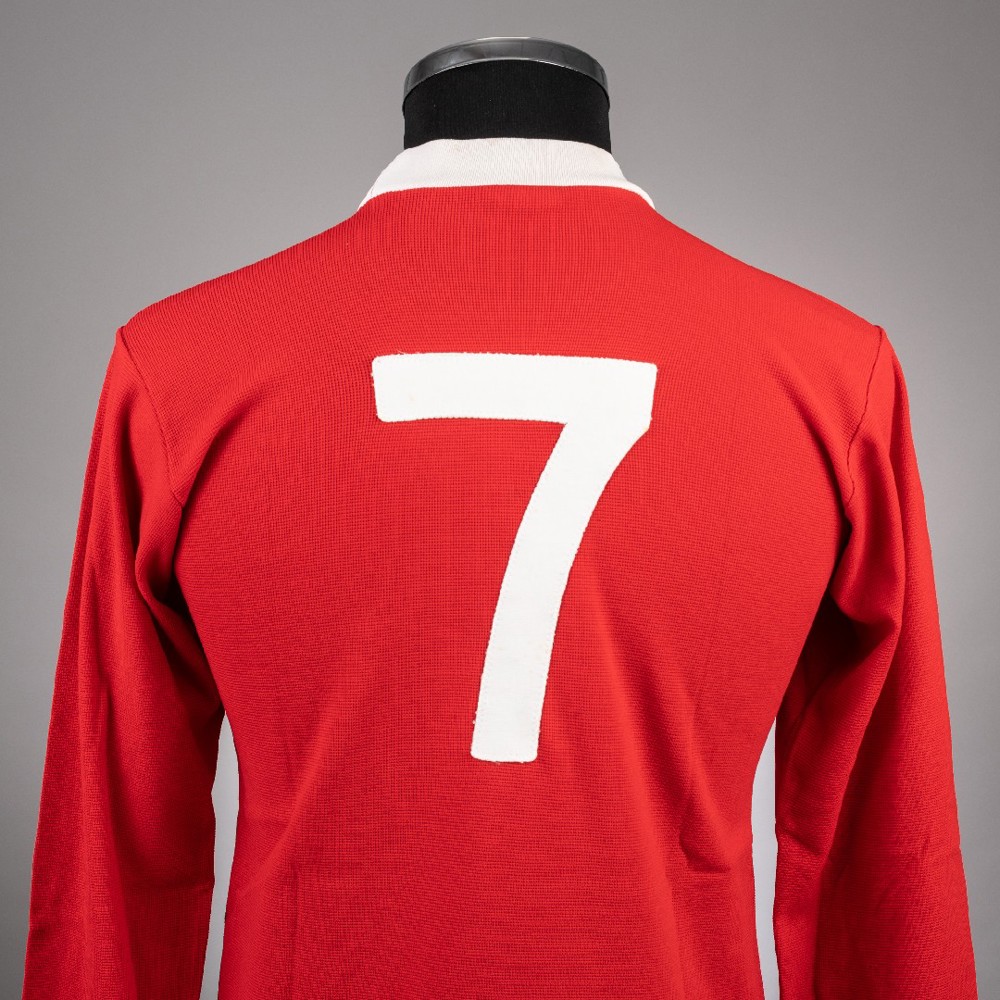 Raymond Kopa: After losing out in the first-ever European Cup final in 1956, Kopa joined the all-conquering Real Madrid and proceeded to win the trophy three seasons in a row, 1957; 1958; and 1959. His winners medals are in the auction [Lot 688], estimated at £22,000-25,000 each.
"To have such a huge variety of lots from across the sporting world is to a sports fan what waking up on Christmas morning is to a small child. The range and quality of items is terrific, and there are plenty of opportunities to own a small piece of sporting history," continued David Convery.
Alongside the famous boots and jerseys, the auction contains a record-breaking number of lots from both Manchester teams, from vintage match programmes for just a few pounds to a League Division One winners medal from 1956-7 [Lot 617], available to any fans with an estimated £12,000 - £15,000 to spare.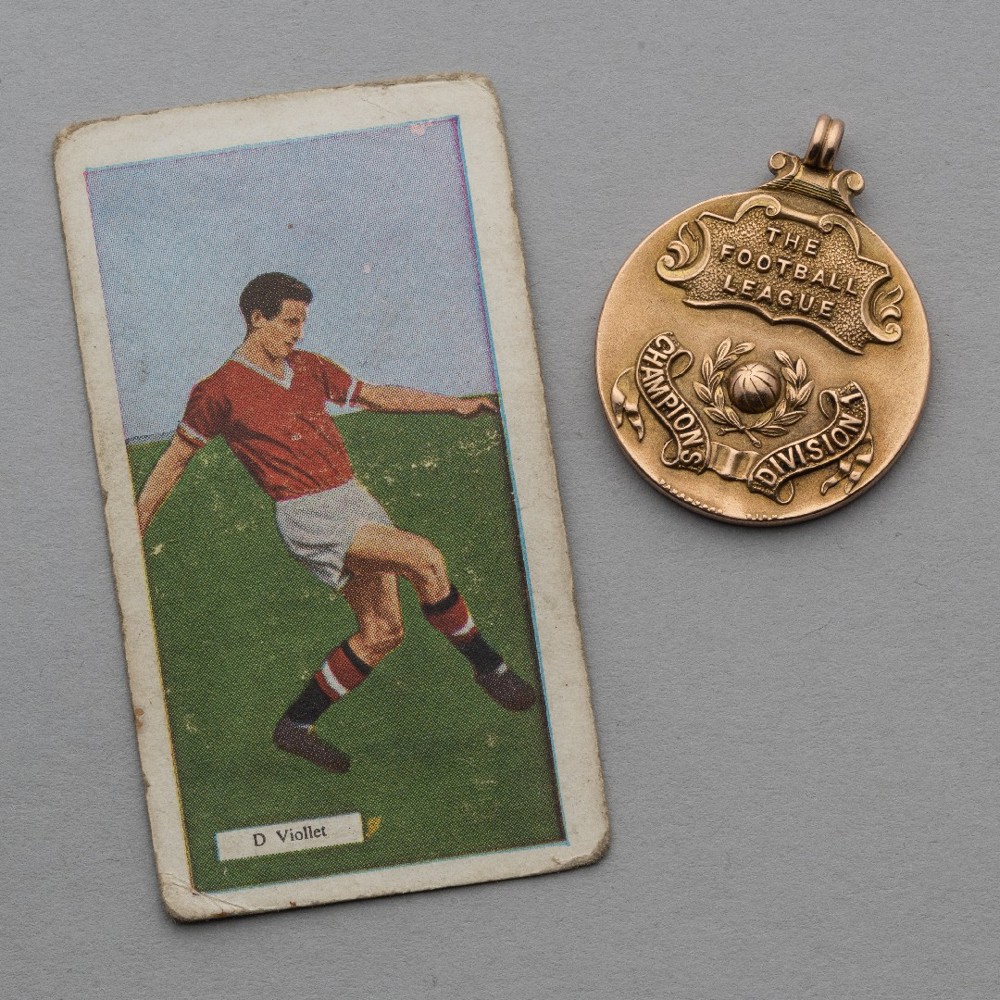 "Football is such an important part of life to people in the North West - it's practically in the blood," continued David Convery. "The sports memorabilia market for the two Manchester teams in particular is booming at the moment, with fans keen to be part of this wonderful legacy and own something to pass down to the next generation."
The auction will take place on 7th and 8th March, both online and in person at Graham Budd Auctions' Wellingborough premises (by prior reservation only).