I suppose I have always been a collector or, to be more exact, a hoarder.
My earliest interest was matchbox cars. The world has changed now, and I doubt that kids want tiny replicas of Rovers and Rolls Royces, but back then they were like catnip to a young lad obsessed with all things petrol related. It also helped that I was the son of a newsagent, so every time I came through the shop there was the shiny "Lesney" display stand packed with the latest offerings from the considerable range. I doubt I ever walked past without liberating one for personal use and I played with them all until they looked like they had been rescued from a scrap yard.
In today's market, they are now thousands of pounds. Scary. Collectors kill for mint condition pieces in original boxes which are relatively rare considering kids like me basically trashed them. I even used to set fire to them for a realistic car chase effect until I nearly burned the house down and got a good pasting for being in possession of lighter fluid and matches. I wouldn't have minded, but I was 23 at the time…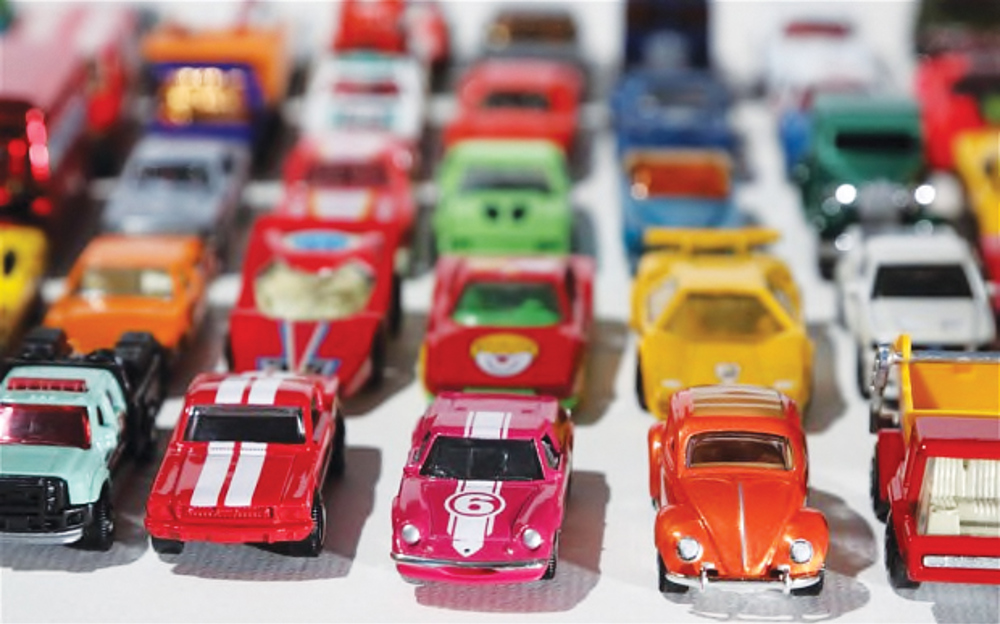 From toy cars, I progressed on to football programmes and anything related to the sport that has been part of my life from the moment I could abuse the linesman and eat a nuclear-strength meat and potato pie. Back then, you could still pick the older stuff up for relatively little money, and I used to turn up some real beauties in the strangest of places. It was never the 60s and more modern ones that I wanted. Instead, it was the pre-war stuff and a lot of my football history education was gleaned from pouring over dog-eared 1924 FA Cup v Everton examples. That then progressed to old shirts, handbooks, minor Cup medals and anything I could get my hands on. As with so many collections, I wish I still had it all. But I suppose that all collections are, in a sense, also investments and when the patter of tiny feet came into the family many years ago, they got sold off to finance what was needed at the time. I never knew owning a dog could be so expensive.
Vinyl has always been the other addiction. Aside from football, I love music and had a great upbringing with a much older brother. As a result, as well as the bands I followed from the early 80s, I loved bands like The Beatles, Kinks and Rolling Stones. Again, back then a keen eye could pick up what are now sought-after rarities for relative pennies, and, as with the footy stuff, most of these went down the road of funding nappies and Cow and Gate products.
As with many of the afflicted, middle age and the increase in disposable income from kids leaving home, mortgages being paid and being one step nearer the grave brings, I have been replacing the stuff I once had and mourn the passing of. Not so much programmes anymore, but certainly some interesting bits and bobs that you would call ephemera. Same with the vinyl. I spend hours at car boots, charity shops and such like still searching out the occasional diamond, but willing to pay the rate for something that bit special.
Graham Budd Auctions are really no different, save for the fact that the perceived view of specialist auctions is that they are just for those who have a small island in the Bahamas which is not true at all. Yes, you are always going to have those things that make huge money, and quite rightly so. As a business, we hold the record for the highest price achieved for an FA Cup Winners medal after auctioning the one awarded to the legendary Sir Stanley Matthews back in 1953 for Blackpool. It reached a staggering £200,000 plus, but the name attached to it and the sheer myth of that game really paints the picture, especially when a more "normal" one (if there is such a thing with an FA Cup Winners Medal) will be in the £6,000 to £8,000 starting bracket.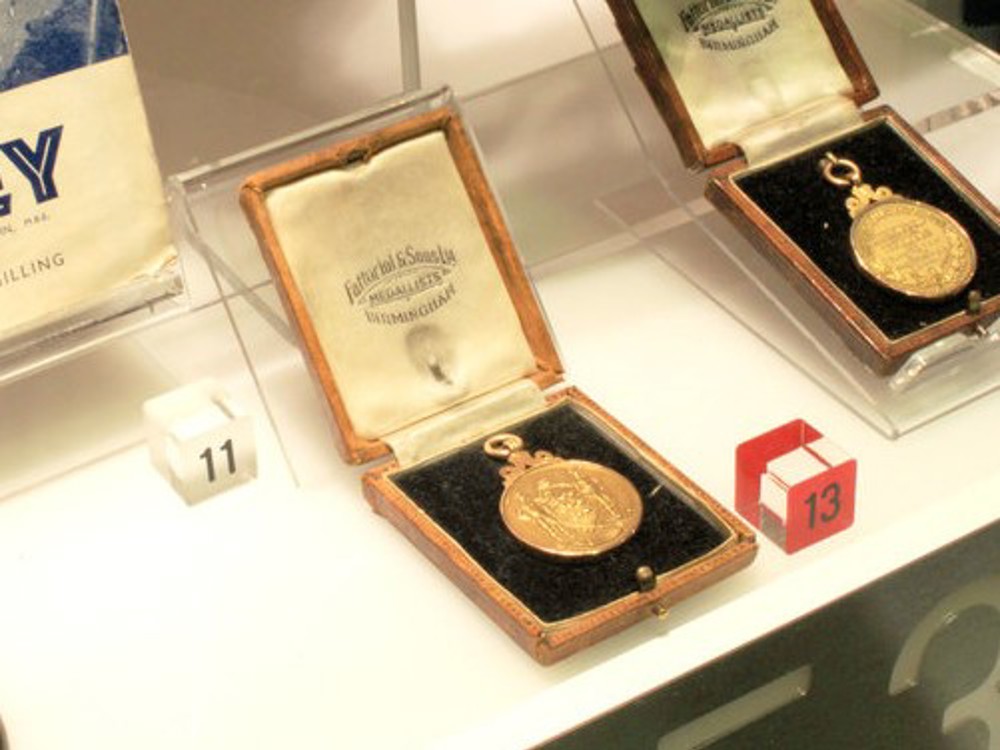 Our sales genuinely have something in them for every taste in terms of variety of cost. Of course, if you want to splash out on a medal and you can afford to, that's brilliant. But there are also the smaller pieces that can really get somebody set very much on their way for an affordable price.
To start a collection is easy, and you don't have to be an expert, just love what you are buying and enjoy what you get. You also don't have to start by spending a fortune, it's just got to tick the boxes, and that's the way I have always bought. Buy what you like and what feels right, then enjoy it and see where it sends you. If you move on, we are there to appraise and sell what you have accumulated as well as help you onto the next part of your collecting journey.
For the first time in what seems like years and since Covid closed us all down, we are also having viewing days at our Wellingborough showroom just in case you would feel a little easier actually having a look at what you fancy before you take the step of putting your hand in your pockets. Our experts are always available too to offer advice.
If it's the start of something beautiful, I hope you enjoy the journey. If it's that next level, then good luck! We look forward to you bidding!