After witnessing one of the greatest World Cup's in history, the value of sports memorabilia has continued to skyrocket.
Graham Budd Auctions' latest auction has returned some extraordinary results, with the highlight being the sale of the official match ball used in the final of the 2022 Qatar FIFA World Cup went for £180,320 (including premium)
A World Record for a World Cup Football. It was purchased by a private collector from Qatar, who is taking it home to the host nation.
"With absolute delight, I stand humbled and honored to have not only participated but emerged victorious, holding in my hands a true piece of sporting history - The FIFA World Cup Qatar 2022 final match ball. This ball symbolizes the triumphant spirit of the beautiful game, weaving together the passion, dedication, and talent of players and fans alike. As a hosting nation for The FIFA World Cup Qatar 2022, this ball embraces the spirit of 'coming home' to Qatar, carrying with it the dreams and aspirations of my nation welcoming the world. It is a privilege to be a part of this great journey". - The Private Buyer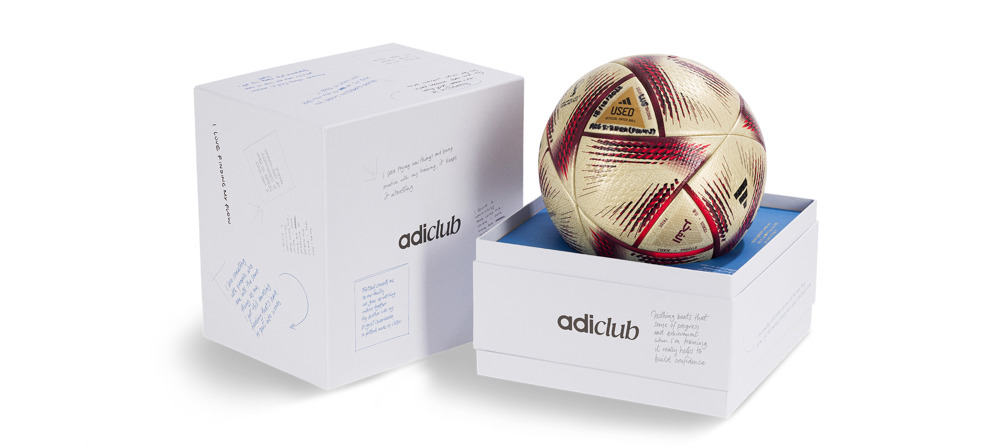 Regarding the World Cup football, David Convery, head of sporting memorabilia at Graham Budd Auctions said:
"To think that this World Cup final only happened last year but has left such an impact on sports fans internationally is incredible. This ball is not only a piece of memorabilia but a reminder of how the 2022 World Cup cemented the reputations of players like Messi and Mbappé on a global stage.
"Tuesday proved to be a pivotal moment for the world of sporting memorabilia, with what we believe to be a record-breaking sale for any World Cup ball, but it was also a fantastic close to the competition winner's story. To have won the ball against all odds in Adidas' 'Win the Match Ball' competition and then see the ball sell for £140,000 must be a life-changing and, we hope, happy ending."
We had the incredible honour of auctioning the official 2022 Adidas World Cup Final match ball in our June Sports Memorabilia Auction. This iconic piece of football history sold for an astounding £140,000.#WorldCup2022 #adidas #football pic.twitter.com/fXAfASO1Yj

— Graham Budd Auctions Ltd (@gbauctionsltd) July 17, 2023