In recent years, women's football has seen a significant rise in popularity. The average attendance of Women's Super League matches has grown substantially compared to previous seasons. Similarly, the average views of televised matches have also increased dramatically.
The catalyst for this rise in public interest, was the Lionesses' 2-1 victory over Germany, in the final of Euro 2022. The attendance at Wembley for this match was 87,192, plus a further 17.4 million people watched the final at home on BBC One. This comes after the rising success in both the London 2012 Olympics and Japan 2020 Olympics, even though the GB team only reached the quarterfinals in both competitions, they both created more social media awareness of the team and individual players.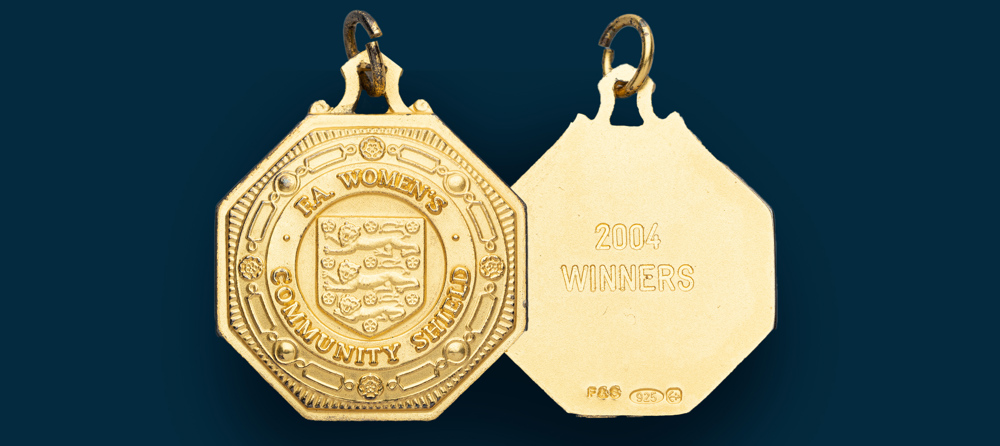 Due to their success in the tournament, the England's players individual social media profiles benefited from an explosion of growth. This is typified by England captain, Leah Williamson whose Instagram account grew by around 410,000 throughout 2022. Following the Euro's, an increasing number of women's football matches have now been played in larger stadiums and the marketing potential for women's football has also grown considerably.

However, despite the obvious impact of Euro 2022, interest in women's football memorabilia was still gradually rising before the tournament. This is shown by the £100k grant given by the government to the National Football Museum in 2017. This money was given to the museum so that they could create an exhibition on the women's game.
So, what does all this mean for purchasing women's football memorabilia as an investment?

Deservedly, more people than ever before are looking up to women footballers, as heroes. Women's footballers have become popular household names. As you would expect, the growth in public recognition for any sportsperson can only do favours for the value of their autograph.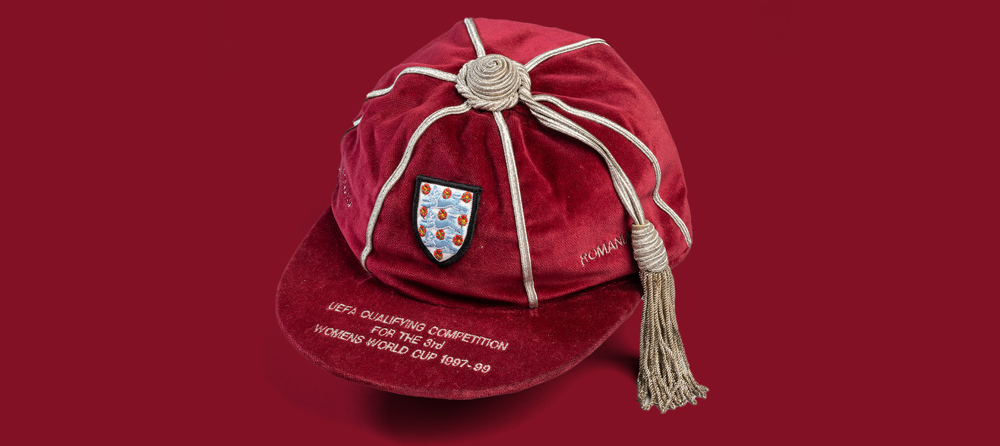 With the popularity of women's football growing, now could be a great time to invest in women's sports memorabilia. Choosing this niche can also be a great way to kickstart your collection, with affordable pieces from recent seasons easy to find. Examples of women's football memorabilia include signed jersey's, boots and programmes. Women's football is going through an iconic time in its history and collecting pieces that represent historic moments in sport, have the potential to increase in value over time. Furthermore, when a sportsperson wins a high-profile sporting event, you can expect the value of their autograph to typically increase. Just consider what could happen to the price of autographs from the England women's football team, if they were to add a World Cup to their recent European Championship success. So, if you're looking to begin your journey collecting sports memorabilia, or are looking to diversify the pieces in your current collection, then why not consider investing in women's football memorabilia?
References:

https://www.swlondoner.co.uk/sport/31052023-what-does-the-surge-in-wsl-attendance-mean-for-the-future-of-womens- football
https://womenscompetitions.thefa.com/en/Article/barclays-womens-super-league-new-records-20222909
https://www.worldfootball.net/attendance/eng-frauen-womens-super-league-2021-2022/1/
https://www.skysports.com/more-sports/football/news/29876/12805971/wsl-main-driving-force-behind-rise-in-viewing- time-for-womens-sport-in-2022#:~:text=The%20WSL%20was%20the%20main,of%2032.9m%20in%202021
https://www.uefa.com/womenseuro/news/0276-15748cb0ba74-f342af5f57b8-1000--biggest-women-s-euro-crowds-2022- finals-the-best-attended/
https://influenceonline.co.uk/2022/08/08/the-lionesses-social-media-surge-begins-
https://www.broadcastnow.co.uk/broadcasting/2023-breaks-uk-womens-sport-viewing-records/5182292.article
https://talksport.com/football/1283113/how-many-followers-lionesses-gained-in- 2022/#:~:text=Millions%20of%20young%20people%20across,2.5million%20to%206.5million
https://www.givemesport.com/88096779-which-england-lioness-player-gained-most-instagram-followers-2022/
https://www.manchestereveningnews.co.uk/news/greater-manchester-news/national-football-museum-womens-exhibition-12496737
https://www.bbc.co.uk/sport/football/62735293#:~:text=A%20record%20global%20audience%20of,previous%20Women's %20Euros%20in%202017