Back to news articles
One of the most important collections of Manchester United Memorabilia to appear at auction in a generation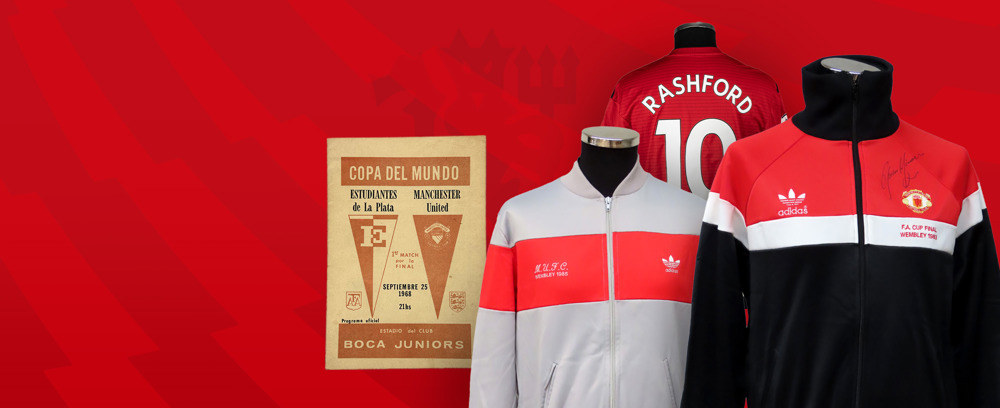 One of the most important collections of Manchester United memorabilia to appear at auction in a generation will be offered by Graham Budd Auctions on 28 September 2023. Assembled over the last 25 years by Paul Atkinson, a lifelong fan of the "Red Devils", the collection includes over 300 lots of medals, caps, rare programmes, and other associated memorabilia from the past 100 years of the club's history.
The collection includes the 1968 European Cup-winners medal awarded to Bill Foulkes, the legendary defender who played almost 700 games for the club and who – alongside Bobby Charlton - was one of only two survivors of the Munich air disaster in the team that went on to conquer Europe a decade later. One of only 12 issued, and one of the last in private hands, it is expected to realise £40,000 to £60,000.
The collection is part of a larger auction of over 650 lots of memorabilia entirely dedicated to Manchester United which also includes rare and sought-after relics from the last 120 years of the club's history, including shirts worn by club legends including George Best, Bobby Charlton, Eric Cantona, David Beckham, Ronaldo and many others, together with highly collectible medals, programmes and related objects.
David Convery, head of sporting memorabilia at Graham Budd Auctions, said: "It's a great honour to be asked to offer Paul Atkinson's collection: this is one of the most important private collections of United memorabilia ever assembled. Paul's enthusiasm and his love for the club have resulted in this extraordinary group of objects which span the history of United, and represent all the key moments in its history. We have already had interest from fans and collectors the world over. It seems fitting that the Atkinson collection is offered as the main part of what is probably the largest ever auction of memorabilia dedicated entirely to the 'Red Devils'. We can't wait to bring highlights to Manchester on 13 and 14 September for a public exhibition which celebrates United's long and distinguished history, and which also pays credit to Paul's dedication as a collector of all things related to the club".

The Paul Atkinson Collection:

As well as the 1968 European Cup-winners medal awarded to Bill Foulkes, the collection also includes one of the rarest and most coveted programmes in the club's history. As winners of the European Cup, Manchester United competed later that year for the FIFA World Club Championship, also known as the Intercontinental Cup. The match against Estudiantes, winners of the Copa Libertadores, was played over two legs; the programme for the first leg, held at Estadio Boca Juniors in Argentina on 25th September 1968, was not publicly available and was given only to club directors, management and selected media. The collection offers a pristine example which is expected to realise £10,000 to £15,000.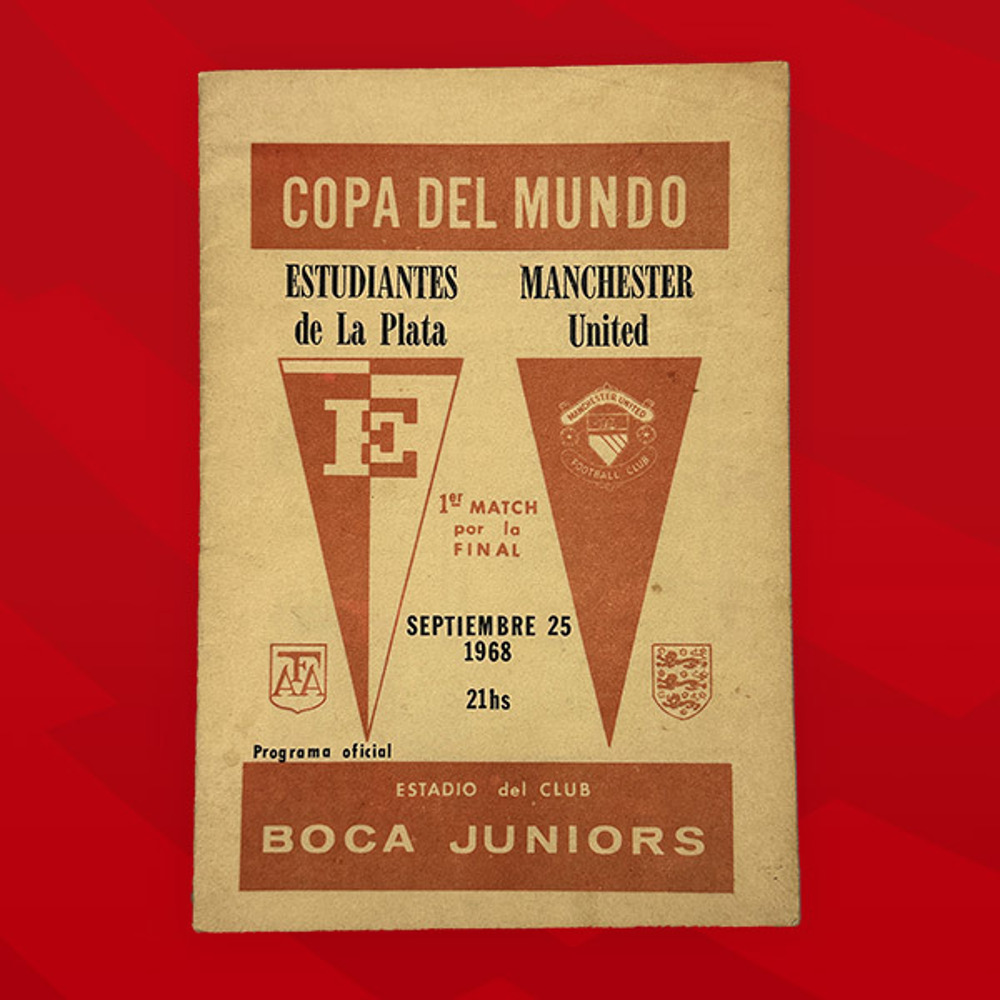 Further highlights include:
Jack Griffiths' 1935-36 League Champions medal (£6,000-8,000)
Jack Crompton's 1948 F.A. Cup Winner's Medal (£10,000-15,000)
Ray Wood's 1955-56 League Championship medal (£6,000-8,000)
A Nobby Stiles England Cap, 1966-67 (£2,000-3,000)
A Tommy Dochery Scotland Cap, 1956-57 (£1,000-1,500)
A European Cup match programme: Red Star Belgrade v Manchester United, 5 Feb 1958 – the last match before the Munich air disaster (£1,000-1,000)
A European Cup match programme: FK Sarajevo v Manchester United, 15 Nov 1967, extremely rare and one of very few examples printed at the time (£3,000-5,000)
Over 200 items from the 1999 Treble season including 91 programmes, 62 team sheets and 77 tickets (estimates range from £300-1,000)
Paul Atkinson said: "I've been a passionate supporter of Manchester United since childhood and went to University in Manchester in the 1970s so I could regularly go to matches. It reached a pinnacle sitting behind the goal at the Nou Camp in 1999 when Solskjaer scored: nothing could ever match those three minutes. The following year I went to an auction at Old Trafford out of curiosity but I got the bug and within about five years, I had an almost complete post war collection of competitive match programmes. I spent the next decade or so picking up United medals. The 'ultimate' was a European Cup Winners medal from 1968; these are particularly scarce as the United Museum have some, and only 12 were issued, including 1 for reserve goalkeeper Jimmy Rimmer. I was thrilled to win the Bill Foulkes medal at auction and for the last
10 years, it's been on loan at the National Football Museum.

I never started this collection with the intention of selling it; it developed as an extension of my passion for Manchester United. Work took me to Ireland where I now live, and all my children are now grown up. I wanted to help my children buy a house but our old one is now housing Ukrainian refugees so, instead of selling the house, we decided it was the perfect moment to auction off the collection, and to let other United fans enjoy these relics of the club's proud history."

Manchester United memorabilia: Various properties:

An extraordinarily rare highlight from the various-owner part of the auction is a programme for Manchester United v. Wolverhampton Wanderers which was scheduled to take place on 8th February 1958 but was postponed as it was just two days after the Munich air disaster. The majority of programmes were destroyed at the time; this rare survival is expected to realise £7,000 to £9,000.
Further highlights include:
A George Best Northern Ireland shirt, 1964 (£8,000-12,000)
A Bobby Charlton match worn Manchester United shirt, 1964 (£15,000-20,000)
Eric Cantona's last ever Champions League match worn Manchester United shirt (£10,000-15,000)
A collection of early 20th century programmes from matches that took place between 1906 and 1939 (estimates range from £600-3,000)