Over 400 Football jerseys that have been worn by world famous football players will be included in Graham Budd Auctions' forthcoming sale of Football Memorabilia on Tuesday & Wednesday, December 1 & 2, 2021. Comprising more than 1,000 lots of medals, caps, trophies, awards, objects, autographs, models, badges, photographs, ephemera, books, programmes, World Cup items, pennants, equipment and jerseys, the live/online sale will start at 10am each day and will take place via https://bidlive.grahambuddauctions.co.uk/past-auctions/srgrah10031.
Among the highlights is Eric Cantona's red and white Manchester United no.7 home jersey v Borussia Dortmund in the UEFA Champions League Semi-Final second leg at Old Trafford on April 23, 1997, during his final season at United is estimated at £5,000-7,000.
As Graham Budd says: "Making his debut at Manchester United on December 6, 1992, Eric Cantona would give the final four and a half seasons of his professional football career to the club. Over 182 appearances for United, Cantona scored 82 goals in his iconic No.7 jersey with the collar turned up!"
While an important match-worn jersey in the history of Chelsea FC is the Clive Walker's yellow away No.11, that he wore when scoring the vital goal at Bolton Wanderers on May 7, 1983 that prevented the London team from being relegated to the third-tier of the Football League (estimate: £4,000-5,000).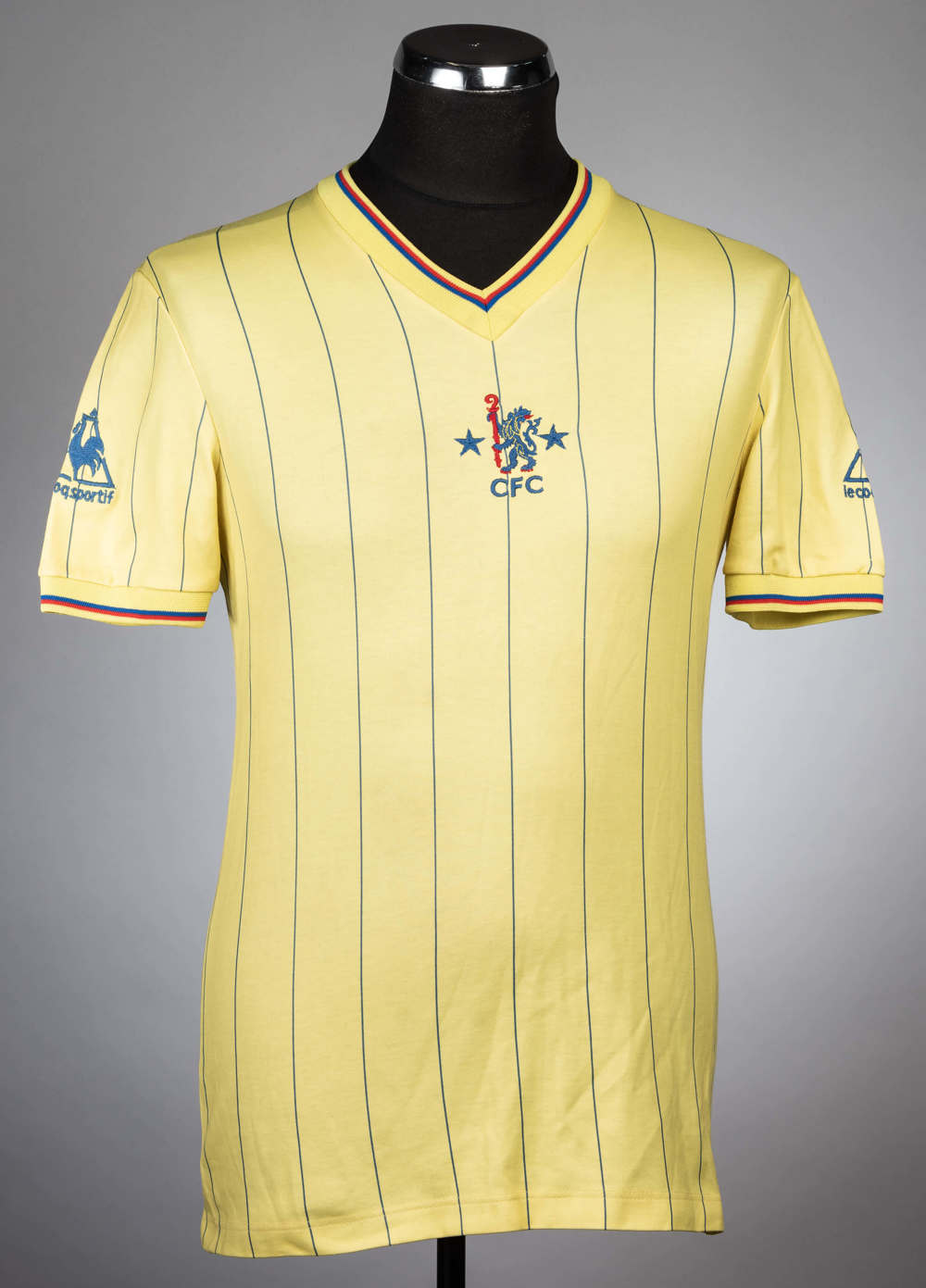 Cristiano Ronaldo's blue and red Manchester United no.7 away jersey v Benfica in the UEFA Champions League Group D at Estadio da Luz Lisbon on December 7, 2005, is estimated at £2,500-3,000. Benfica defeated Manchester United 2-1, with Ronaldo receiving a yellow card in the 23rd minute and substituted off in the 67th minute; while Diego Maradona's blue & white striped Argentina No.10 jersey circa 1993 carries an estimate of £2,000-3,000, and Lionel Messi's signed blue and red Barcelona no.10 jersey v Manchester United in the UEFA Champions League Final at Stadio Olimpico on May 27, 2009, is estimated at £1,000-1,500. Barcelona defeated Manchester United 2-0, with goals by Eto'o and Messi.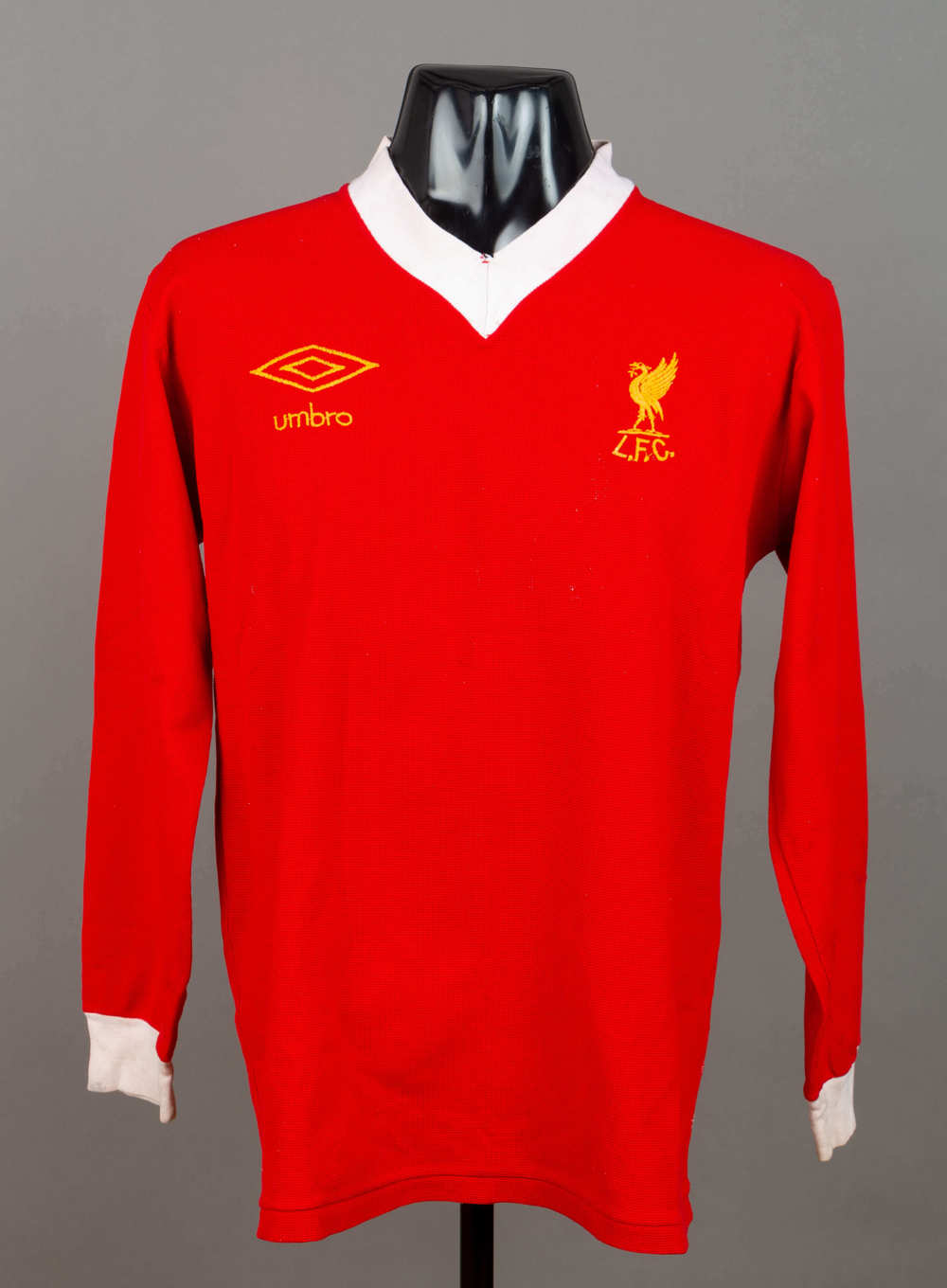 Among the older shirts is Tommy Smith's red Liverpool no.4 home jersey, for the season 1976-77 – when Liverpool won the Football League  - which is estimated at £2,500-2,700, and Denis Law's red and green Italian National League no.11 jersey v The Football League, at Old Trafford, November 8, 1961 is expected to fetch £1,000-1,500. Denis Law played for Italian club Torino from 1961 to 1962, making 27 appearances, scoring 10 goals, after which Law joined Manchester United in 1962 until 1973, making 404 appearances, scoring 237 goals.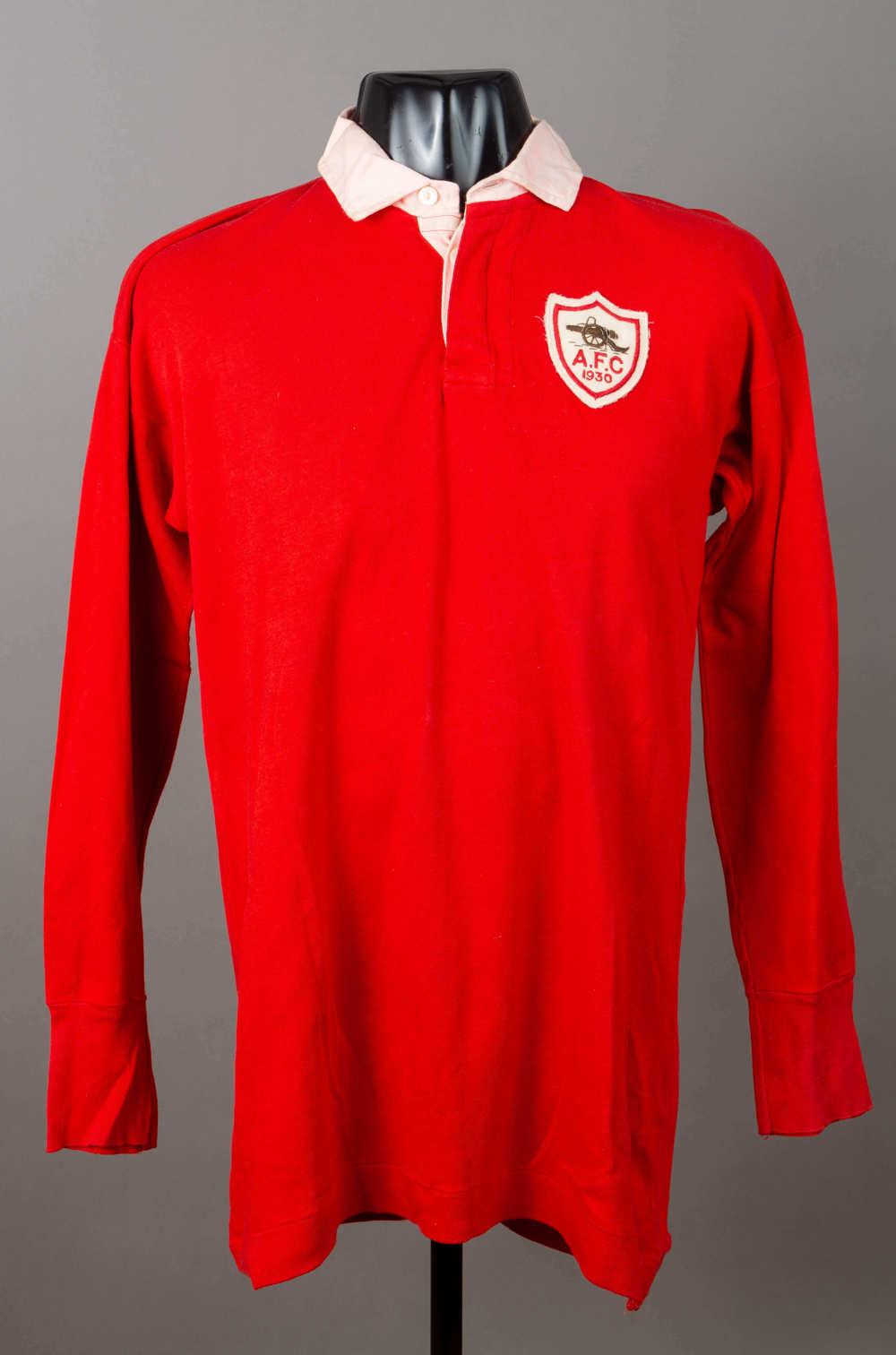 The sale will also include several important collections.  Born in Ilkeston, Derbyshire, Alf Baker was originally a miner and played for various clubs in Derbyshire as an amateur, including Eastwood Rangers. During World War I, he guested for Chesterfield, Crystal Palace and Huddersfield Town, although these appearances are not considered official. In 1919 he turned professional and signed for Arsenal; according to club legend, Arsenal manager Leslie Knighton signed Baker after meeting him at the pit where he worked, thus beating rivals for the player's signature who were waiting at his home. He made his debut for Arsenal against Newcastle United on August 13, 1919 (which was Arsenal's first-ever top flight game at Highbury). Baker played 17 matches that season, but in 1920-21 he became a first-team regular; he also had trials for England, though it would be another seven years before he won a cap. A Utility player, "Doughy" (as he was nicknamed) played in every position for Arsenal, including as an emergency goalkeeper on several occasions, though usually played as right half. He was made club captain in 1924. In the 1924-25 season, Baker won two Football League representative caps and also played in the Charity Shield, which was a Professionals v. Amateurs match; the Professionals won 3–1. However, when new manager Herbert Chapman arrived at the end of that season, he made Charlie Buchan captain instead of Baker; Baker continued to play for Arsenal for another five years, though. In 1927, Baker played in Arsenal's first ever FA Cup final; however Arsenal suffered an infamous 1–0 loss to Cardiff City after a mistake by Arsenal goalkeeper Dan Lewis. The following season, he was finally capped for England, appearing against Wales on November 28, 1927; England lost 2–1. It was his only international appearance. Baker finally won a major medal when he played in Arsenal's 1930 FA Cup final win over Huddersfield Town; by now he had nearly reached the end of his career. He played only one more game for the club (also against Huddersfield, on March 7, 1931) before retiring from the game aged 33 in the summer of 1931. In all, he played 351 matches for Arsenal, scoring 26 goals. Highlights of the Collection include Baker's match worn red Arsenal jersey from F.A. Cup Final v Huddersfield Town played at Wembley Stadium April 28, 1930, by Bukta, long-sleeved with embroidered club crest, white collar and cuffs, it is estimated at £15,000-20,000; while a F.A. Cup winner's medal awarded for the same match v Huddersfield Town is expected to fetch £10,000-15,000; as is Baker's match-worn red Arsenal jersey from the 1927 F.A. Cup Final v Cardiff City.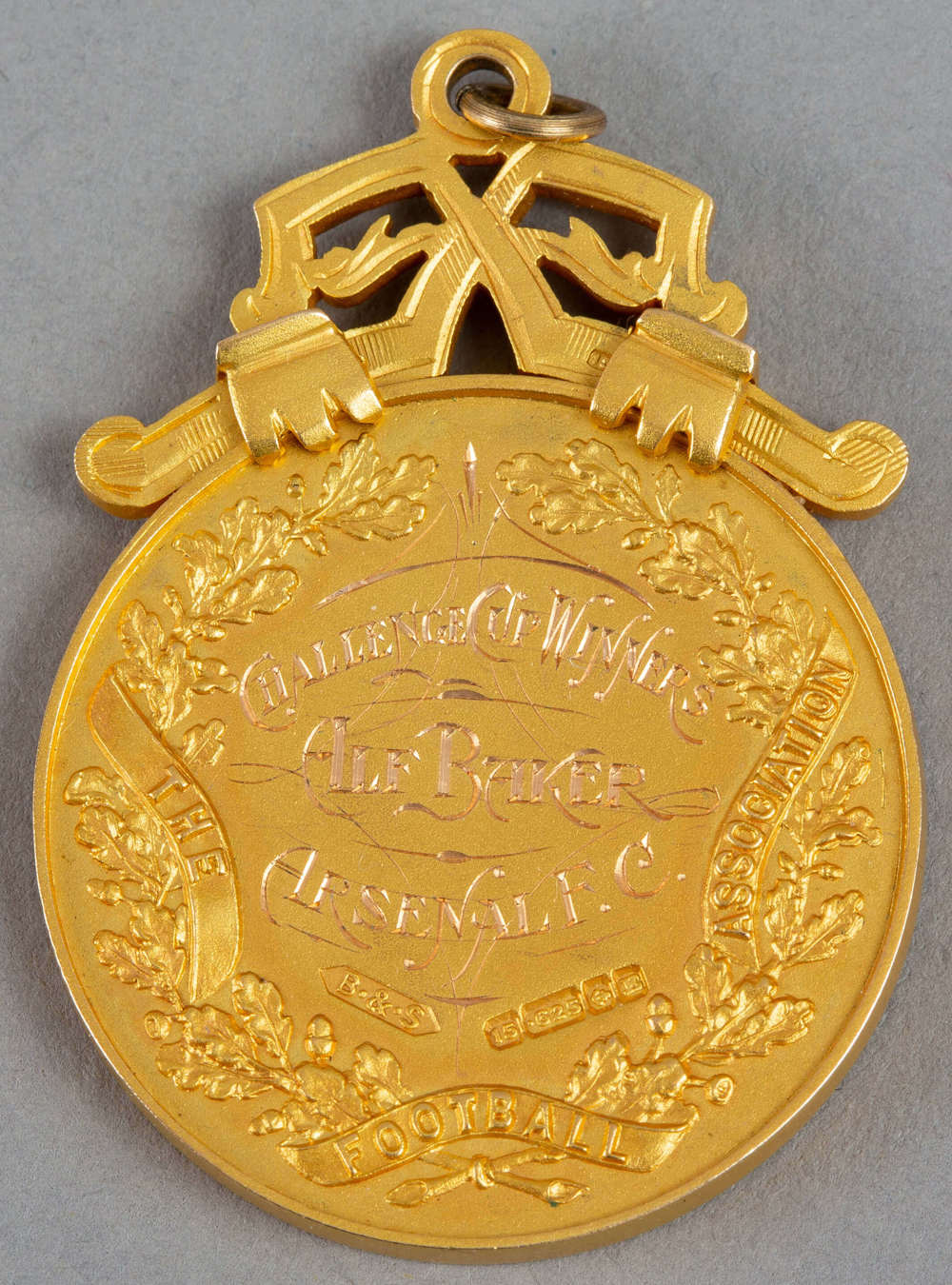 Charlie Wilson (1895-1971) was born in Atherstone, Warwickshire. He began his career at Atherstone Town and Coventry City before signing for Spurs after the First World War. He was the signed by Herbert Chapman for his all-conquering Huddersfield Town FC in November 1922 and finished top goal scorer in each of his first three seasons at the club. His goals gave Huddersfield successive League Championships in 1924 and 1925. Wilson missed out on the club's historic three-in-a-row Championship title in 1925-26, picking up an injury early in the campaign. The forward was the sold to Stoke City where he continued to be a prolific goal-scorer. The collection of six lots includes two very important medals such as Huddersfield Town 1924-25 Football League Division One Championship medal which is estimated at £14,000-16,000, while Huddersfield Town Football League Division One Championship medal awarded for the season 1923-24 is estimated at £12,000-15,000.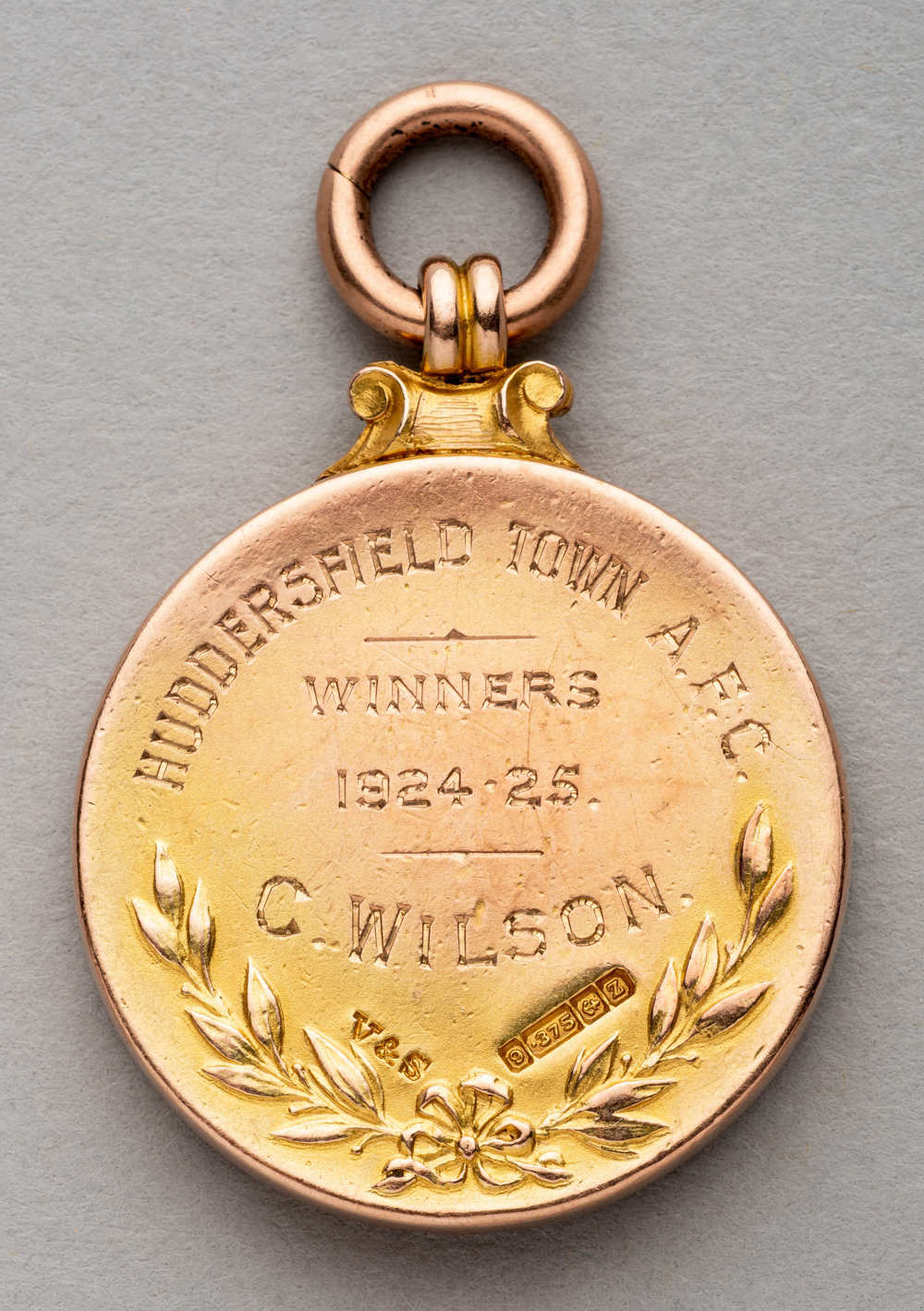 Frank "The Guv'nor" Watt was the first manager of Newcastle United FC between 1895 and 1930. He also held the post of Club Secretary for a while longer until 1935. Watt's powers were not as full as a modern day manager, in particular team selection which was made by committee. Frank George Watt (c.1854-1932), a Scotsman, came to Newcastle following a period as Secretary of the East of Scotland Football Association. During his time at Newcastle United, the club won the First Division Championship title four times in 1905, 1907, 1909 and 1927. They won the F.A. Cup 1910 and 1924 and were finalists on four more occasions, in 1905, 1906, 1908 and 1911. The Collection comprises eight lots with the highlights being Newcastle United Football League Division One Championship medal for the season 1926-27, which is expected to fetch £6,500-7,500; while a 1906-07 Division One Championship medal is estimated at £6,000-7,000.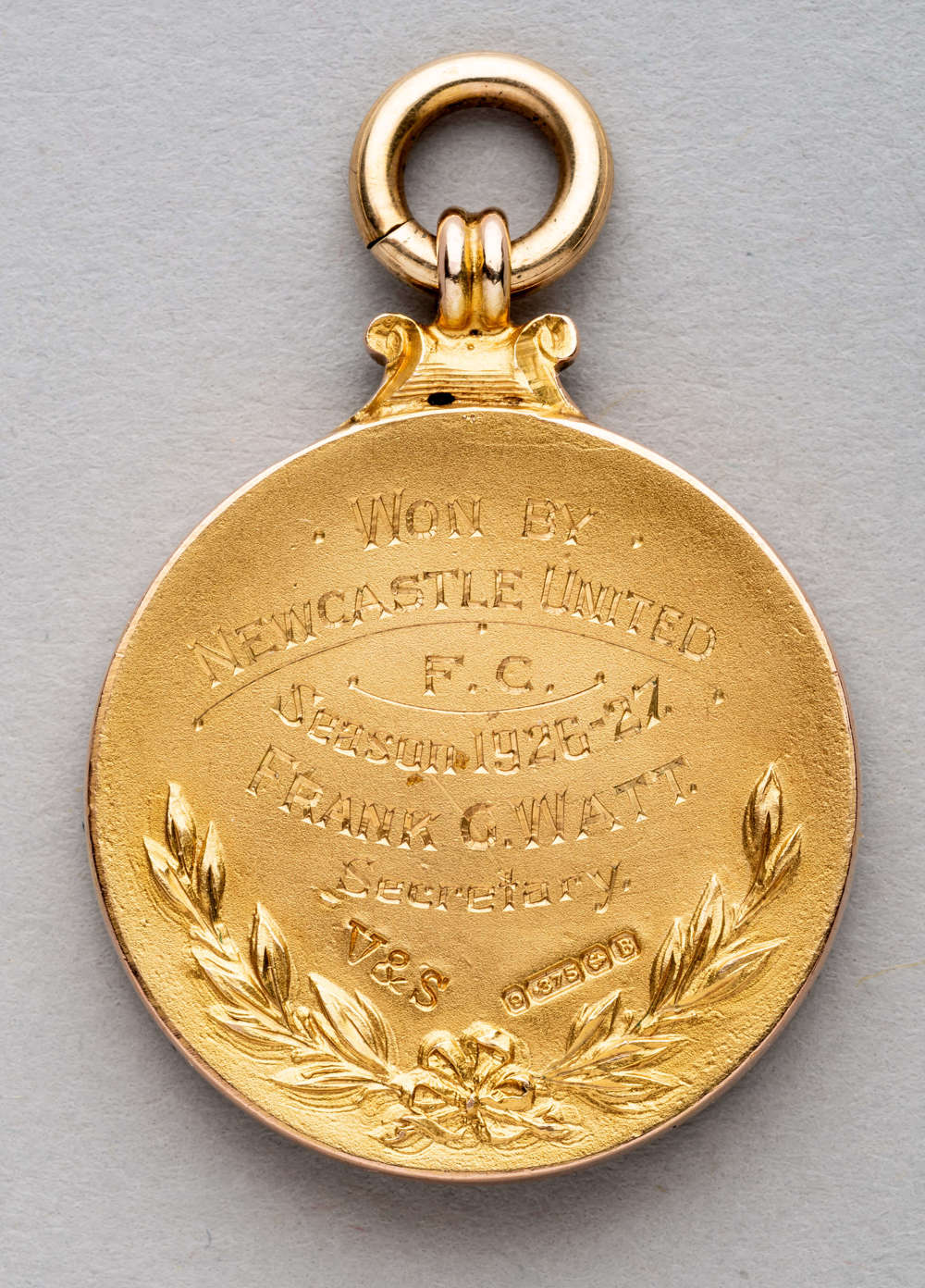 Sir Frederick Joseph Wall (1858-1944) became Secretary of the Football Association in 1895 and held the position until his retirement in 1934, at which point he took a Directorship at Arsenal FC until 1938. He was knighted in the 1930 New Year Honours. The 11 lots in the sale include a F.A Cup Golden Jubilee Medal awarded in 1925 (the 50th F.A. Cup Final).  Weighing 48 grams, the unusually heavy gold content of this football medal is a reflection on the high esteem in which Sir Frederick Wall was held at the Football Association. The medal is expected to fetch £1,000-1,200.