One of the earliest known boxed examples of Sphairistike, also known as Lawn Tennis, dating from 1876 has sold for £18,600* - six times its pre-sale estimate in Graham Budd Auctions' sale of Sports Memorabilia that took place on Tuesday & Wednesday, May 24 & 25, 2022.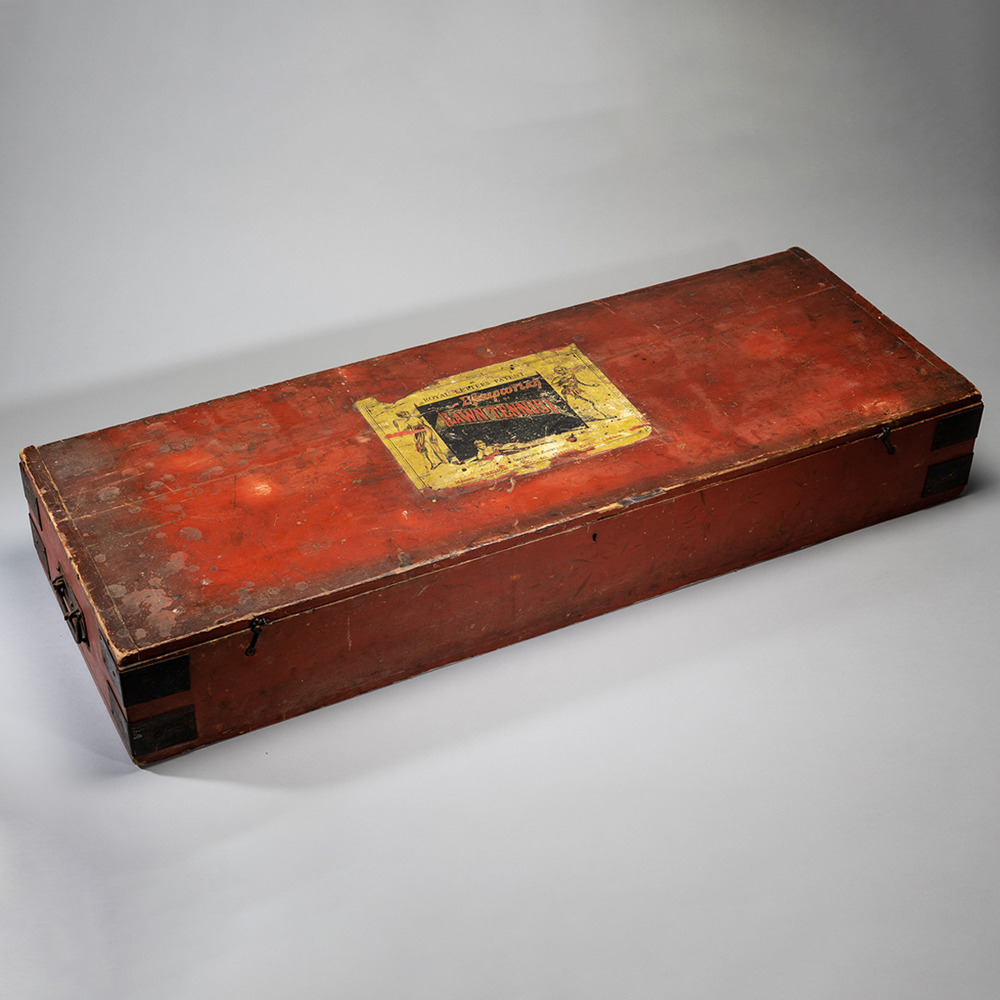 As Adam Gascoigne, CEO of Graham Budd Auctions, explained: "Major Walter Wingfield's game of Sphairistike, or Lawn Tennis, burst onto the social scene in 1874 and this box was found with an estate notice attached for 1876. Inside the original red painted pine Sphairistike box, made by French and Co., London, was a very long steam tarred net of very similar dimensions to those detailed in a late 1870s brochure produced by Major Wingfield."
He continued: "Some boxes were made in larger dimensions and included more balls and equipment, however this box was in very good condition and still had the famous yellow pictorial label on the lid as well as the internal Sphairistike label." After a lot of interest, it culminated in bidding between two overseas collectors [lot 1408].
The highest price of the sale was for a Johnnie Walker Formula 1 1st place trophy from the 2019 Belgian Grand Prix at Spa that was modelled to capture the company's logo: a striding gentleman in top hat and tails. The trophy sold for £21,080 to a private collector from the Republic of Ireland, against an estimate of £15,000-20,000 [lot 1319].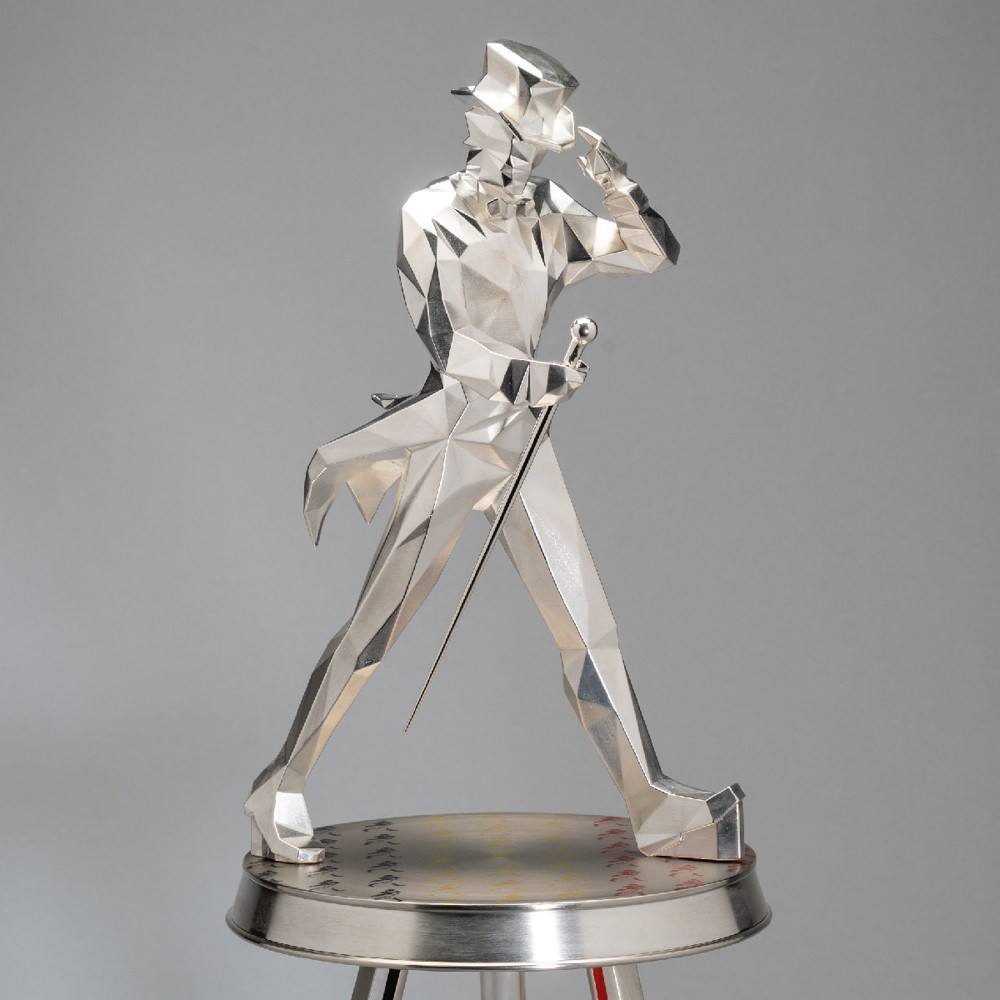 Three exceptional and historic racing silks worn by jockey Geoff Lewis when riding Mill Reef to victory in the 1971 Epsom Derby, Eclipse Stakes, King George VI and Queen Elizabeth Stakes and Prix de l'Arc de Triomphe were also included in the sale and fetched £17,360, surpassing their estimate of £8,000-12,000. The silks were bought at a Charity Auction by the London-based Canadian entrepreneur and financier Douglas H Bayle circa 1971/72, thence gifted to his son. Douglas H Bayle who was selling them. They were bought in the auction by a UK Private Collector.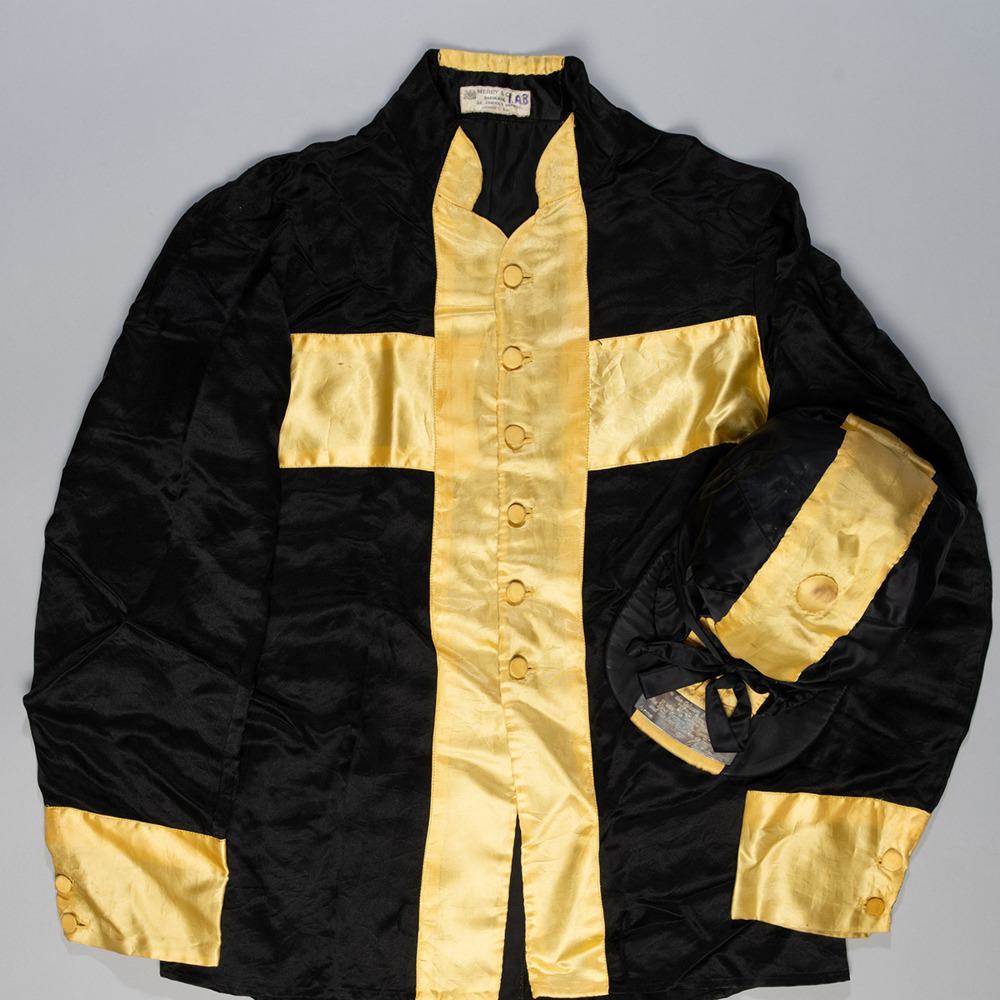 Prior to the sale, Adam Gascoigne explained: "Undoubtedly one of the greatest racehorses of the 20th Century, Mill Reef was bred in 1968 by his American owner, Paul Mellon at Upperville, Virginia. Considered better-suited to English turf racing, the small-framed bay colt by Never Bend out of Milan Mill was sent to be trained by Ian Balding at Kingsclere. He won 12 of his 14 starts over a glittering three-year career which included the golden summer of 1971 when, under Geoff Lewis, he carried Mellon's distinctive black and gold silks to victory in all the top races. Fifty years on, he still remains the only horse ever to have won the Derby, Eclipse, King George VI and Queen Elizabeth Stakes and Prix de l'Arc de Triomphe in the same season" [lot 1300].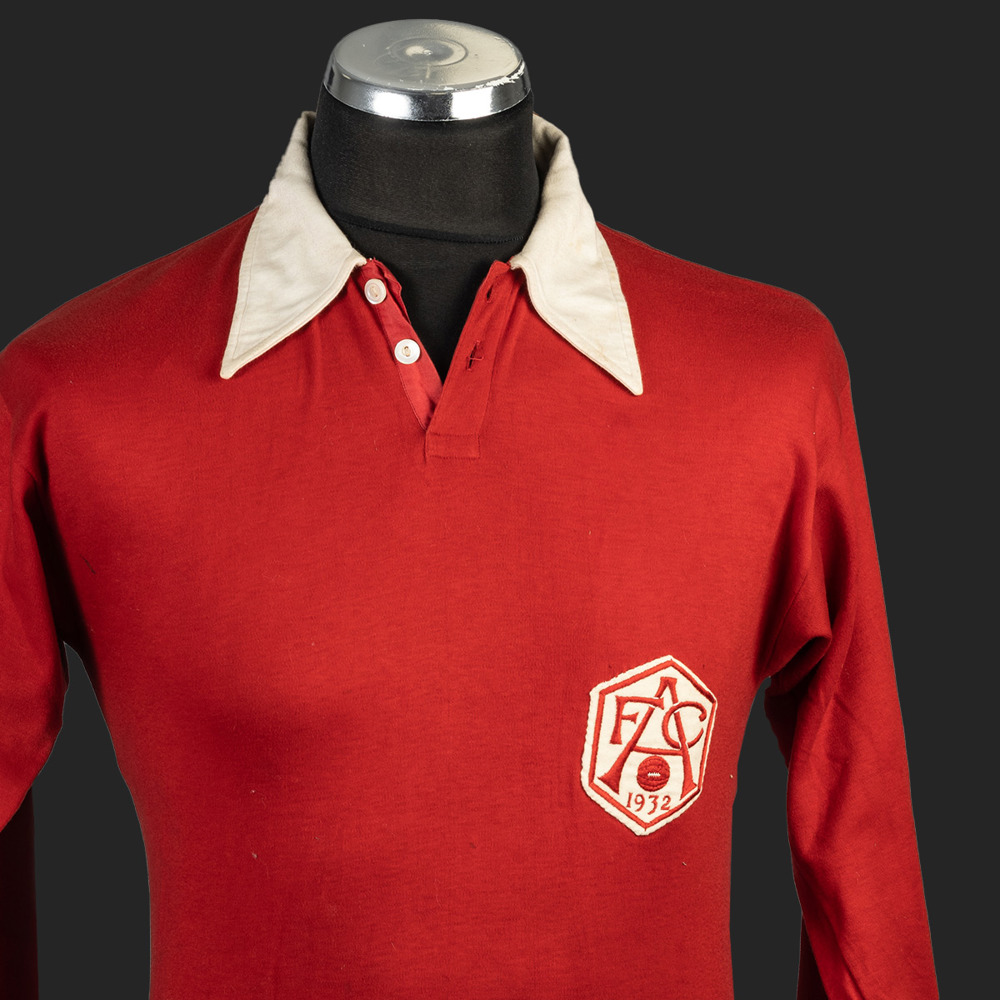 The sale included a large collection of football shirts, with the highest price being paid for Cliff Bastin's red Arsenal F.A. Cup Final jersey from the match against Newcastle United at Wembley on 23rd April 1932. It sold for £14,880 to a UK Private Collector against an estimate of £8,000-10,000 [lot 1131]. The iconic black and white striped Newcastle United Football shirt and shorts worn by Chile's George Robledo when, in 1952, he became the first South American to score a goal in an F.A. Cup final sold for £9,300 to a UK Private collector. Robledo was part of the great Newcastle United team of the 1950s and also made history as the first overseas player to ever be awarded the Golden Boot. The kit was part of a collection of 12 lots relating to George Robledo that was consigned by his daughter, Elizabeth. She has been in the UK for the past month unveiling plaques in honour of her father and brought the items with her from Chile for the sale.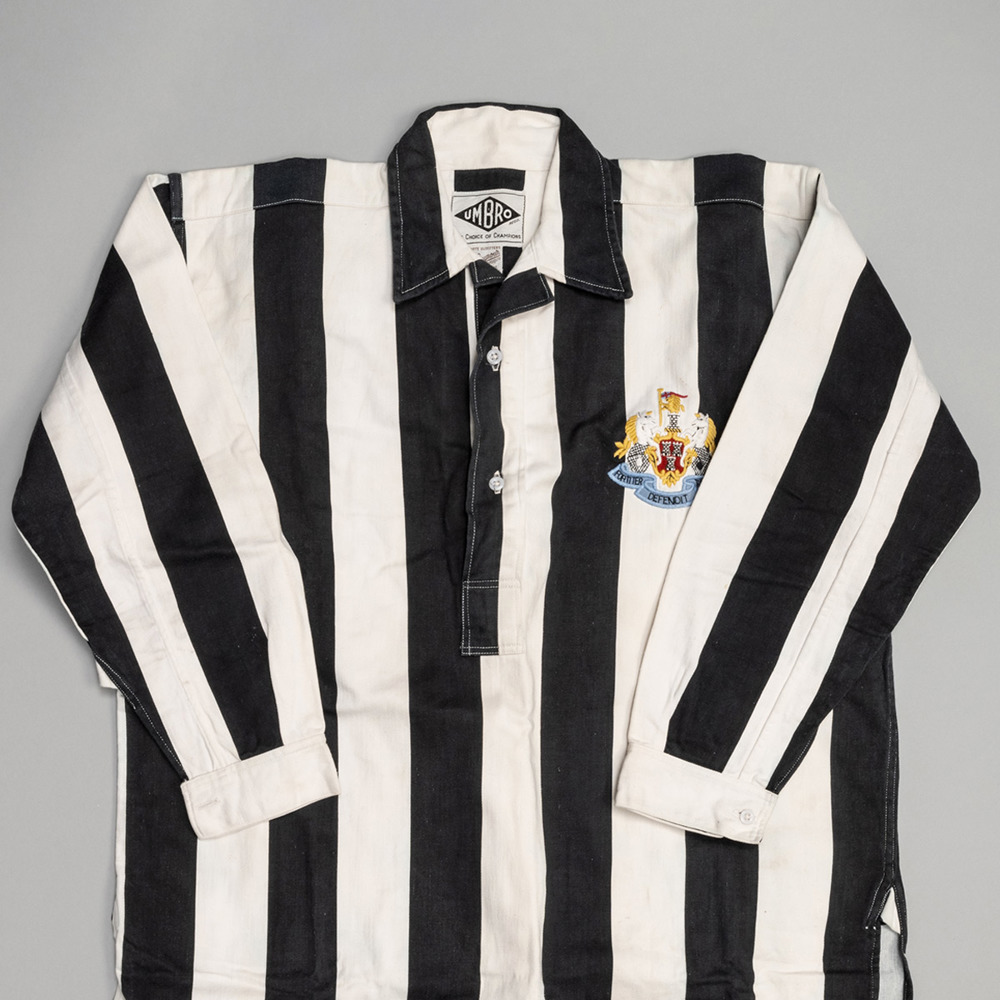 As Adam Gascoigne explained: "Robledo's 84th-minute goal for the Magpies sealed their 1-0 victory over Arsenal and saw them defend their FA Cup title. The goal was captured by a young John Lennon and later used as the artwork for his solo album Walls & Bridges in 1974. The next Chilean to play in a F.A. Cup final was Alexis Sanchez in 2015" [lot 1137].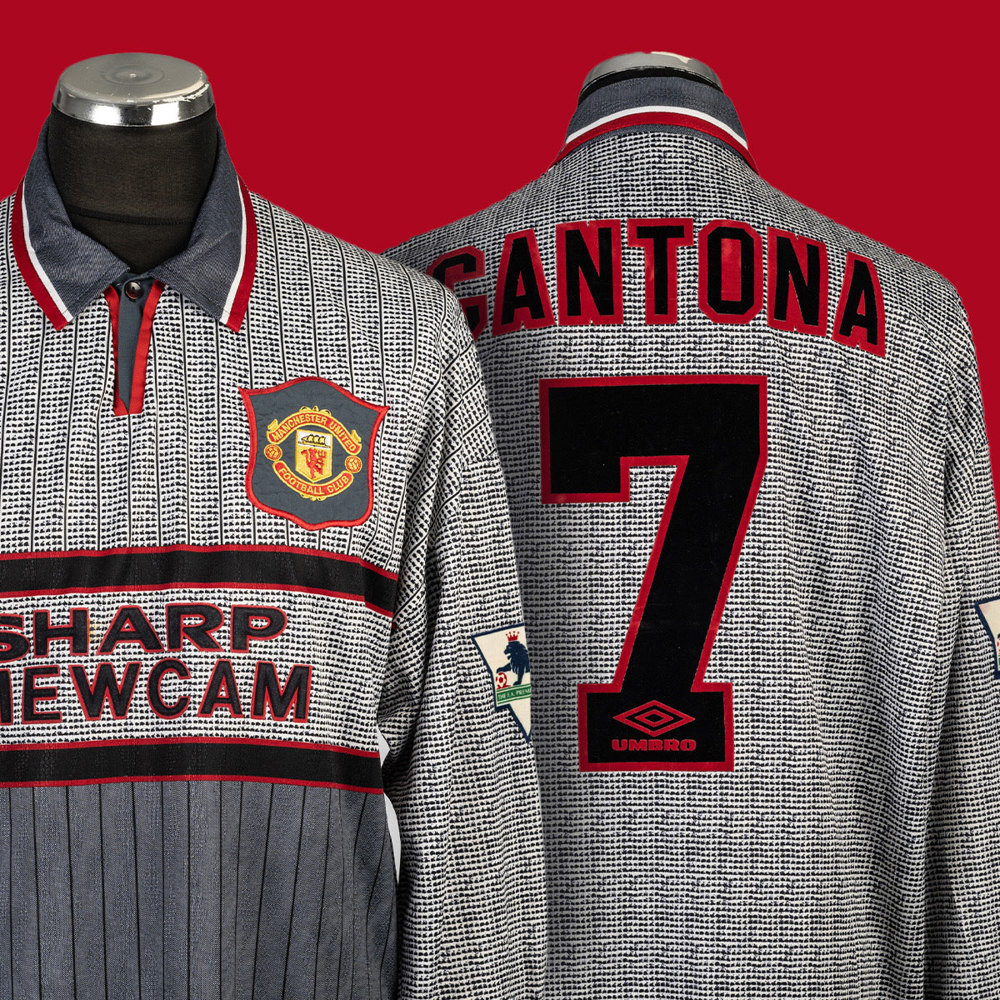 Eric Cantona's infamous grey invisible Manchester United shirt from 1996 featured in the sale celebrating 30 years of the Premier League. Manchester United never won a game in the grey kit, they lost 4 and drew one, and in one game, against Southampton, Sir Alex Ferguson ordered the team to change to their third choice jerseys as the players were reportedly struggling to see one another in the grey kit. Unsurprisingly, it attracted a lot of interest and sold for £12,400 to UK Private Collector [lot 85].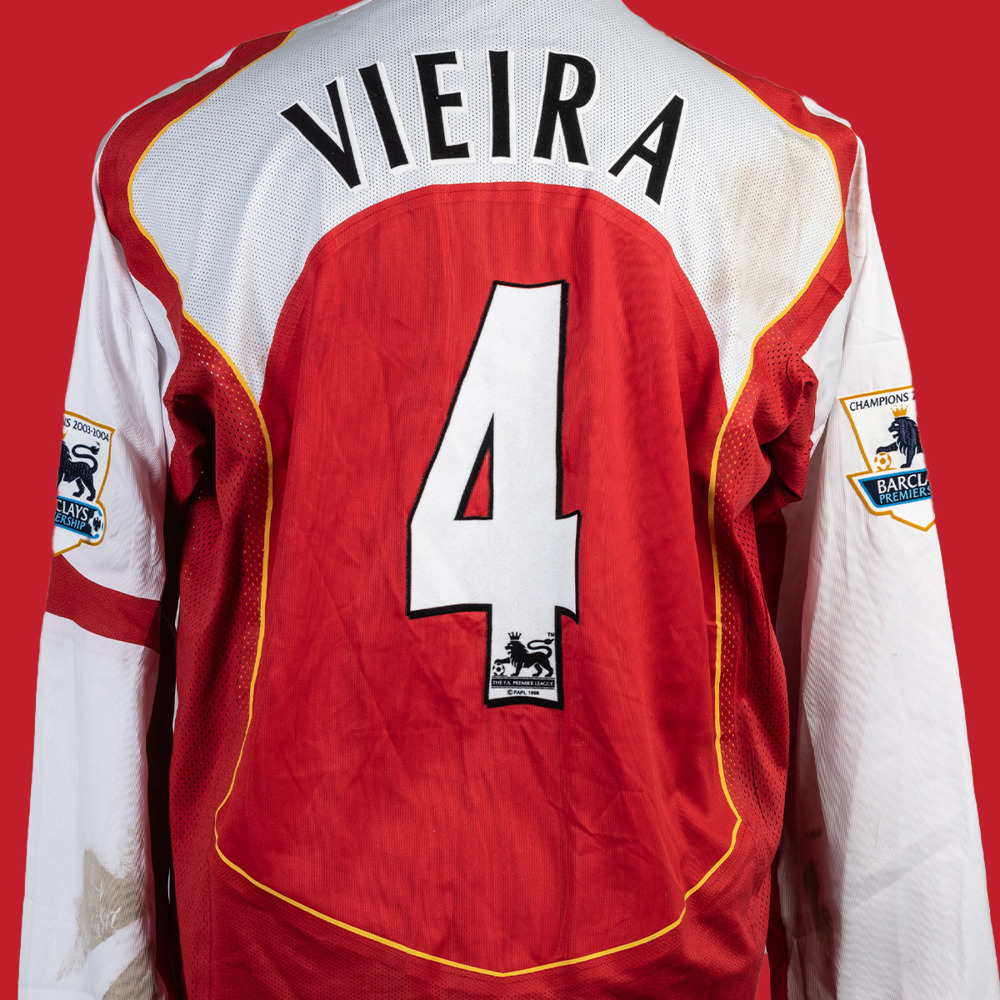 Patrick Vieira's Arsenal shirt relating to the game on February 1, 2005 in which he had a fracas in the tunnel with Roy Keane, who is known to have said "We'll see you out there" sold for £11,160 to an overseas collector. Vieira scored the opening goal but Manchester United ultimately won 4-2. The shirt also has the 'Stand Up, Speak Up' badge which was only worn in one game (estimate: £4,000- 6,000) [lot 151]. Wayne Rooney's boots, worn when he scored his first Premier League goal in October 2002, at the age of 16 sold for £10,540 to a collector in the Republic of Ireland. They were being sold by long-time friends of Wayne Rooney's family and in particular a friendship with Wayne's uncle Richie, the main trainer at the boxing gym at Croxteth Sports Centre. The vendor's uncle acquired the boots through Wayne's brother Graham and they were then later signed by arrangement through Wayne's father Thomas [lot 63].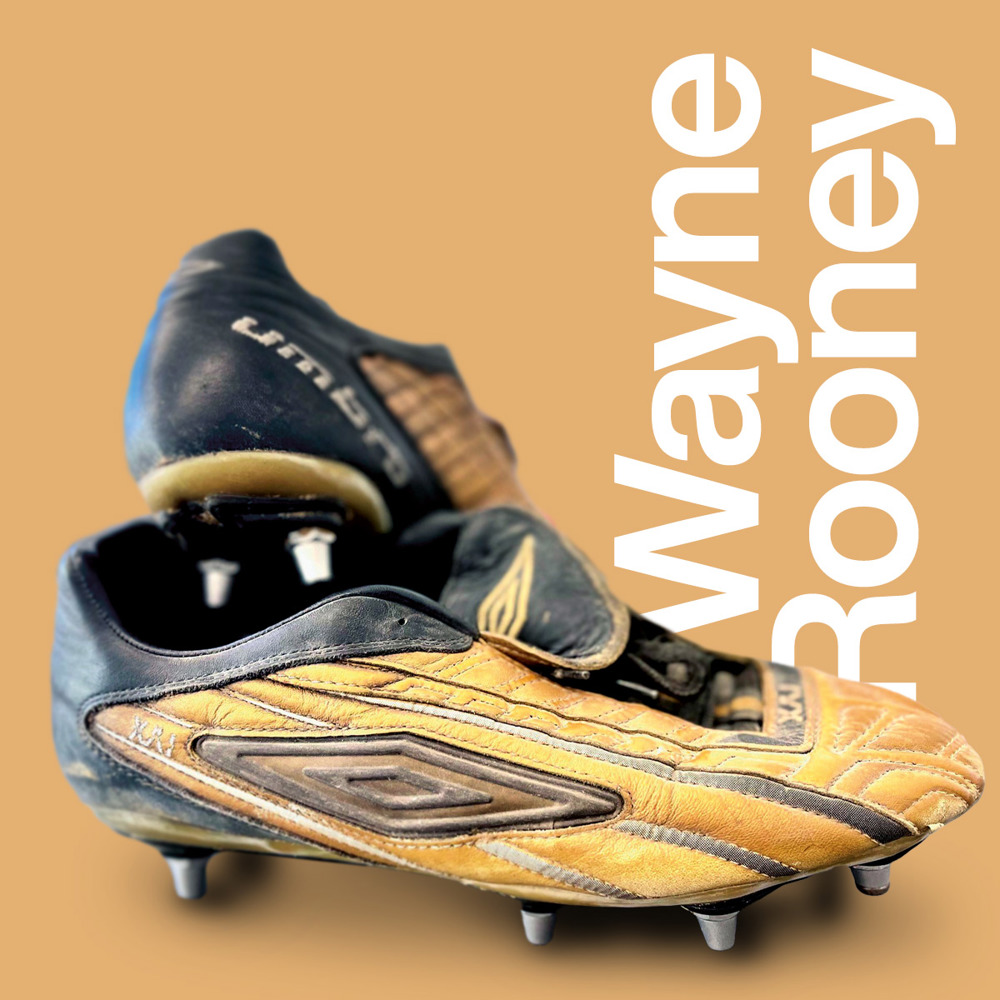 A substantial number of football programmes were also offered at the two-day auction including a large collection of early Chelsea FC programmes. A bound volume of Chelsea home programmes for the season 1906-07 fetched £13,640. It had been estimated at £8,000-10,000 and was bought by a UK Collector [lot 853]. The same price was paid for the bound volume of Chelsea home programmes for the season 1908-09 [lot 854].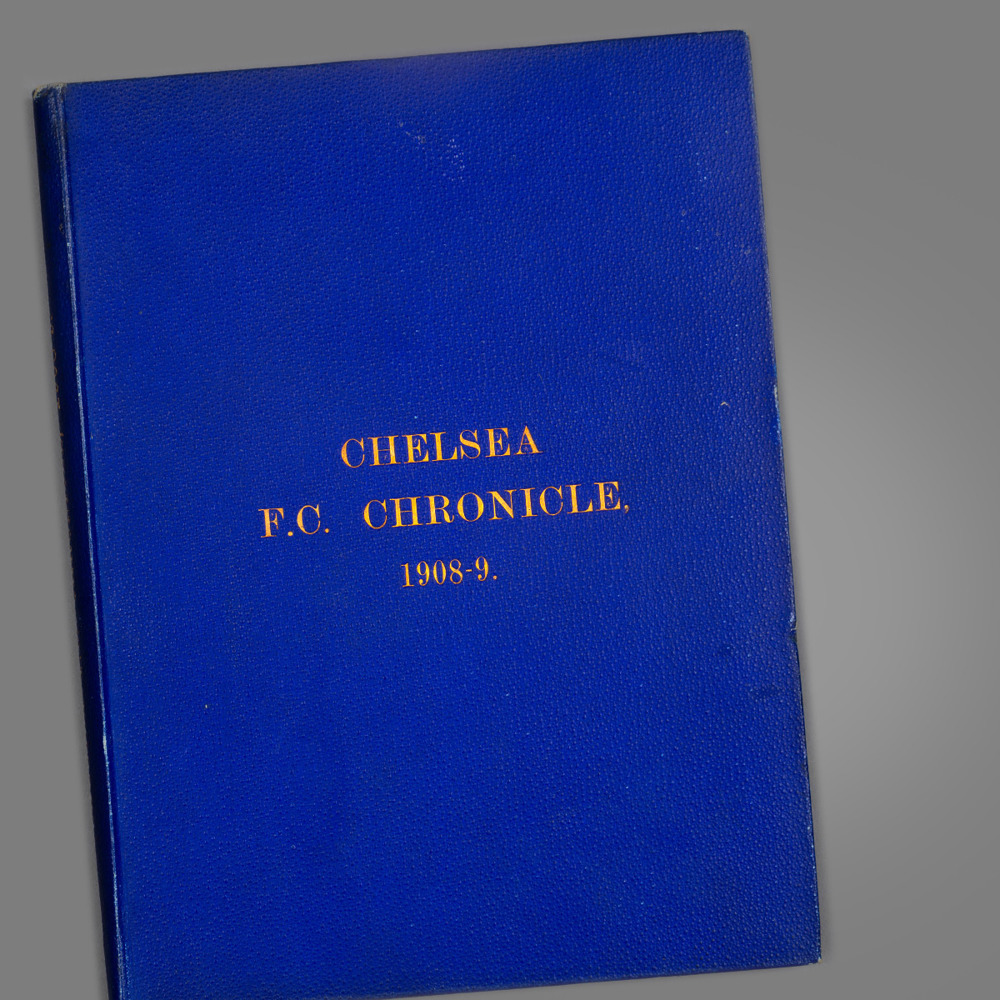 **PLEASE NOTE THAT PRICES QUOTED INCLUDE 24% BUYERS' PREMIUM***