Back to news articles
Graham Budd Auctions to sell scarce 'Khaki' football programme from the 1915 F.A. Cup Final
A very scare 'Khaki 'Cup Final programme for the match between Chelsea v Sheffield United that was played at Manchester United's Old Trafford ground on April 24, 1915 will be included in Graham Budd Auctions' sale of Sports Memorabilia on Tuesday & Wednesday, September 6 & 7, 2022. It is estimated to fetch £10,000-15,000.
As Adam Gascoigne, CEO of Graham Budd Auctions, explained: "Known as the Khaki Cup due to the large amount of uniformed soldiers at the match, the attendance was in the region of 50,000 which was lower than previous years as so many young men were involved in the First World War. This was the last F.A. Cup final to take place before competitive football was suspended in Britain because of the war and, to avoid too much disruption, it was moved from its pre-war location of Crystal Palace (South London) to Old Trafford."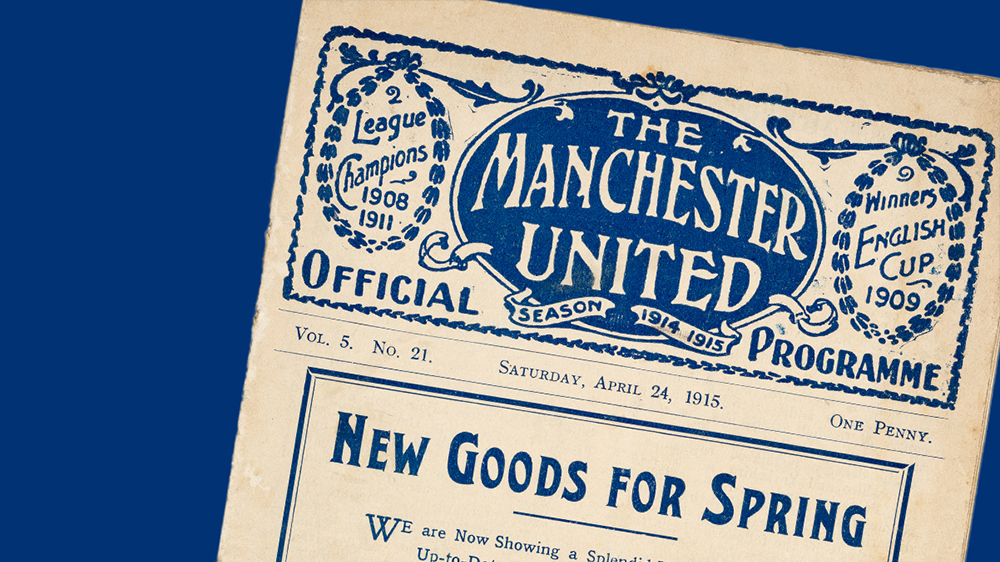 Another highlight of the sale is an autograph from Cuthbert Ottaway (1850-1878) - England's first ever football captain. Dating from 1872, it is estimated at £3,000-5,000. As Adam Gascoigne adds: "Cuthbert Ottaway was educated at Eton and Oxford. He represented his University at Football and took part in three F.A. Cup finals as well as playing for Crystal Palace and he led the England team onto the field of play in the world's first ever International football match against Scotland in Glasgow 30th November 1872. Earlier in the year he had been playing cricket for England on a tour of USA and Canada, so represented his country in our summer and winter national sports within the space of a couple of months. I don't know how he had time, but he also trained as a Barrister and was called to the bar at the age of 23 and practised law in London until his premature death when he was only 27 years old – making this autograph is made even rarer."

A great discovery is Bobby Charlton's childhood Holy Bible that is estimated at £500-800. The 240-page, the leather bible bearing R. CHARLTON in ink and pen, with signature in pencil, with information for school classes, possible teacher's names Miss Hope and inside the back cover bearing address for 114 Beatrice Street, Ashington, North'd and Chuck [Bobby's nickname] Charlton.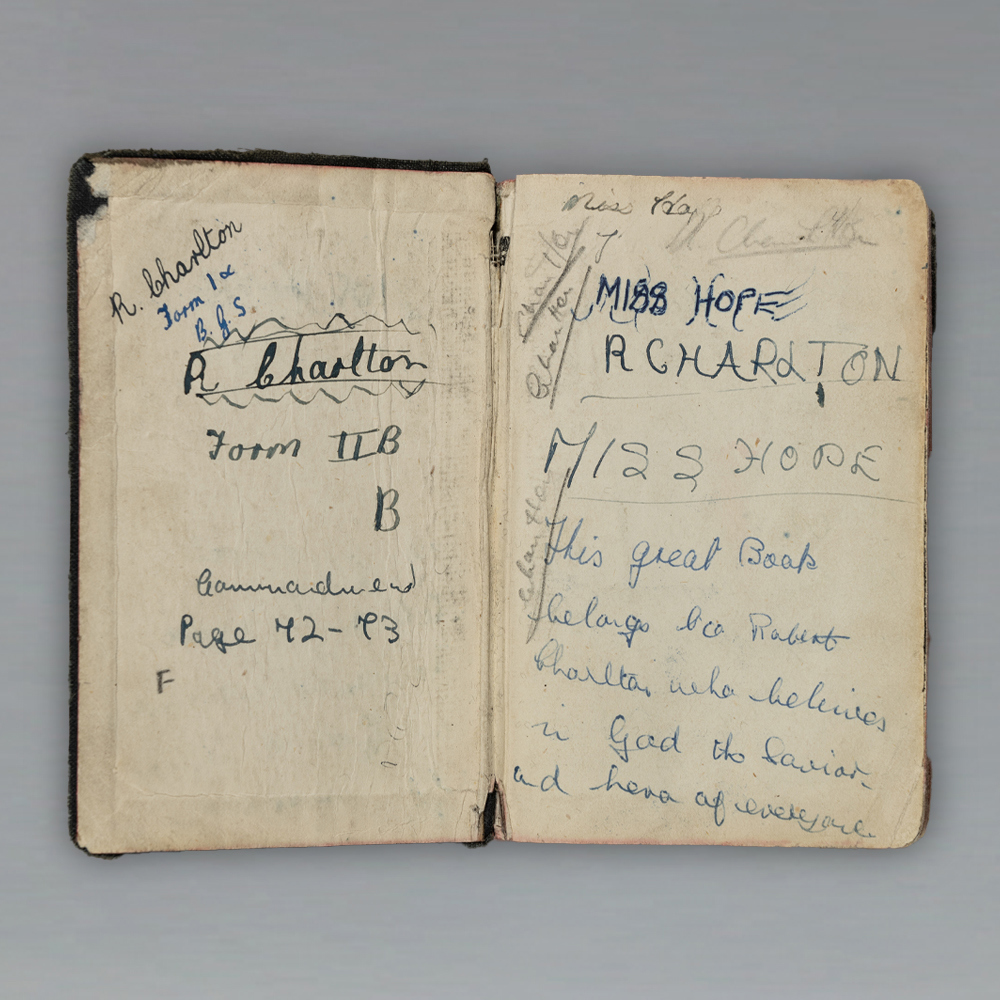 As Adam Gascoigne explains: "114 Beatrice Street, Ashington, Northumberland, was the childhood home of Sir Bobby Charlton and his elder brother Jack. They both attended Hirst North Primary School. Bobby later attended Morpeth Grammar School before famously experiencing his first 'football transfer' after it was realised that it was a rugby school. With the help of his parents and his primary school headmaster Mr James Hamilton, who was aware of Bobby's talent, they managed for Bobby to attend Bedlington Grammar."
He continues: "Bought in the 1980s at a jumble sale organised by Remploy in the Blackfriars area of Salford, Greater Manchester. The buyer bought the bible entirely unaware of the inscriptions and was alerted to the potential significance by her son, before writing to Sir Bobby Charlton's company Halba Travel Ltd. for confirmation."
Other football-related items include a Wembley Turnstile from prior the new stadium being built which is expected to fetch Turnstile is £500-800 and comes with certificate of authenticity from Wembley Stadium issued during the demolition project.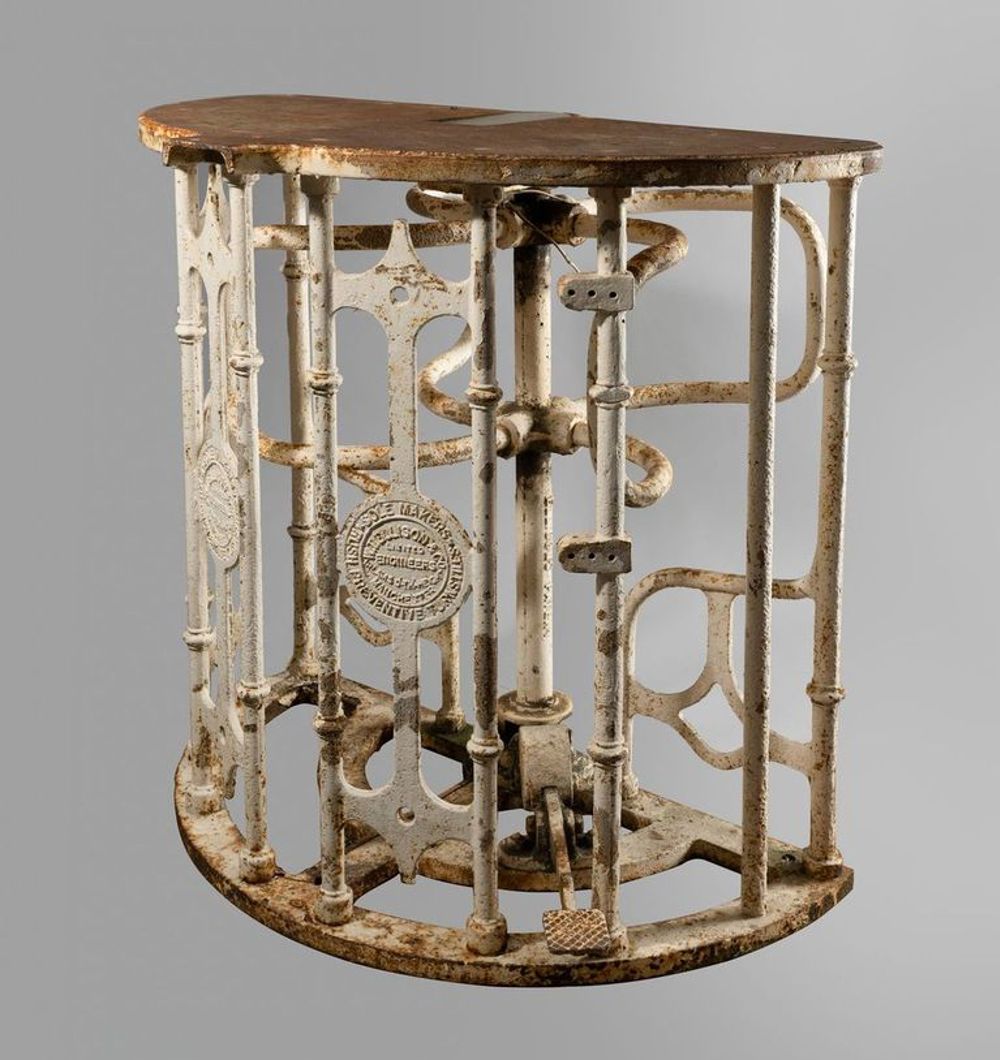 Graham Budd Auctions has a strong reputation for selling Football shirts and this sale will include John Fitzpatrick's blue Manchester United no.2 away jersey from the match against Southampton, played at the Dell on October 8, 1969. This example was gifted to owner by Manchester United chairman Louis Edwards and is estimated at £6,000 – 8,000.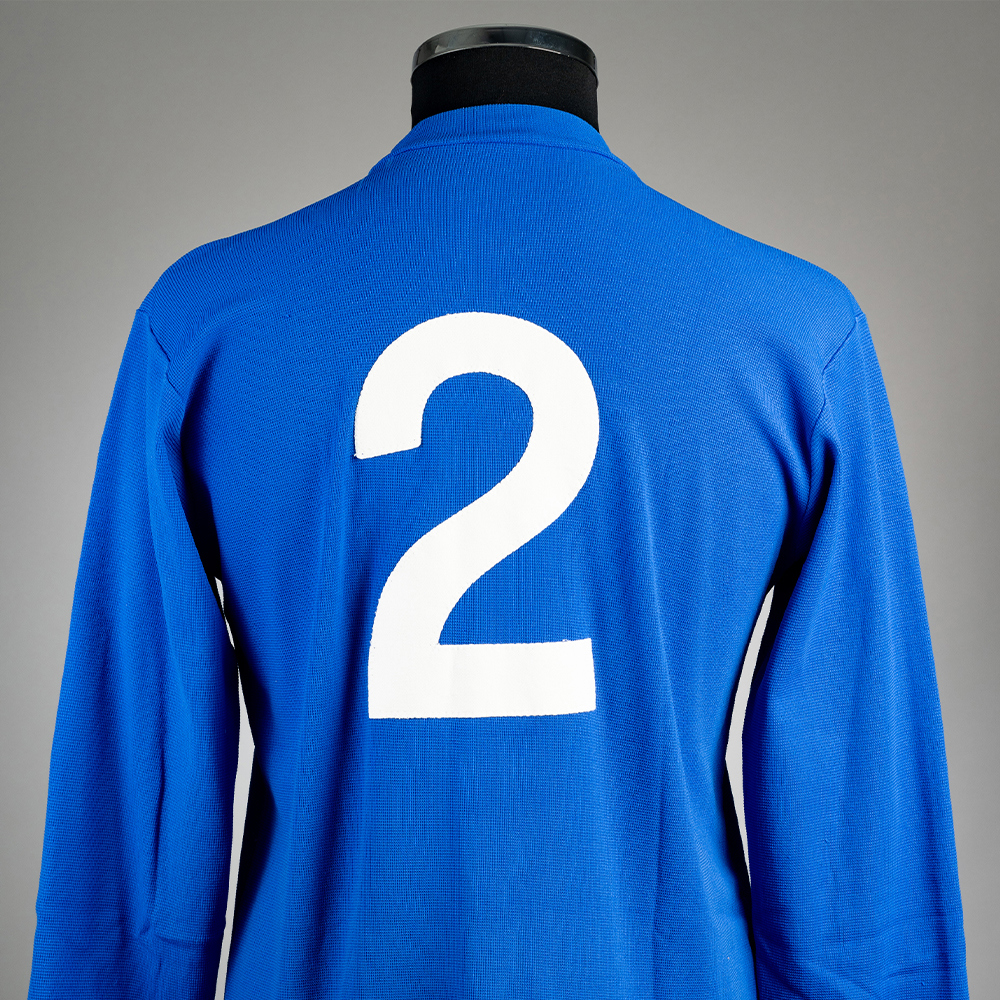 Another shirt is Martin Chivers' red and white-striped Southampton no.8 home jersey for the match against Manchester City, that was played at Maine Road on May 18, 1966. The 1965-66 season was season when Southampton was promoted into the top flight of football and is estimated at £2,000-3,000. Also from the same vendor is Martin Chivers 'Hat Trick' ball while playing for Tottenham Hotspur which is estimated at £500-800.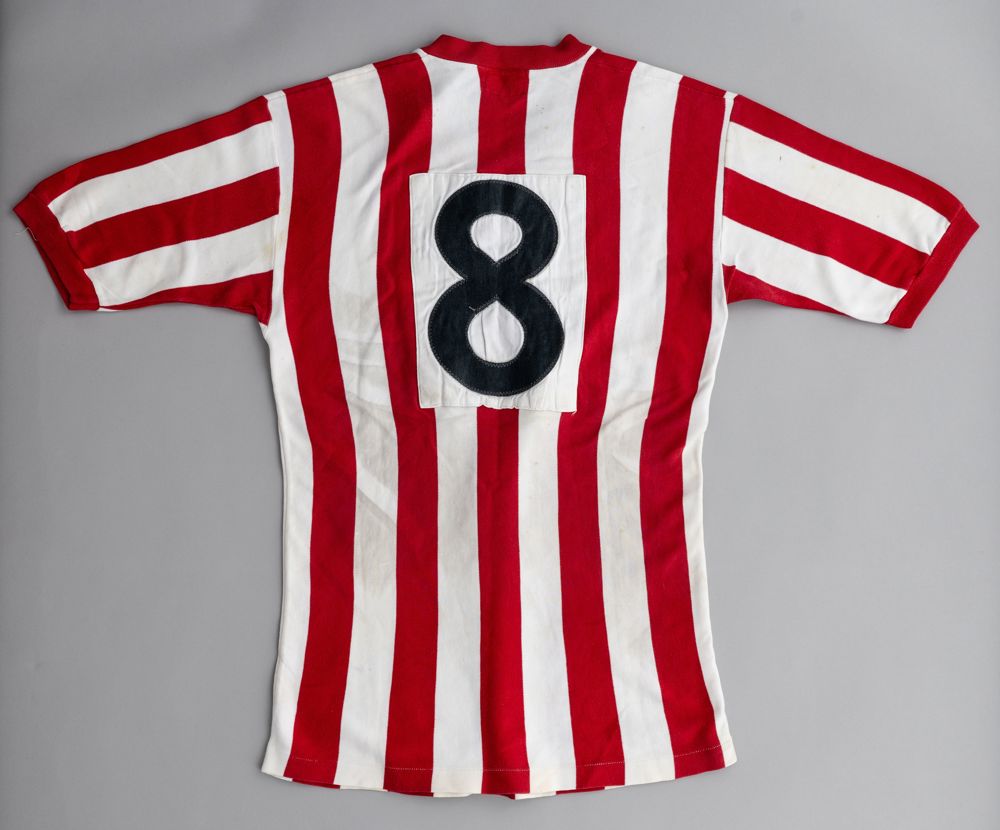 Medals include the 1979 F.A. Cup winner's medal awarded to Arsenal's winning goalscorer Alan Sunderland which is being sold by a Private Collector and carries an estimate of £6,000-8,000. As Adam Gascoigne comments: "The 1979 Arsenal v Manchester United Final is regarded as one the greatest finishes in F.A Cup history, managed by the recently departed Terry Neill, Arsenal were 2-0 up by half-time and appeared to be cruising to a comfortable victory as the match entered its final 5 minutes. But two quick successive goals by McQueen and McIlroy levelled things up for a period of extra time. However, in the 89th minute Brady and Rix combined to cross for Alan Sunderland to score at the far post." Also from the same vendor are Alan Sunderland's runners-up medals from the 1978 & 1980 FA Cup finals, which are expected to fetch £2,000-2,500 each; a 1980 European Cup Winners Cup runners-up medal (est: £2,500-3,500) and a 1979 FA Charity Shield plaque which is estimated at £500-800.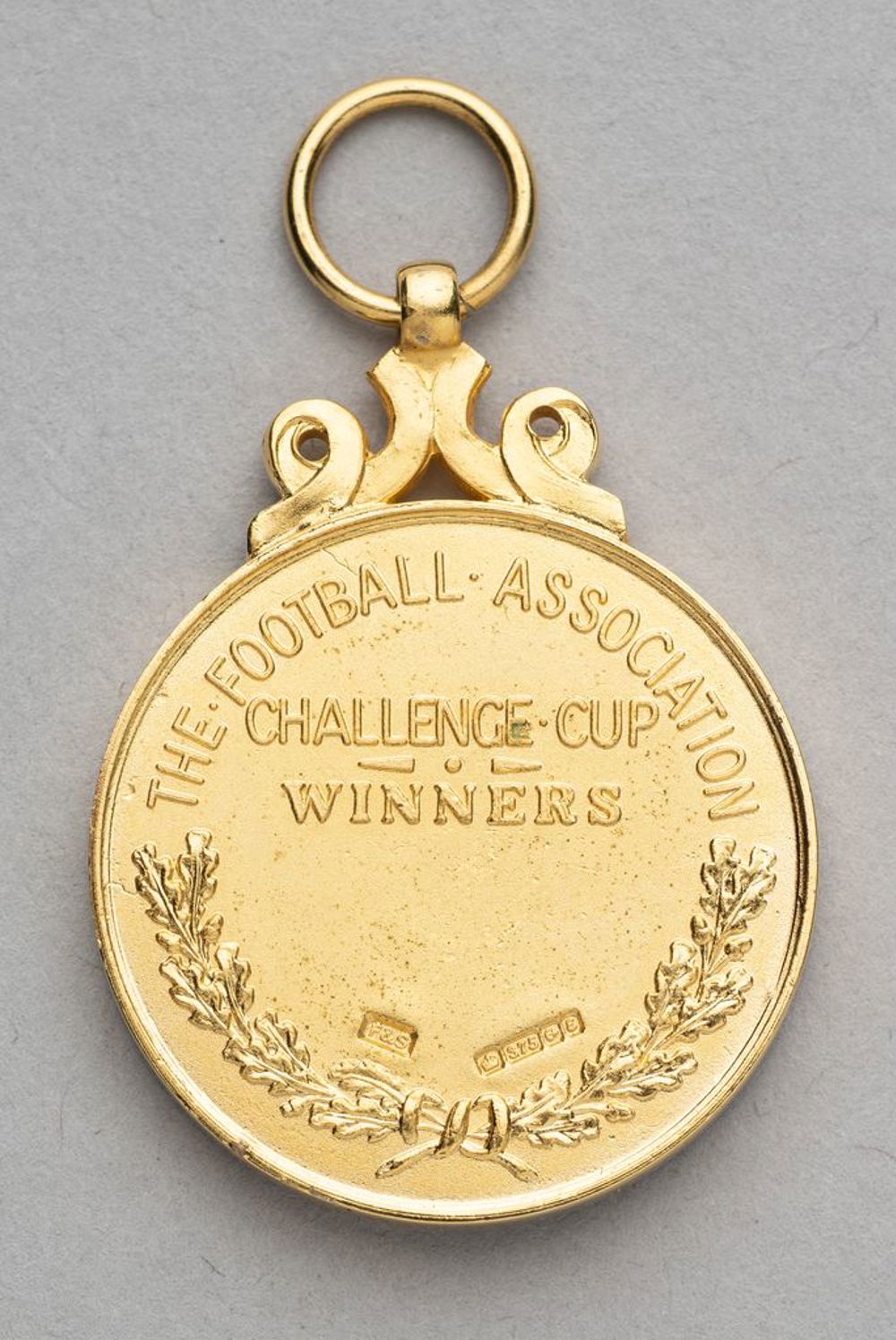 Other sports include horseracing and Frankel's No.3 number cloth from the 2012 Queen Anne Stakes at Royal Ascot carries an estimate of £6,000 - 8,000. Sir Henry Cecil described Frankel as "The best I've ever had, the best I've ever seen, I can't believe in the history of racing there has ever been better."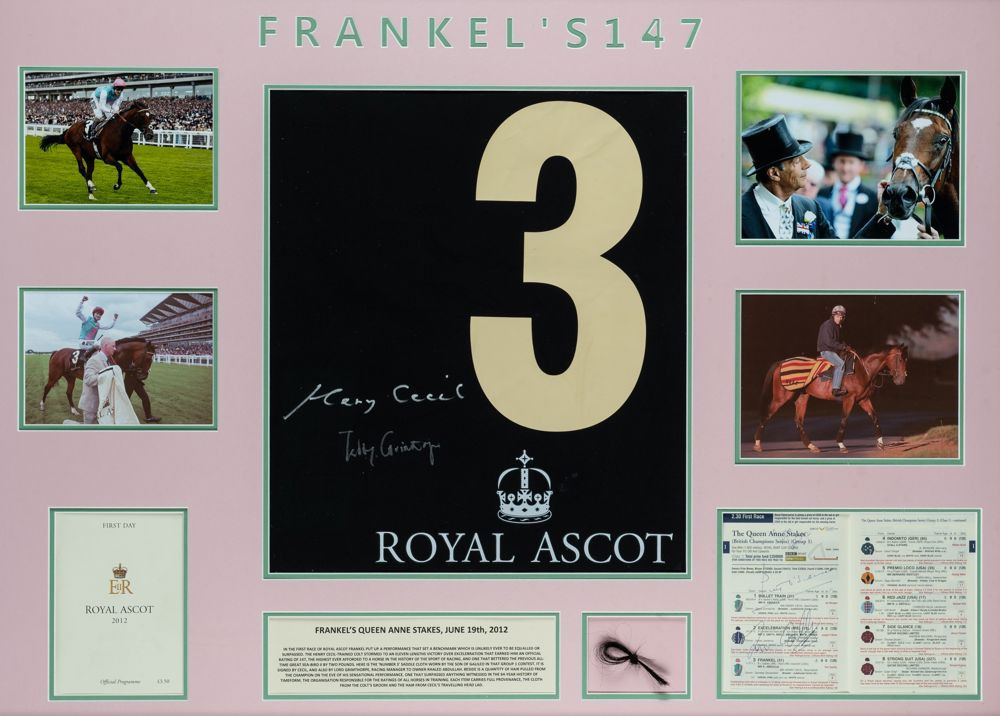 As Adam Gascoigne explains: "This is the race where this supreme thoroughbred earned a Timeform rating of 147 the highest mark ever afforded to a racehorse. The cloth is presented in a framed memorabilia display including a lock of Frankel's tail hair and several other items."
Horseracing Colours sold on behalf of the British Horseracing Authority also attract a lot of interest. The sale will include a set in Royal Blue and White check, striped sleeves with a Royal Blue cap – these are expected to fetch £5,000-10,000 and are identical to colours registered under US Racing jurisdiction that were carried by the legendary Secretariat.