Back to news articles
Personal effects of "iconic" eccentric Screaming Lord Sutch up for auction for the first time
Headliners in the pop culture and vinyl auction also include a rare collection of Beatles autographs (valued at £4,000 - £6,000), four signed albums by David Bowie (est. at £1,000 - £1,200 each) and what might be the world's most expensive can of baked beans.
Graham Budd Auctions has announced its first-ever sale of vinyl and popular culture ephemera, taking place this month, curated by vintage vinyl specialist John Garrett.
Up for sale are the personal effects of the legendary Screaming Lord Sutch which are being sold for the first time, including his famous leopard print jacket, estimated to sell for £400 - £600. Best known as the founder of the Official Monster Raving Loony Party, Lord Sutch was also a prominent British musician in the 1960s and 1970s. He was famed not only for his unorthodox political endeavours but also for his pioneering contributions to rock and roll. His enigmatic style and performances paved the way for many subsequent rock acts.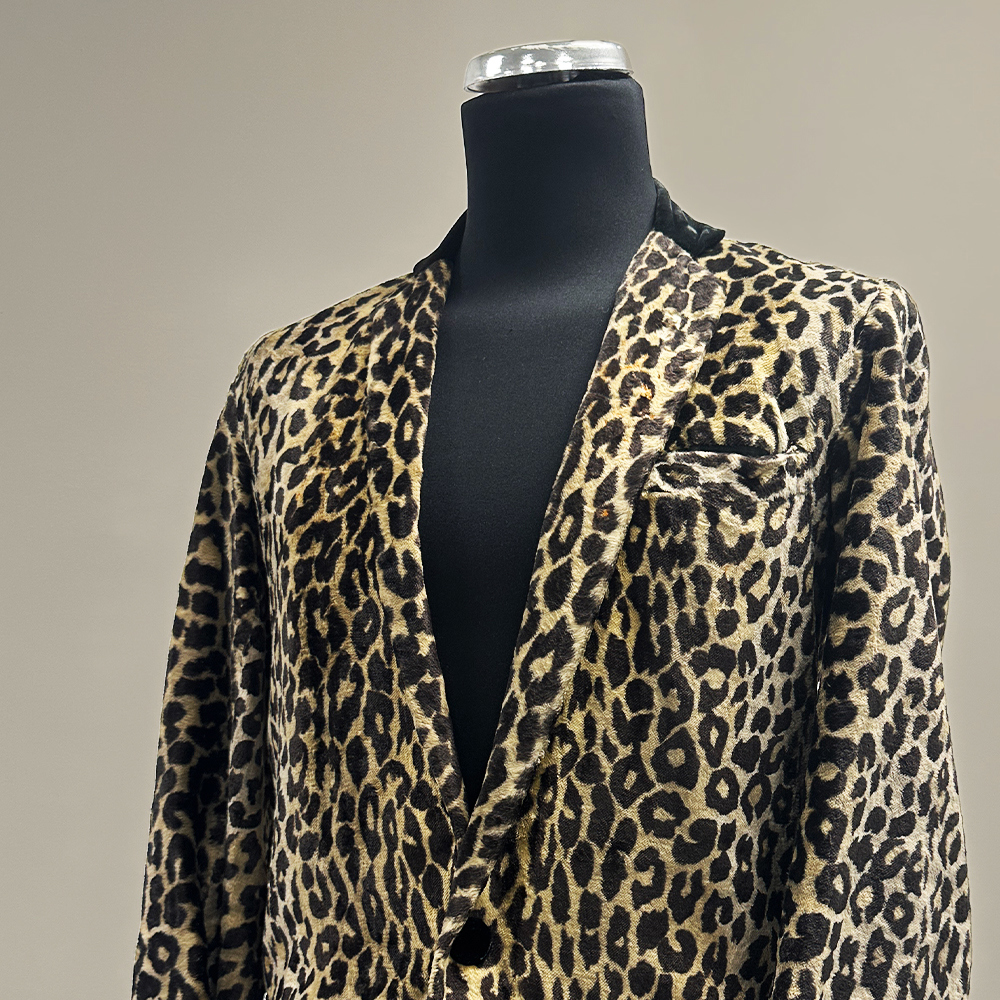 "Lord Sutch was a true pop culture icon and English eccentric, defined by his sartorial style as much as his approach to politics," said vinyl and pop culture expert auctioneer, John Garrett from Graham Budd Auctions. "At a time when politics leave many of us cold, this is a great opportunity to own a piece of history from someone who'll always be remembered for doing things differently."
Buyers will also have the chance to bid on what might be the world's most expensive can of baked beans. The can is signed by soft rock legend Chris De Burgh, and was given as a joke gift on tour to his head of merch, Jason Gunner. The can is valued at £40 - £60, but could go for much more.
Other lots going under the hammer include all four autographs of The Beatles, obtained during their July 1963 run of six consecutive nights at the Odeon, Weston Super Mare (est. £4,000 - £6,000). Additionally, David Bowie enthusiasts will be captivated by the offer of four signed albums, including the iconic 'Hunky Dory', 'Aladdin Sane', 'Low' and 'Changes One' (est. £800 - £1,000 each).
Other notable lots include:
Aladdin Sane - by Pure Evil – lithograph of David Bowie during his Ziggy
Stardust era (est. £1,000 - £1,200)
A host of other memorabilia for Chris de Burgh fans to kick-start their
collection, including authenticated signed artwork and music
George Harrison Live in Japan publications box set – (est. £1,800 - £2,000)
Gerald Scarfe - Scarfe on the Wall Genesis box set (est. £3,000 - £4,000)
Rock's first superstar drummer, Ginger Baker's drumstick (est. £400 - £600)
Screaming Lord Sutch 1970s concert poster at Regal Theatre, Minehead (est. £200 - £400)
The Who – Rainbow concert ticket 1975 (est. £80 - £100)
A large, original 1930s glass illuminated HMV shop sign (est. £2,500 - £3,500)
A mint condition copy of Jimi Hendrix classic album Electric Ladyland (est. £600 - £700)
An exceptionally rare copy of Bored Civilians by the English folk duo Cross and Ross, with an estimate of £600-£800
In an age of digital music and ephemeral media, vinyl and pop culture artefacts are experiencing a boom in value - according to the British Phonographic Industry (BPI), vinyl sales in the UK hit their highest point since 1990 in 2022, with 5.5 million sold, and the first half of 2023 saw a 12% increase with over 2.7 million LPs sold.
"Each item in this collection is an important part of music history," continued John Garrett.

"We have pieces from iconic artists, each of whom has left an indelible mark on the music industry. It's not just about looking back but recognising the influence these artists have had. We expect strong interest in these items given their significance."