Back to news articles
Striking a Chord with Collectors: Highlights from Our Debut Vinyl and Pop Culture Auction
In a world where digital downloads and streaming services dominates music, vinyl records remain a timeless and cherished tradition. We recently embarked on an exciting journey to celebrate the nostalgia, artistry, and significance of vinyl and pop culture through our first-ever auction of this kind.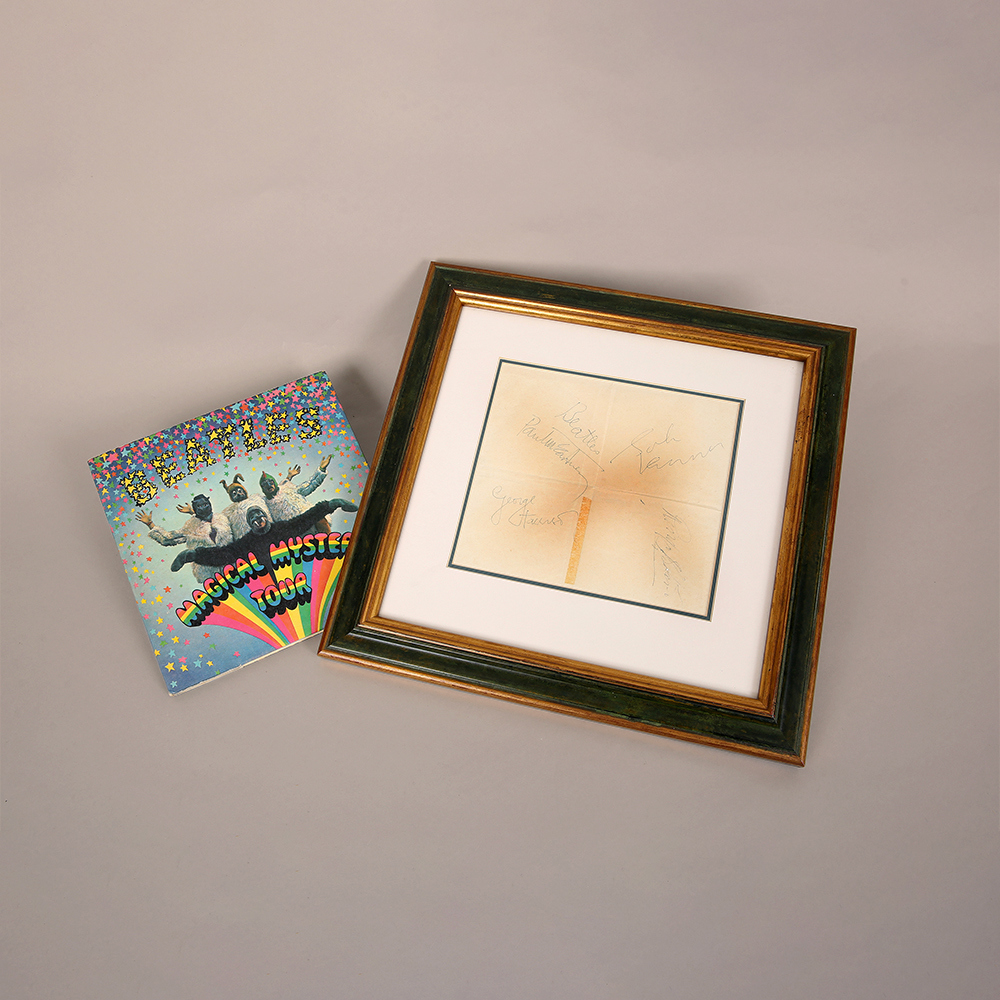 Some of the highlight lots, which sold on the day, include:
Lot 289: All four signatures of The Beatles. Hammer Price: £5,600


Lot 52: George Harrison Live in Japan Genesis Publications box set. Hammer Price: £1,700


Lot 86: David Bowie - autographed Aladdin Sane vinyl album- RCA records. Hammer Price: £800


Lot 62: The Rolling Stones Tota '75 deluxe edition book. Hammer Price: £600


Lot 88: David Bowie - autographed Low vinyl album RCA Records. Hammer Price: £900


Lot 287: A collection twenty-eight items relating to the career of Screaming Lord Sutch. Hammer Price: £200


Lot 111: A nice selection of Chris De Burgh signed merchandise. Included in this selection is a can of Heinz Baked Beans signed by Chris and the band. For twenty years Jason Ganner worked on every tour with Chris De Burgh. He became a close friend of the artist, and the beans can was signed in recognition of Jason's daily breakfast tradition. Hammer Price: £90


Lot 54: Blinds and Shutters Genesis Publications box set. Hammer Price: £850
This auction was testament to the enduring allure of vinyl records and pop culture items plus the profound impact they had on music. The legacy of these iconic pieces of music memorabilia lives on. We're thrilled that this auction has helped contribute to preserving the history and memories carried by this memorabilia.
Browse the full auction results here: https://www.grahambuddauctions.co.uk/news-blog/2023/11/vinyl-pop-culture-auction-results